Today at yet another trip to my favorite thrift store I scored these awesome re-usable totes for.50/each!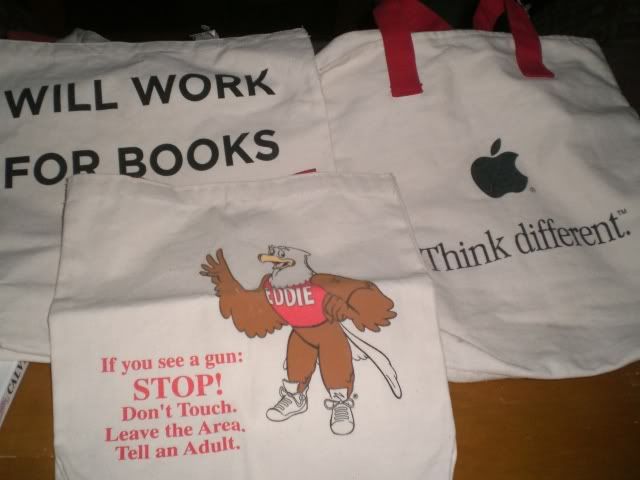 Not only that, at grocery stores in AZ they offer approx. 10 cents off for each bag you bring in to carry your own stuff, they'll pay for themselves in no time! haha And this awesome shirt for $3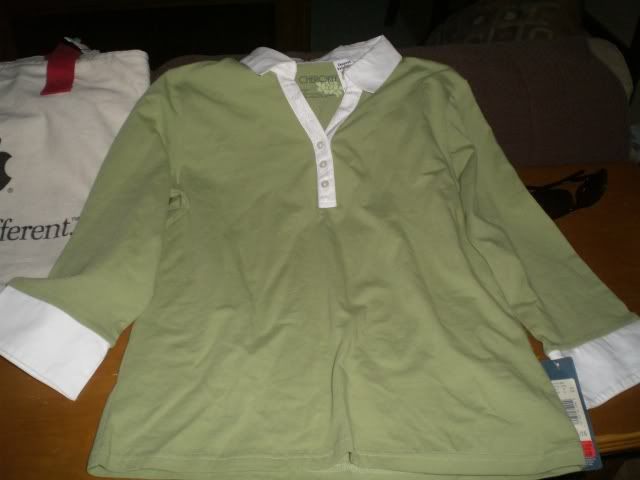 This thrift store is Desert Industries, I know they are in AZ and OR, I wouldn't be surprised if it's all across the country. In AZ there's no sales tax!!! (I know, there's always no sales tax in Portland *jealous*) But they always have wonderful finds for insane deals. And lastly! After purchasing many a $5 tub of hummus from the grocery, we finally made our own hummus! All that was required was one $4 "investment" in a nice large container of Tahini (ground sesame seeds) that will make us many a batch!