Anyone know what this is on my plants? It's only on two of them, and its not bugs eating them... It's brown and the leaf is still there, I can just see through it...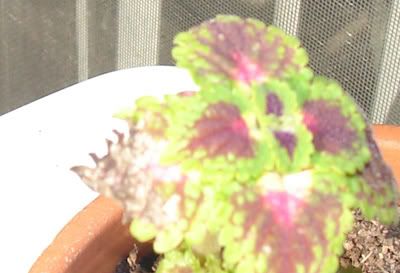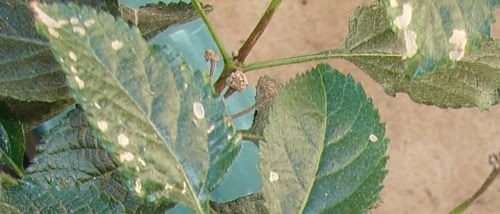 I am in zone 10 if that helps. Plant ID I know it's ground cover of some type. the woman who gave it to me called it something, I dont remember now but it began with an "L" I believe...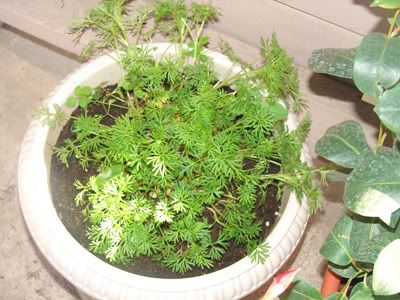 LoL... Ground cover in an urn... This is what happens when you garden on a patio in pots! And here is just a random picture of my plants huddled together to stay out of the rain expected later today.