Hi everyone I'm new here. I'm one to always change up our livingroom. Right now it's mid project since we just got a new sofa from IKEA to replace the old one we got from there that was modular.. I just did a little tidy up of the living room. We are still working on things, have a shelf to put up over the new tv and whatnot, but over all it's coming along nicely with the new sectional. Here are some photos I just took...kitties included... Jak and Joe sleepin in my way. LOL.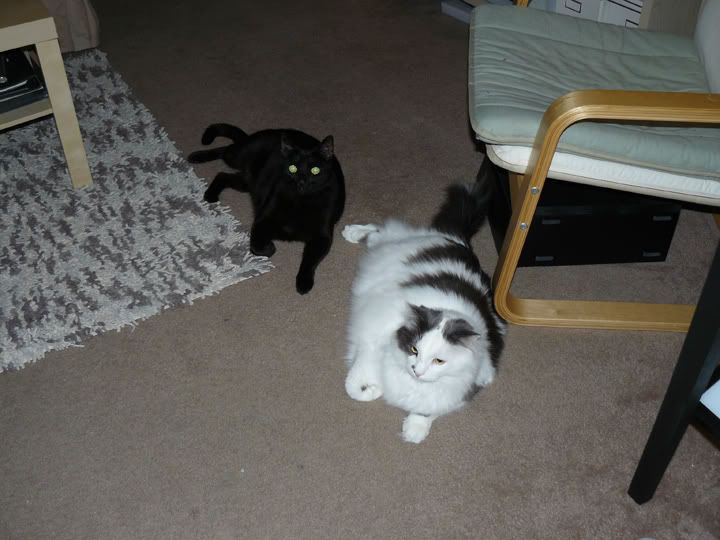 New couch It is sooooo incredibly comfy. Super squishy, you just want to snuggle up on it. Each end has a dark brown super duper soft plushy throw blanket folded up for each cat to have a bed to sleep on. That way they don't hair up the rest of the couch. It is working too (as seen in the photos, joe is showing what a good boy he is by jumping up onto HIS area of the couch.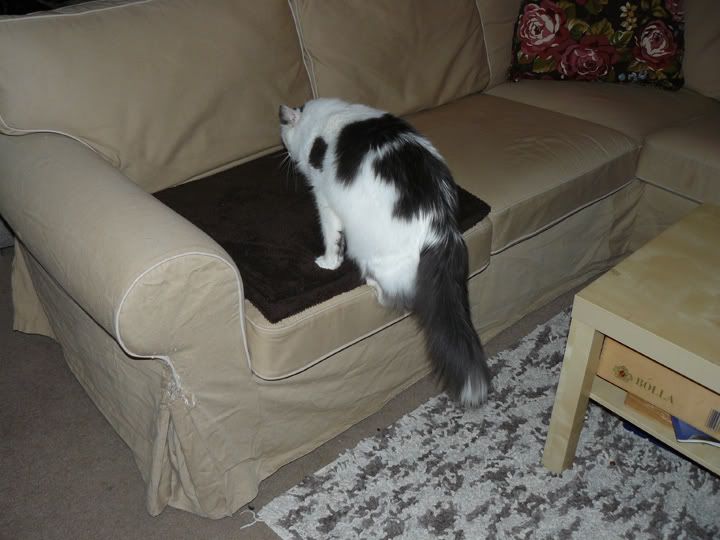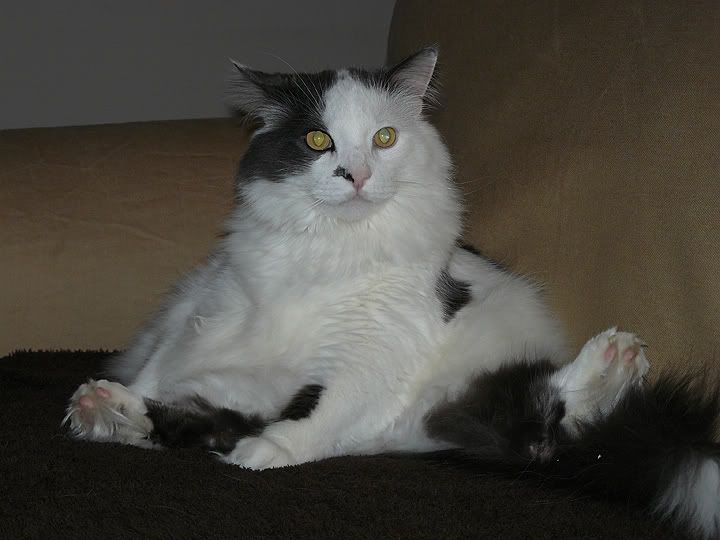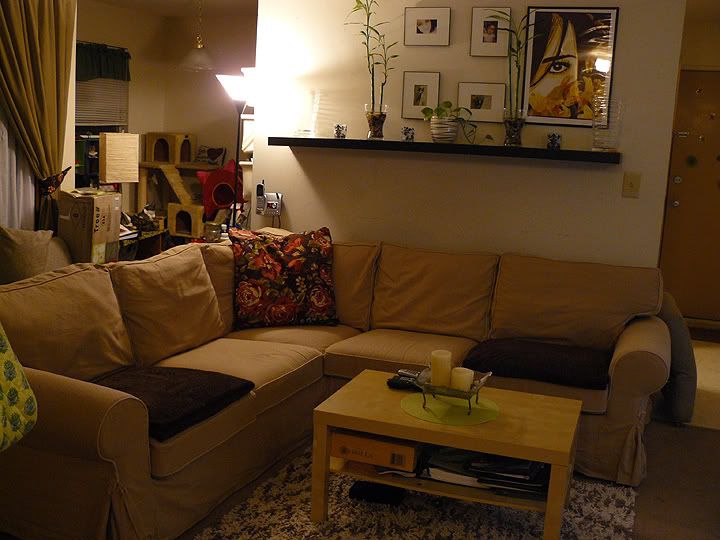 Entertainment center. We are putting up a shelf above the new TV tomorrow but over all that area is finnished. Just need to get rid of some clutter. I'll get a better pic during the day time.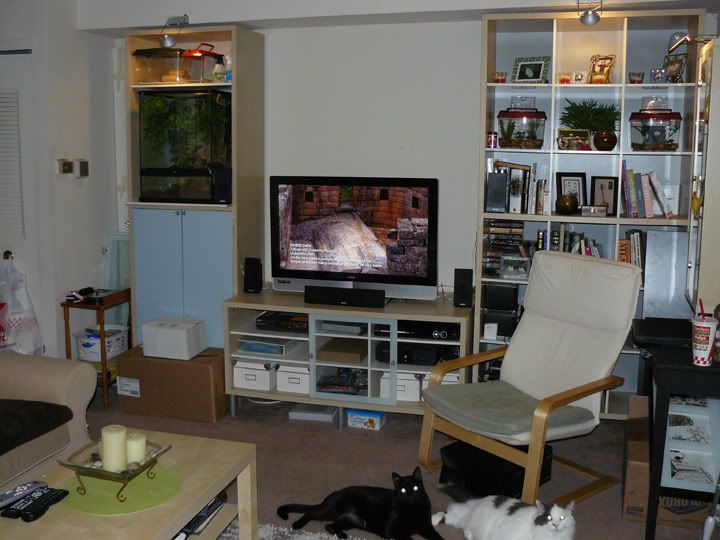 I like the new set up. We both do. I want to get a square coffee table, but later when we have some money back in the bank. We really need to sell the old sectional and fast. Need to recoup the cost of the new set. Craigslist is not working too well for us this time. But we will keep trying.