Hello :) I'm a long time member but this is my first post and because my English is so weak (ha ha) I never give any advice ^^;I enjoy looking at everyone decoration! and I want to say that along many interior design communities/groups I know people here are so supportive and always gave friendly advices :) you guys are the best !
Now about our apartment,We(my husband,me & our cat)live in 3 floors apartment builted around 70's at the edge of Paris.It's quite small living space (which, I thought it was so big for us until some people pointed out to me that you can't call apartment that is lower than 700sqf. big, but a small living space) at 50 square m. (I don't know how many square foot it's actually is,please tell me?)with one bed room.
We just moved here for about 3 months but before that we used to live in a small studio with builted-in furniture and most electric stuffs belonged to the landlord so we didn't have so many things when we just moved in here.Just TV, bed, a washing machine,clothes and kitchen wears.
We have small budget (we r still young (well 27 yrs old is not really young but we just start the family haha + I'm a poor part-time worker)so we're buying furniture and decorative items little by little every month, mostly from IKEA,thrift places or D.I.Y and some were donated from family and relatives :)
Due to the limited of our space, we try to keep it simple and clean.
I would love any comments,ideas and criticisms from you good people here so that I can use for improve our apartment!
Any idea for storage stuffs in small living space would be nice.Thank you so much in advance *bows*
Anyway! here is my quick sketch floor plan (I didn't know it's hard to draw this thing until now @[email protected];)

Come in! That is my 'Mu-neow' she wanna be your tour guide :D
To the living room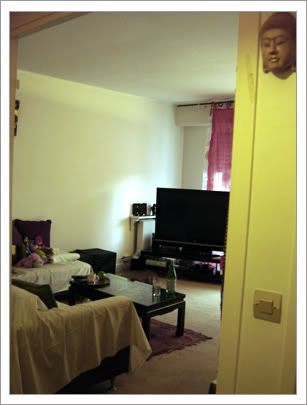 We cover the sofa with white fabric because our cat shades so bad in summer :/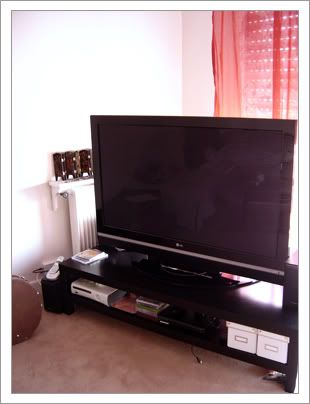 Her favorite place to nap.
Those ever little things were mostly thrifted because I'm a die hard thrift-whore :P I love to collect junks so it's so hard to keep things not too clutter.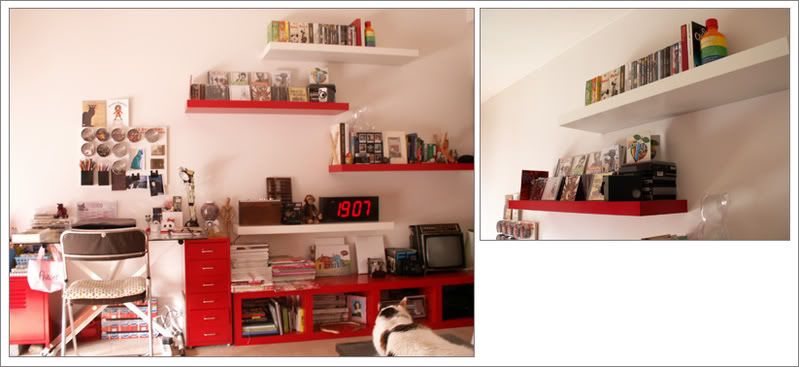 The living room is also my work space.I do craft and art as hobbies.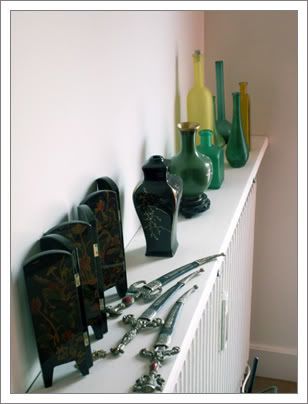 My personal collection :D husband does agree not ha ha.
The kitchen.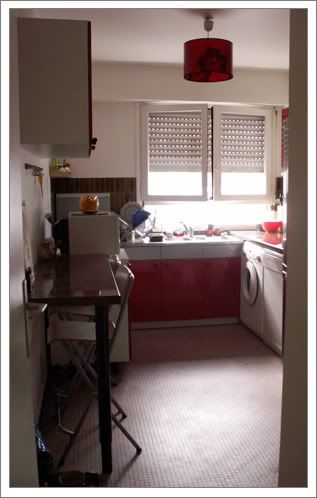 We are so proud of the kitchen the most! 'cause we did almost everything here ourself! from built (the counters,shelfs etc) to decorate.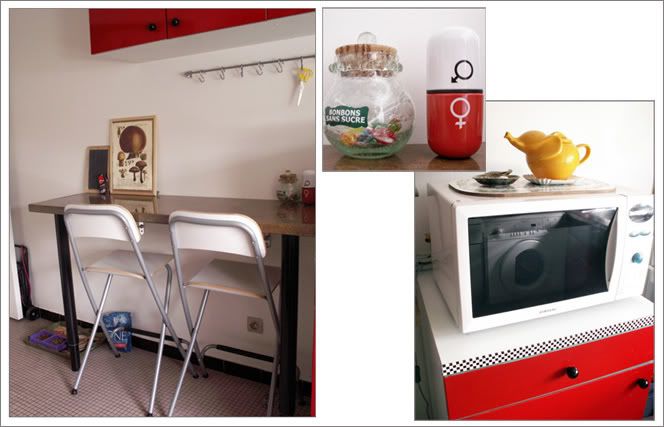 Where 3 of us eat :3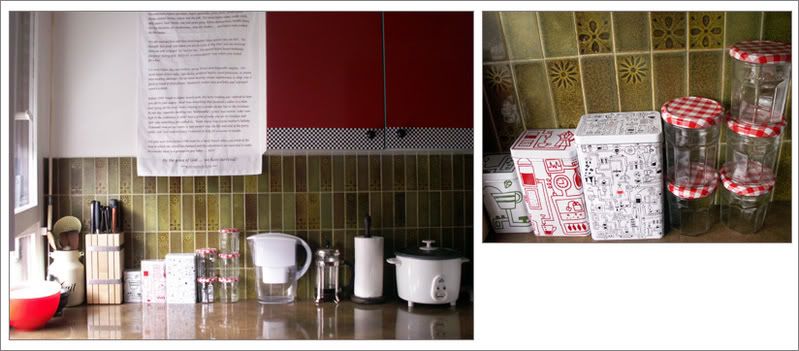 The wall is originally from 70's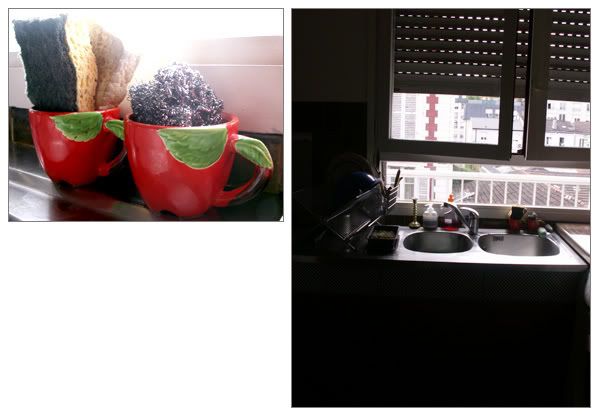 To the Bed room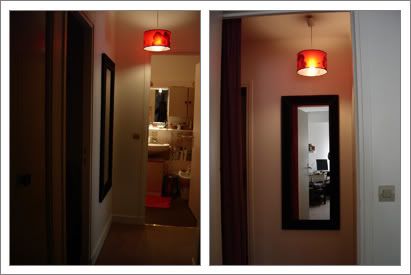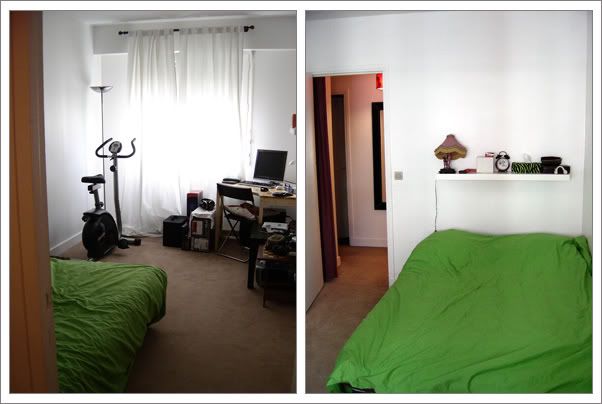 Still don't have many thing here.We plan to make bed room as my husband's music working space too as we never do anything much here accept sleep.Still saving for furnitures.
Toilet

Bad photo-shopped :P sorry.
The toilet is long and narrow.I decorated it with wall stickers.
Bath room.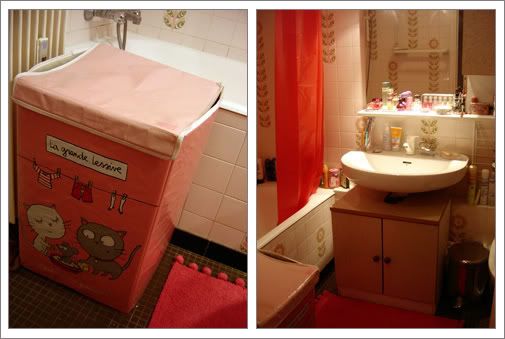 The bathroom's wall is also originally from 70's haven't do anything with it.
And the last, Our balcony!

We are lucky we have kinda big balcony...good for make small garden but,I don't have money to buy plants yet haha...
Thank you for your visit!
I'm expecting for your creativity comments and I will post more if I had change anything around.