this is the 'luscious' pear tree on OHxF rootstock which is semi-dwarf and cold hearty, grown right here in minnesota. our notorious cold and long winters are problematic to many fruit trees, so i researched long and hard before choosing these varieties.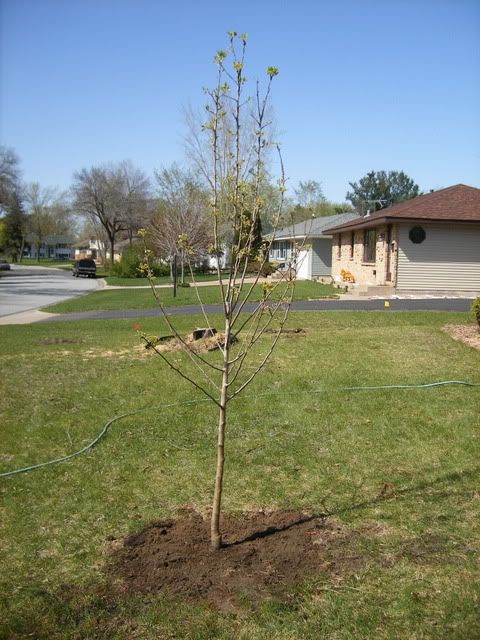 another view of the luscious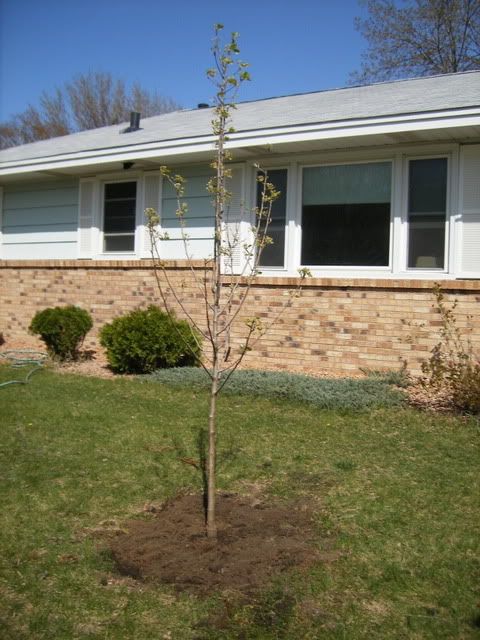 the 'parker' pear tree also semi-dwarf
another view, showing the nifty tree watering ring that was only $6.95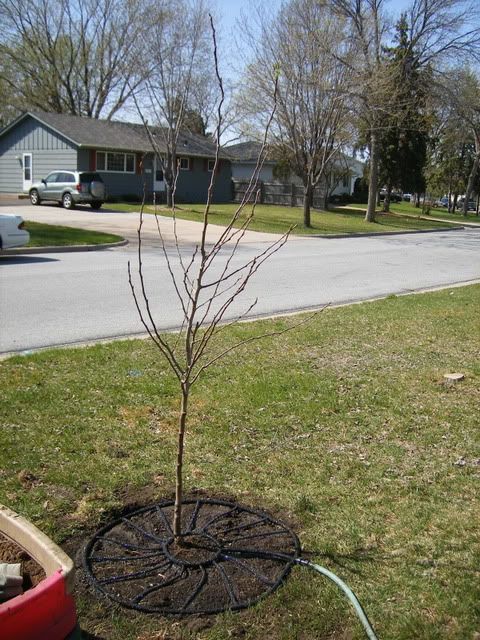 buds from the parker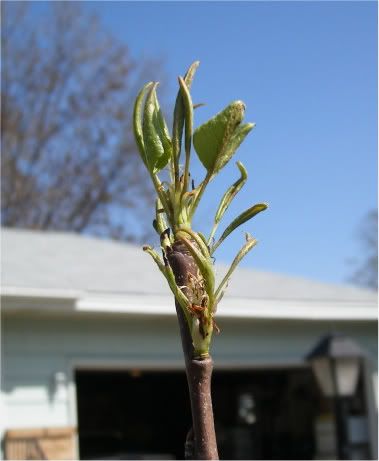 buds from the luscious
the dirt pile, now half its size since two of the four holes are filled in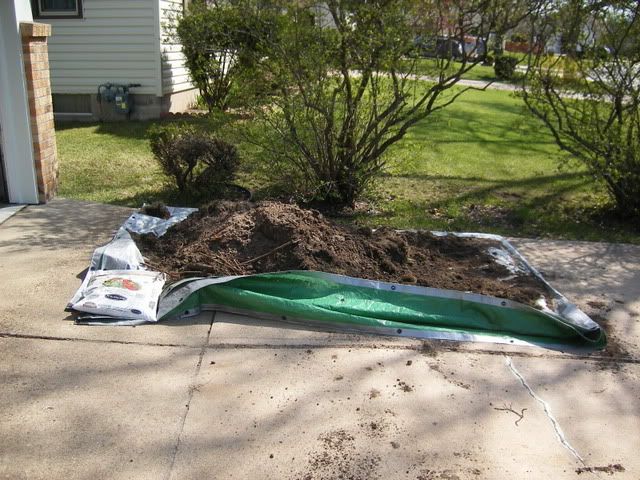 thanks to my dads help, two trees are now planted, and they'll be two more to go next weekend. assuming the weather cooperates, i'll be putting in a 'patten' and a 'summercrisp' then. i've got the holes dug, i just need to clear out some roots. last week my dad came up with a tiller and tilled 4 holes for me, and spent the entire last week digging these holes, 15 minutes at a time. you'd be amazed at what you can get done 15 minutes at a time. i still need to pick up some mulch to put around them. these two trees were purchased for $45 each, but i'll have to go elsewhere for the other two varieties as this place only carried two. and my dad, bless him, he bought me the trees! next i'll be studying how to prune these trees and what type of protective wrapping to use come fall. we have a terrible bunny population in this neighborhood and these are in my unfenced front yard and will be exposed. i also need to guard against possible sun scald as its been a problem for other trees and bushes in my front yard in years past.