Cut for slightly large photos. The neigbhors' peony, taken over the fence: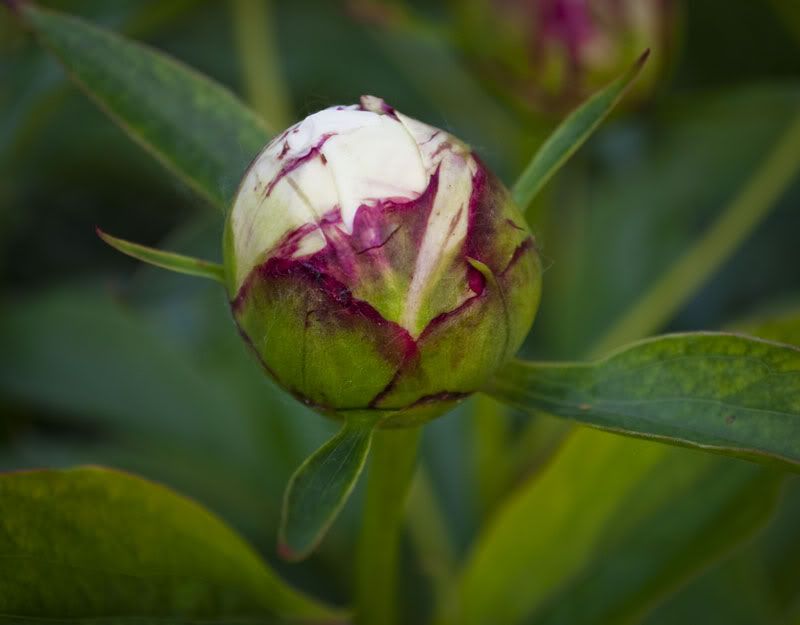 One of mine in the backyard flowerbed (pardon the ants ;) ):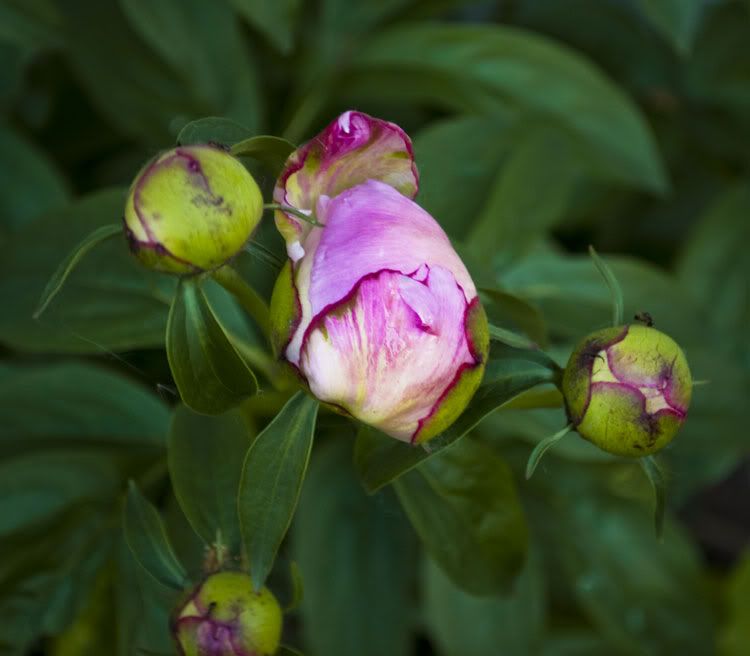 I think peonies are actually more visually interesting as they bloom rather than after. There are a few in full bloom already, but I opted for the ones that are not open yet.