So, I have a few questions I am hoping this community might be able to answer. First, I have something growing that I am afraid is poison oak. Either that, or grapes, and neither one is welcome in my yard. Help? That's it behind my containers, vining up the fence.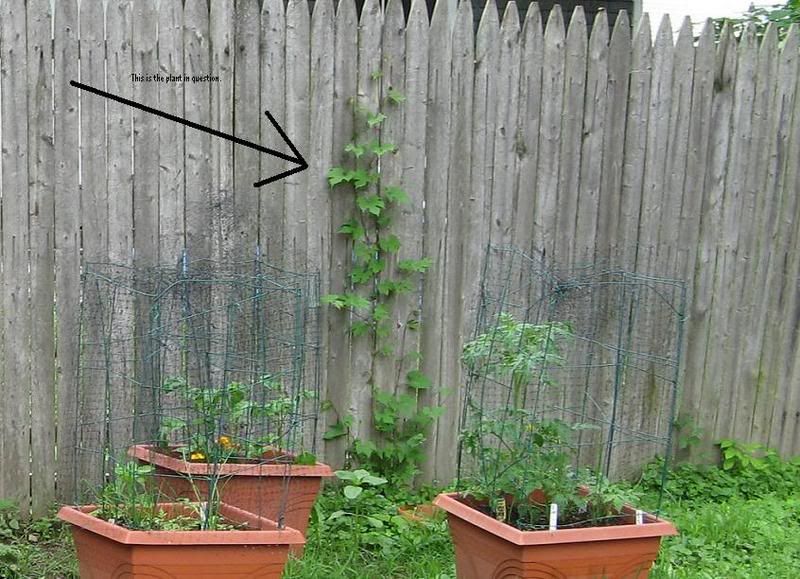 And this is a close-up of the leaf.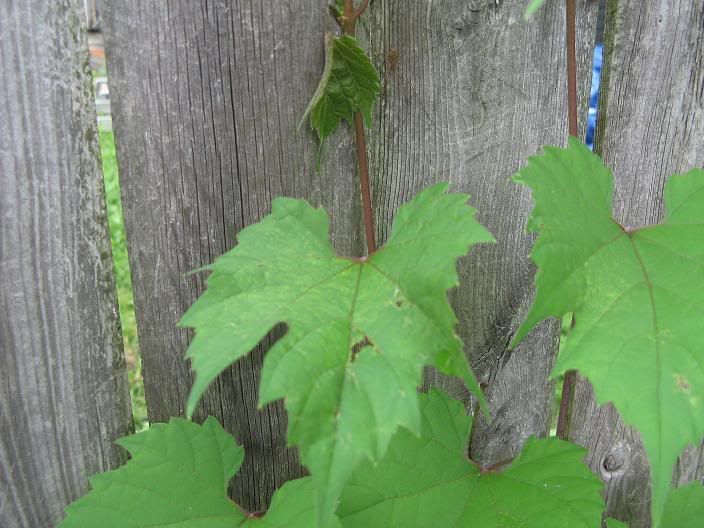 Then, just my heirloom pink brandywine tomatoes are going all weird on me. The leaves on a few of the plants have these weird blister-like things on them, and I also found these little flying insects on them. I'm not sure if the two things are related, or if either are something I should be concerned about. Thoughts?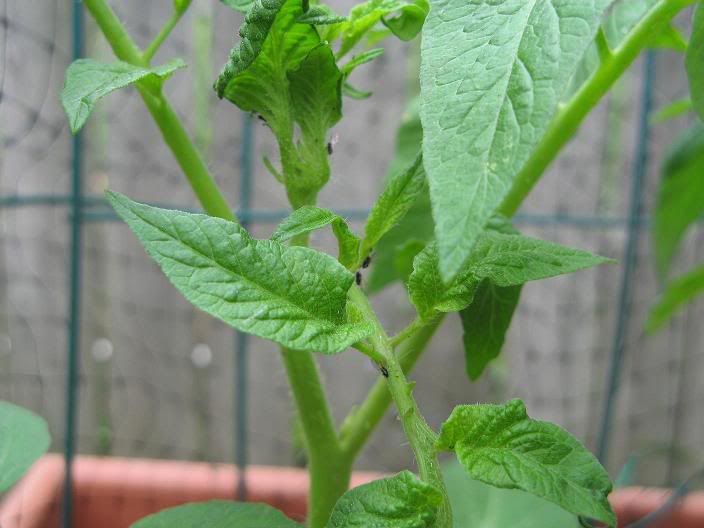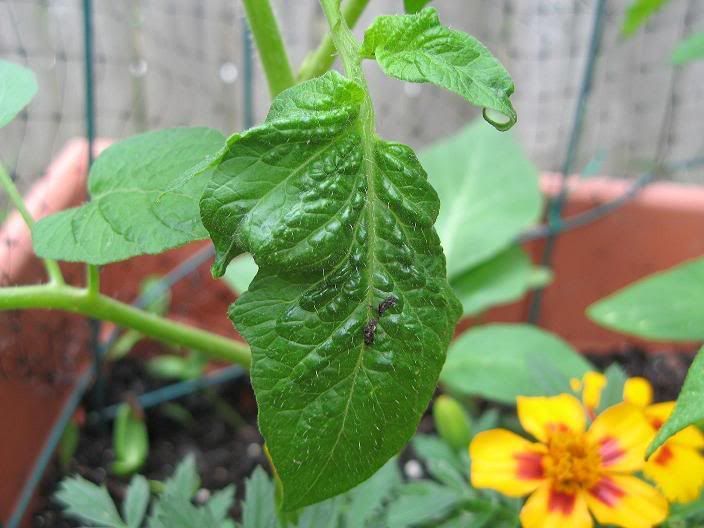 And then today, while inspecting my flat parsley, I found these little guys.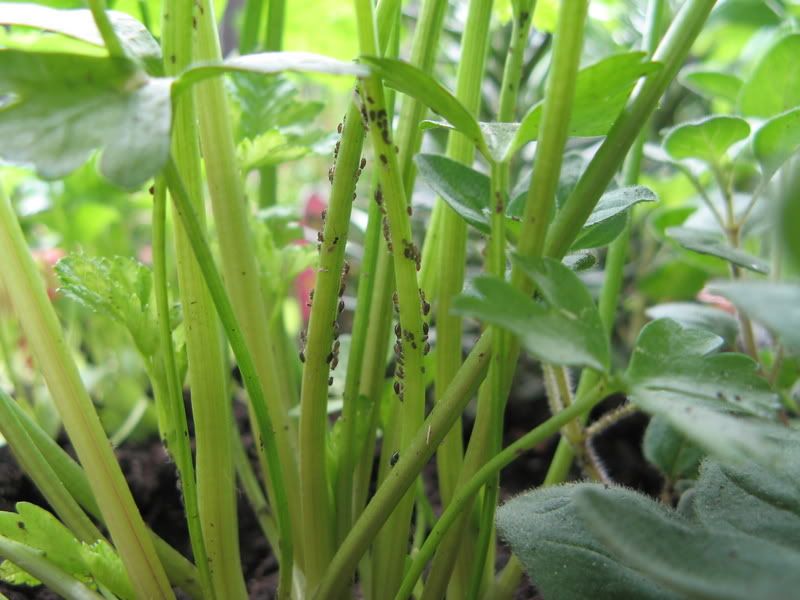 What are they, will they hurt my parsley (and/or other herbs: I'm a container gardener), and how do I get rid of them? The BF suggested neem oil: does that make sense? Thanks, all x-post to organic_garden