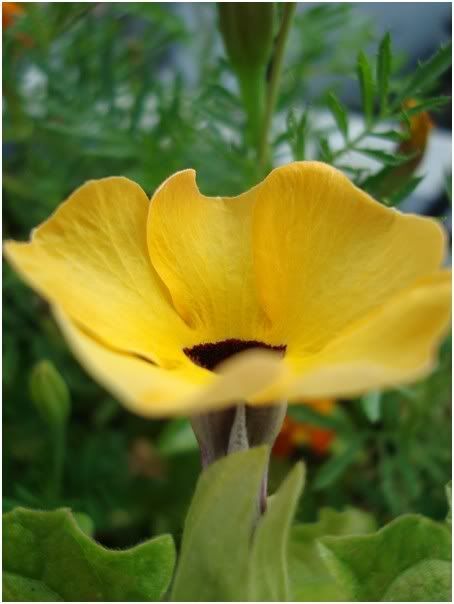 A black-eyed-susan
Here's what happens with my ornemantal sqush plant... the squash starts to grow... and about one week later, there's that - what looks like blossom end rot. I checked about that, but what I found mentionned tomatoes, peppers and eggplants.
A general view of the marigold containers (with, zinnias and other things in the background)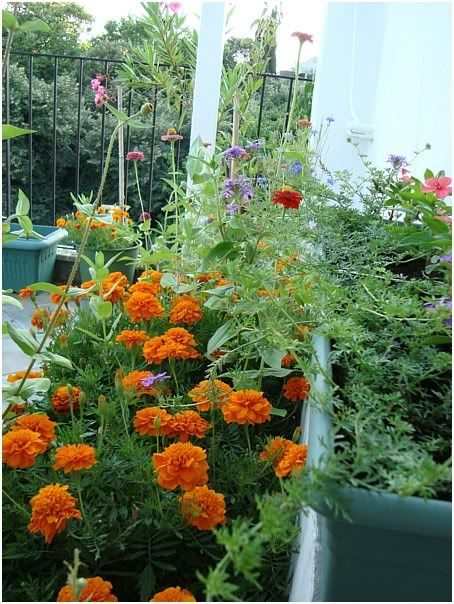 New shots of the purple passiflora...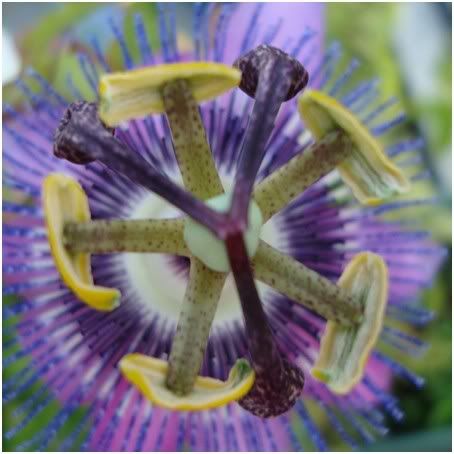 My cherry tomatoes...
And marigolds and basil...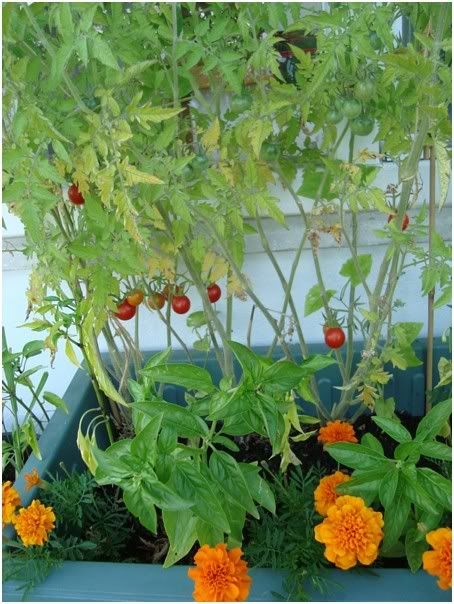 And... the first pearshaped yellow tomatoe !