I would have liked to have done a lot more with our land but someone doesn't want to give all his precious lawn away. Time, money, energy, space to start plants...I couldn't get done everything I wanted and some things were started late so they are just beginning to bloom now. Hopefully, in a few weeks I'll see a big difference in many of my plants. I would have liked to have grown so much more and added a bird bath and maybe some scary gargoyle statues ;) This year I have grown from seed... 2 blue wave petunias 4 pots of pansies 2 small wildflower gardens 4 pots of nasturtiums carrots zucchini pumpkin butter crunch lettuce..well, I will be starting that soon. The rest of the flowers I bought and most are doing very well with some TLC, though some not as good. I find that when I grow things myself from seed they always look so much healthier than from the store. Also, growing plants from seeds is always much more satisfying. my deck "garden" and my kitty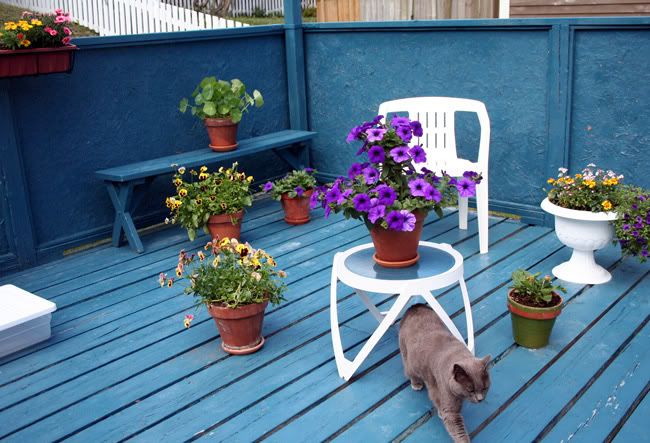 I'm so happy with how my wave petunia is coming along. 7 weeks ago and was a spindly 6" stalk with 3 leaves at the top after having a disaster on a too windy day.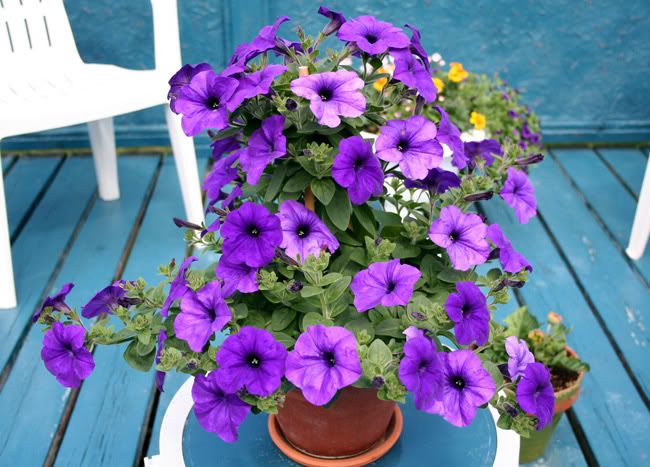 wildflowers. I planted a variety of seeds. I'm excited to see what I'm going to get! They are just starting to flower now.
my first large flower. there's no smell but it is pretty. I wish I knew what it was called...and everything else that is supposed to bloom.
plum trees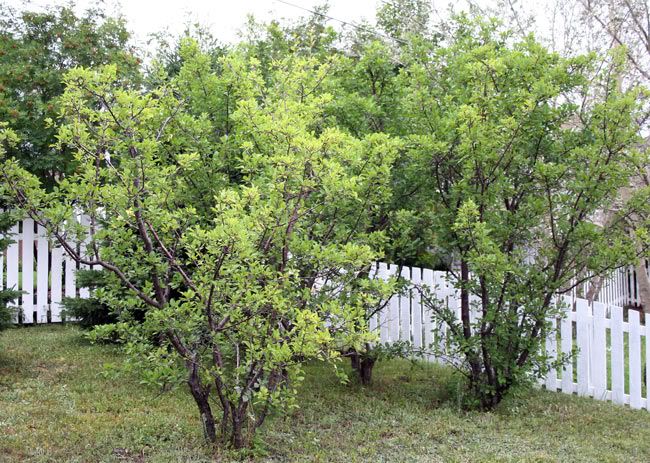 pumpkins. I need to do some work on these before the bugs eat everything. It's a constant battle!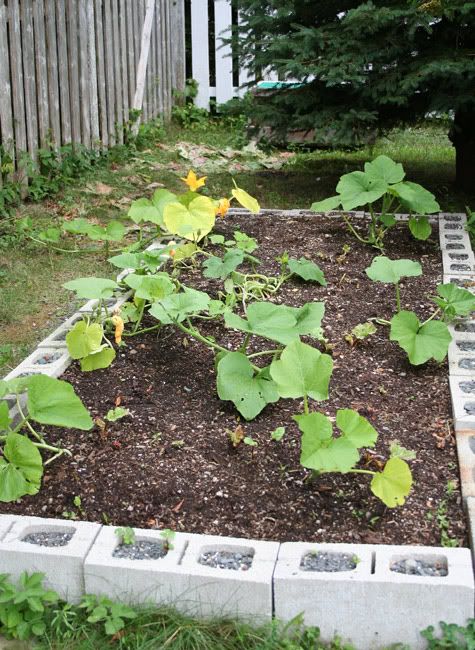 wildflower bed on our front lawn. the surrounding grass needs a lot of help!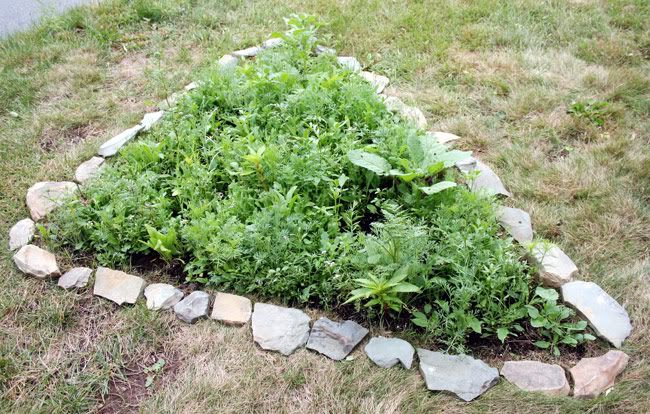 I love the shades of green and shapes of the plants
a pot of nasturtiums, one of favourite my flowers and they smell so good.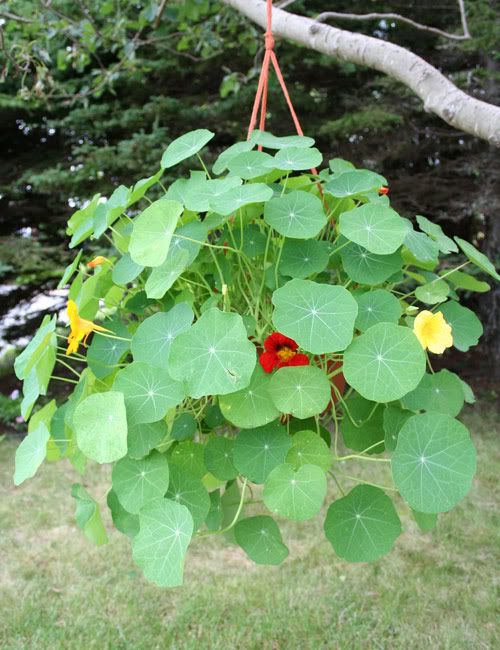 carrots. these are a small variety.I should get 2 harvests, I hope.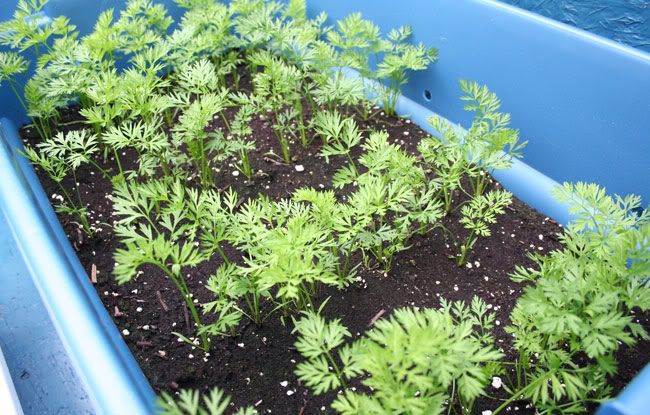 zucchini
rhubarb we harvested last week.
not pictured..5 pink wild rose bushes because I forgot to take a photo of them and a lots more potted flowers that I'm still waiting to fill in. In a few weeks I hope I'll be able to update with more photos of flowers in bloom.