Here are some photos of my back garden, which i'm pleased with just at the moment, along with a quandary as to what plant to choose next. First, the best bits:
Dranunculus vulgaris
:
Dicksonia antarctica
:
Just for a complete contrast,
Crocosmia
foliage: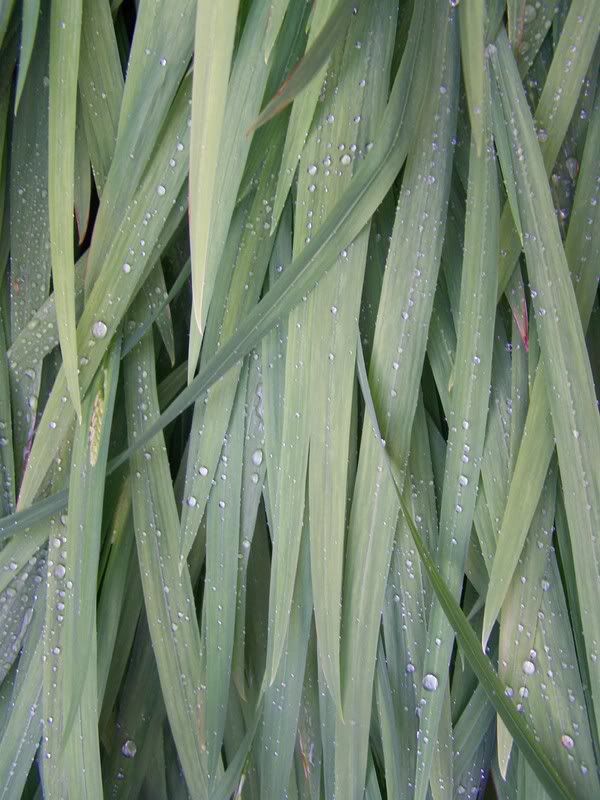 Brugmansia
"Sunset":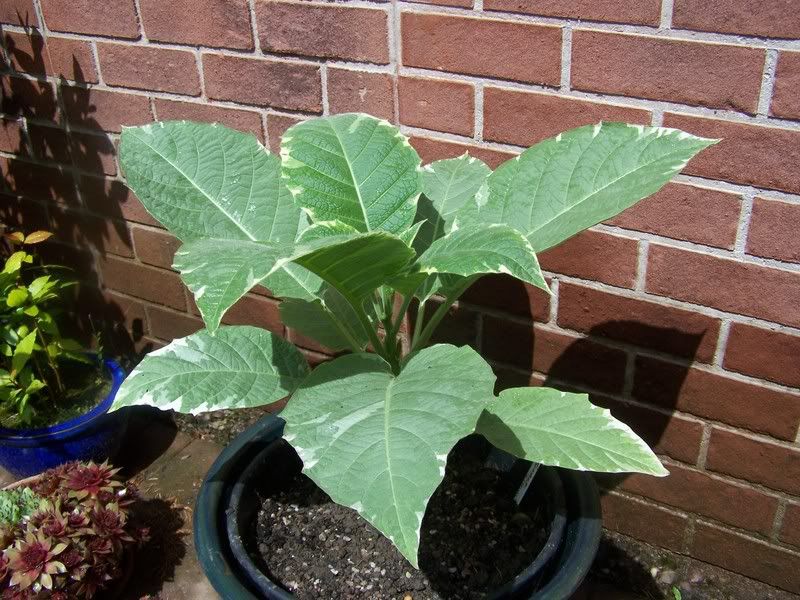 The more shaded border, with
Arisaema consanguineum
in front of
Meconopsis x sheldonii
,
Hosta
"Halcyon",
Lobelia cardinalis
"Queen Victoria",
Brunnera, Iris, Magnolia
and
Gunnera manicata
at the back.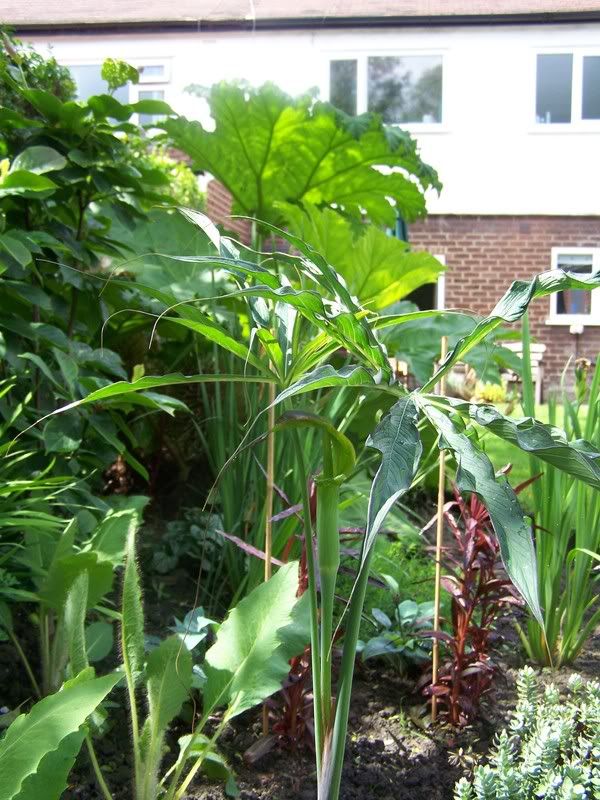 The sunny border, with marigolds,
eschscholzia
and
canna
foliage: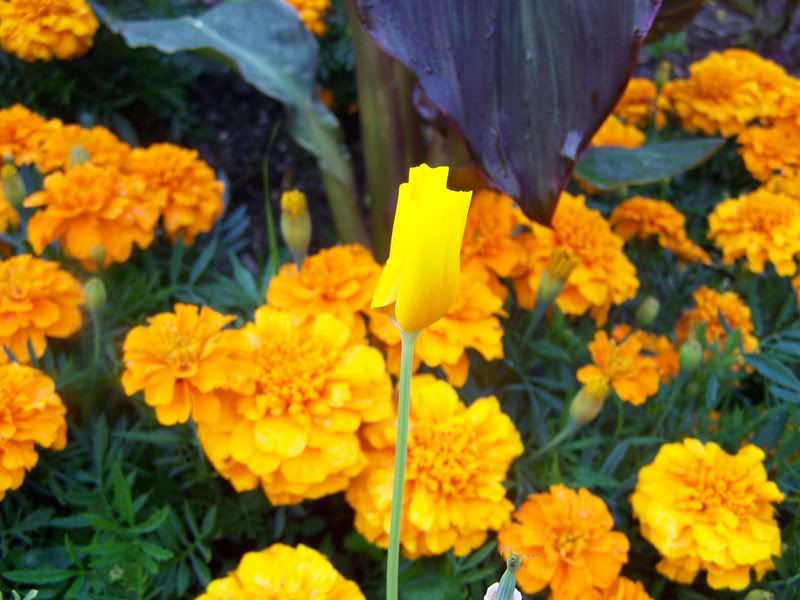 Now the quandary. I'd like to grow
Colocasia Esculenta
"Black Magic"
at the front of the more shaded border, with either a variegated grass or a fuchsia just behind it, for a strong contrast. Any ideas which one?
Miscanthus
would be hardy, but a bit too fluffy for an exotic themed border, whereas the other one I liked,
Arundo Donax
"Versicolor", looks better, but snuffs it at the first sign of frost, which the garden always gets in winter. Fuchsias I don't know a thing about, except that they look a bit overfamiliar to me. Ideas, experiences, comments, anyone?