This is my first time posting, but I've spent a lot of time lurking in the community. I recently moved in with my sister, and my bedroom is still a work in progress, but I wanted to share where I'm at so I could get some advice on how to proceed with a couple of different projects. I must warn you, I'm really into the video game Portal. Like...
really
into, so please excuse my obsession. Here's my desk, it's directly across from the door. The laundry basket at the foot of the bed is eventually going in the closet once I get it organized.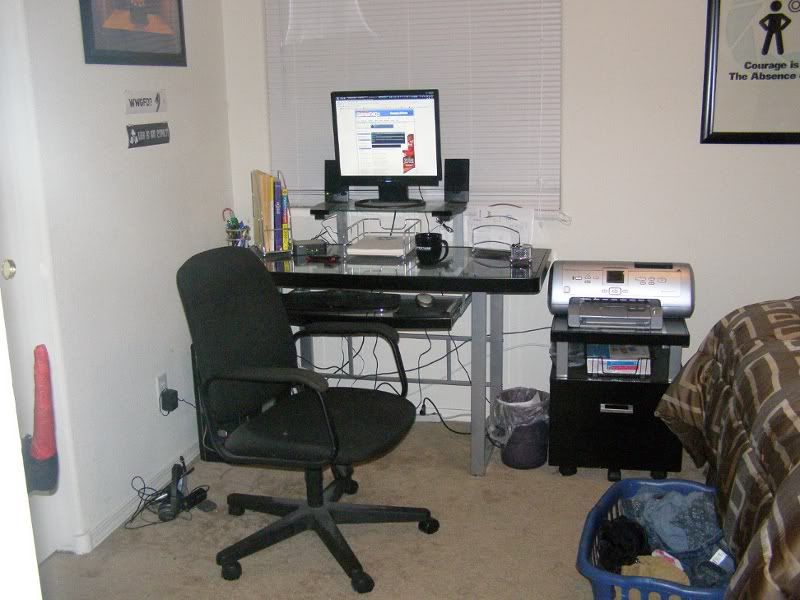 A close up of the desk. It's new, and I absolutely love it!
The wall to the left of the desk.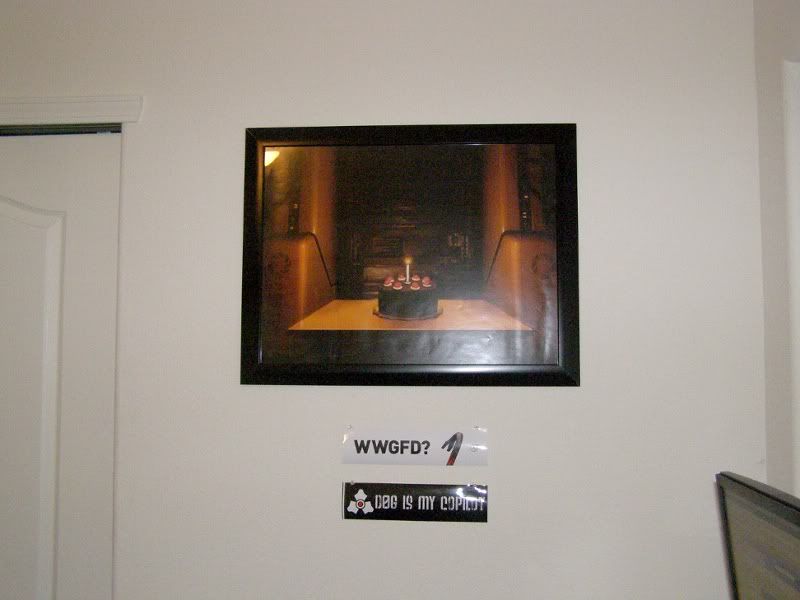 The wall going right from the desk.
Going right again, and you see the bed and dresser. I know I need to move that movie poster, but I don't know what I'm gonna do with bed and dresser quite yet, and I don't wanna try to center it now only to have to hang it again. Right now it's just hanging on a nail that was already there when I moved in.
Turning right again, please excuse the mess on the dresser, that will also eventually be cleaned up.
So, problem number one is something that I imagine is fairly easy to deal with. I hate all these wires under my desk here, any ideas how to make them look less messy?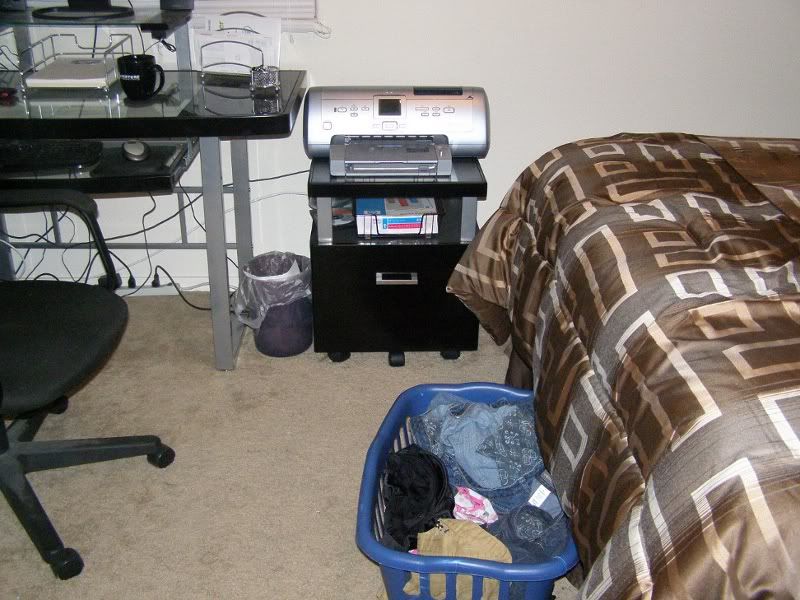 Problem number 2 is these storage bins. I bought them to use as under-bed storage since my sister's house has literally 2 closets in it. But when my new bed was delivered, it turns out the bins are too tall to slide under. Any ideas on how to make a bed taller, or where to put these? I need relatively easy access to them cause they're storing my candles which I burn frequently.
This isn't really a problem, just indecisive. This is my Darth Vader pinata, he's eventually going to hang in one of the corners, of the room, I just haven't figured out which one yet.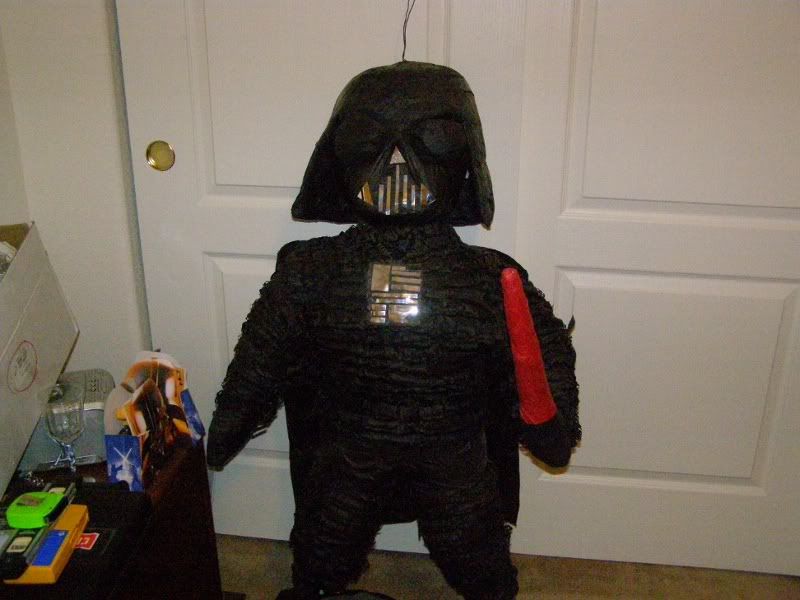 And here's problem 3, which is realy my main concern. This is my dresser, I love it because my Grandpa made it for me when I was born, and it's one of the only things I have to remember him by. But, as much as I love him, the color is terrible and I want to paint it. I just can't for the life of me figure out what color to paint it. As you can see, I like things pretty minimalist, but I dunno what color would get along well with the modern style desk, and a brown bed spread. Any advice on the color of the dresser would be greatly
greatly
appreciated!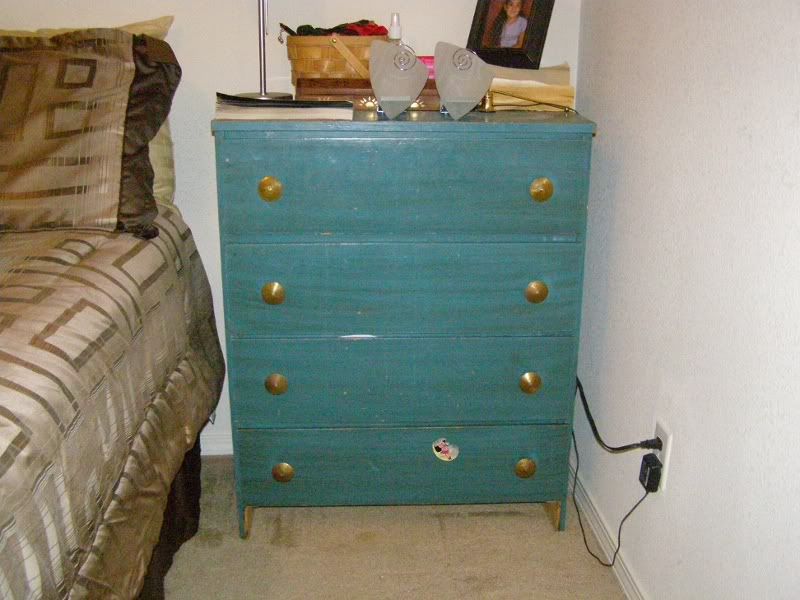 Any and all other ideas or comments are greatly appreciated. This is the first time I've done any serious decorating, and I'm eager to see what others think, and where you guys sees opportunities for improvement.