I live in Waco, Texas and go to school at Baylor University. I live in a 2 bed/2 bath apartment. I used to live with a roomate but she graduated so now I have both bedrooms to myself. The master is mine and the second bedroom I use as my office! Enjoy!! sorry the pics are really big... My living room.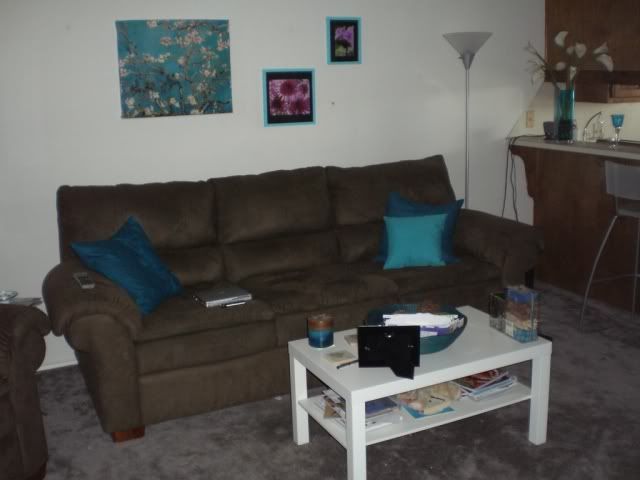 I hate the wood on the bar but I can't change it cuz I'm in an apartment! :( I don't think it's this bright in person, the flash made it super bright. (don't worry, I'll paint it back before I move out)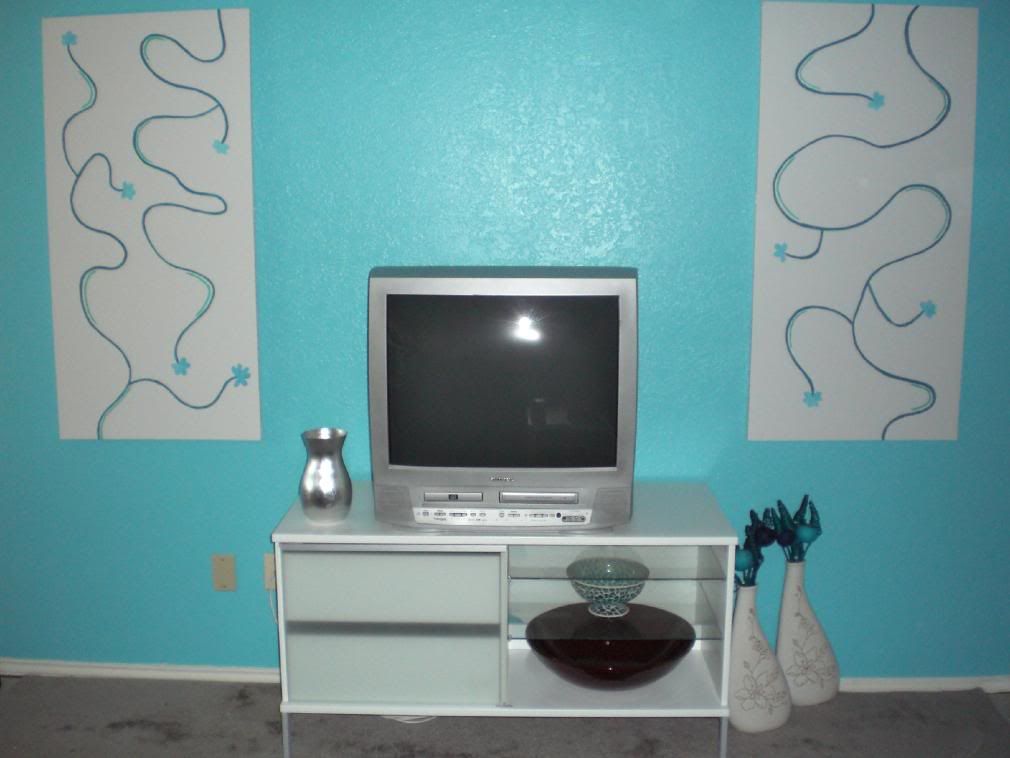 The kitchen. I painted above the cabinets.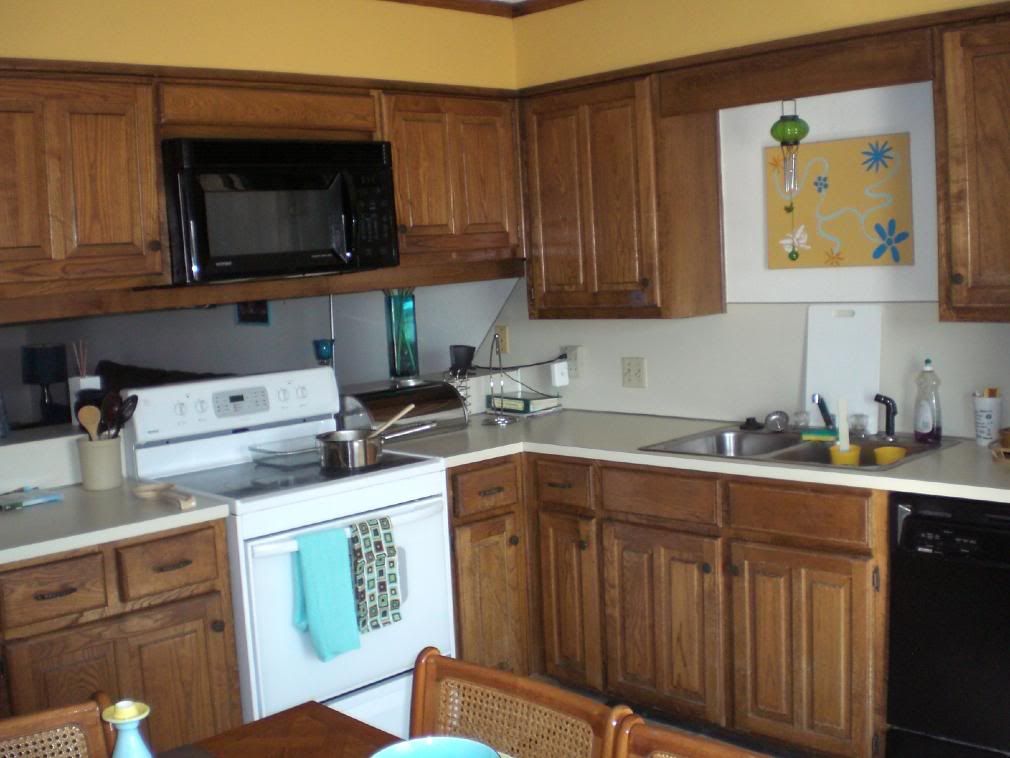 This table was a hand-me down from my mom... pretty sure it's 25 years old but you can't tell with all the Pier1 decor!!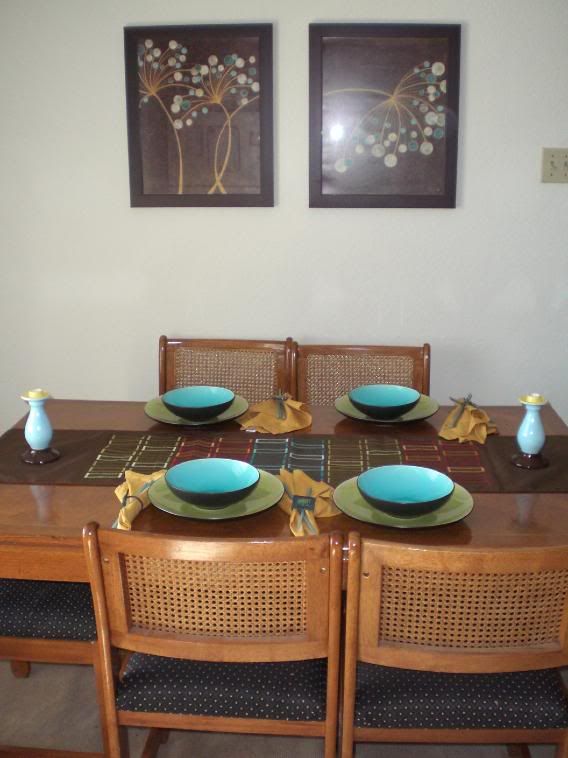 My office.
My reading area.
KITTY!
i want to put an easel for painting and a large fake plant in this corner. behind the horriibly ugly mirrored doors is my shoe closet :)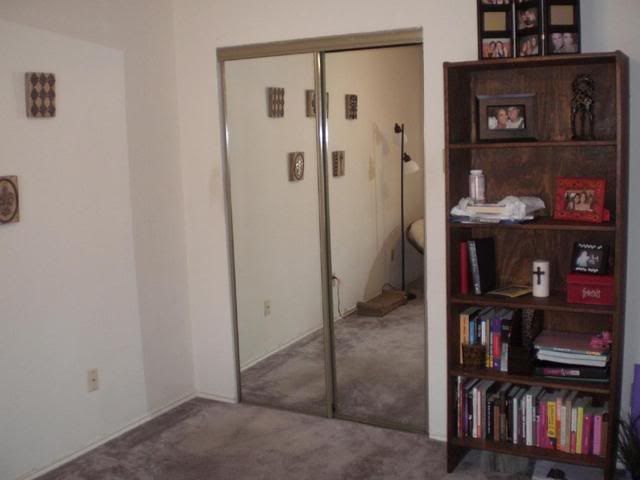 the guest bath/sassy's area. i wanted to paint the wallpaper a pale yellow but it seems like more trouble than it's worth.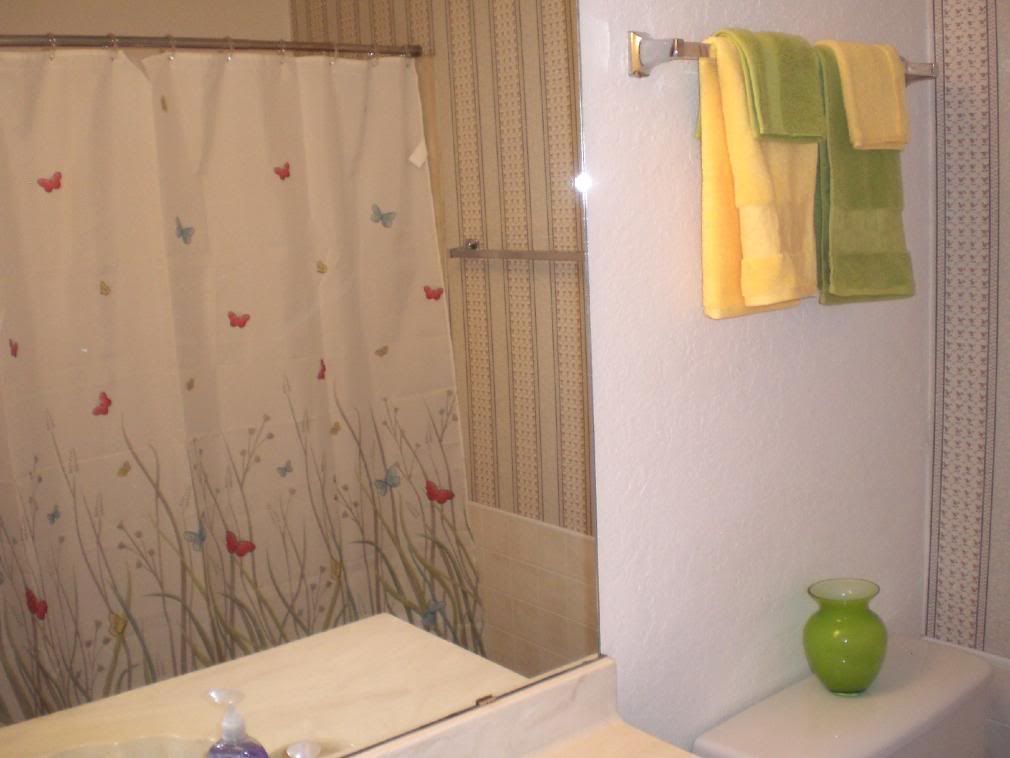 master bath. not that exciting.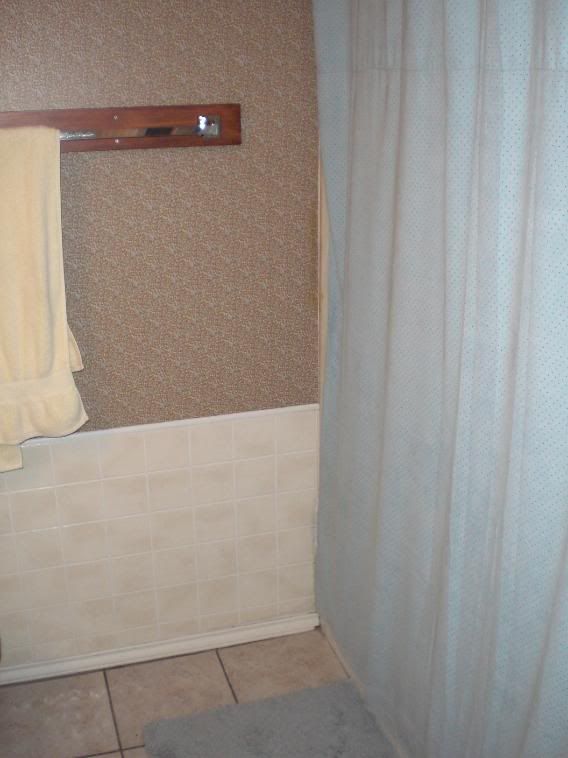 my bedroom.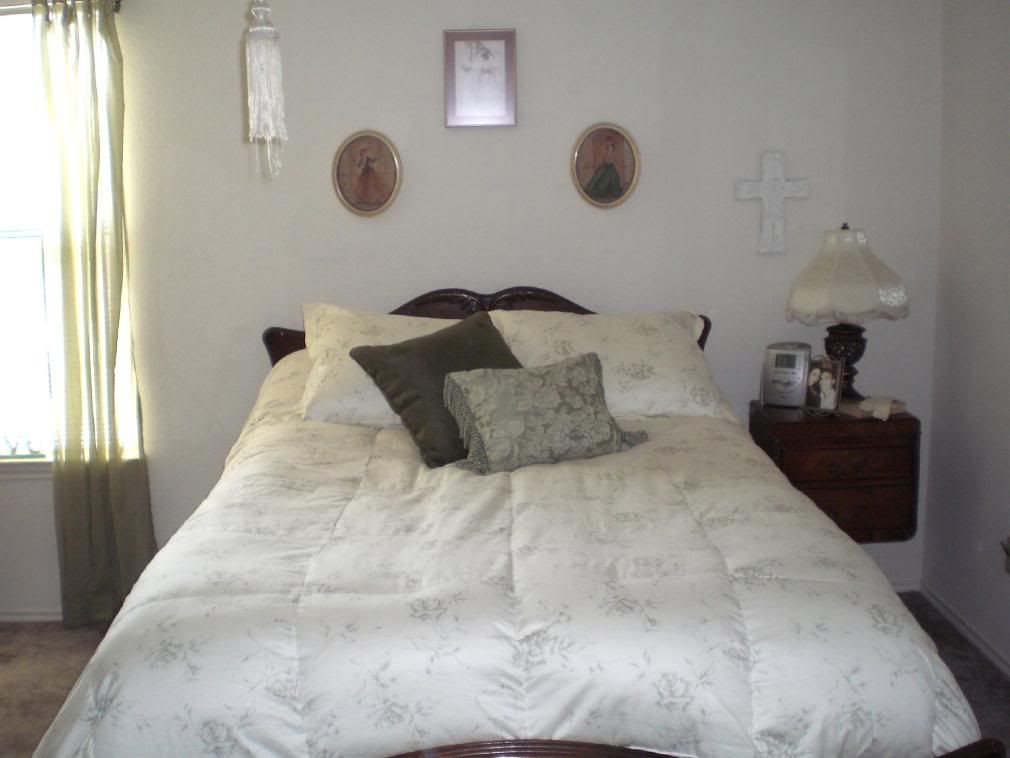 i love this wall.
the newest addition to my bedroom.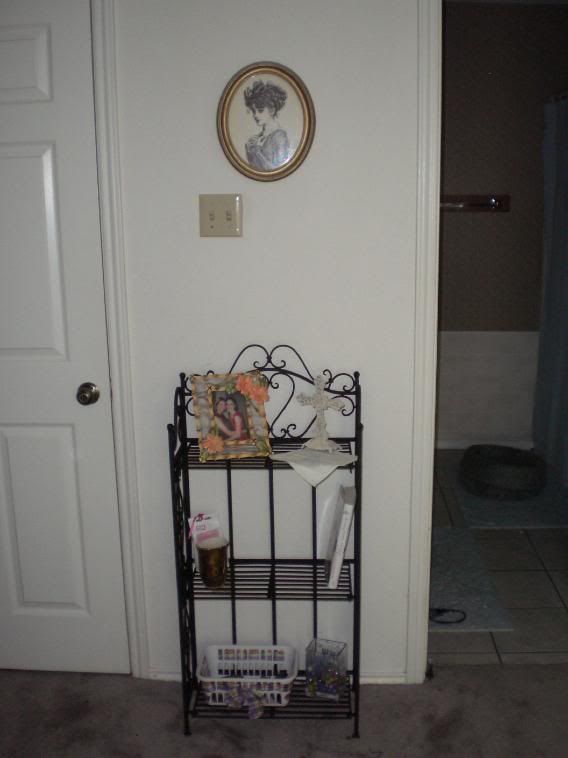 that's all!!