I had to use Dave's camera since I left mine at his mom's in New York. *oh how I miss thee* As you enter from the front door: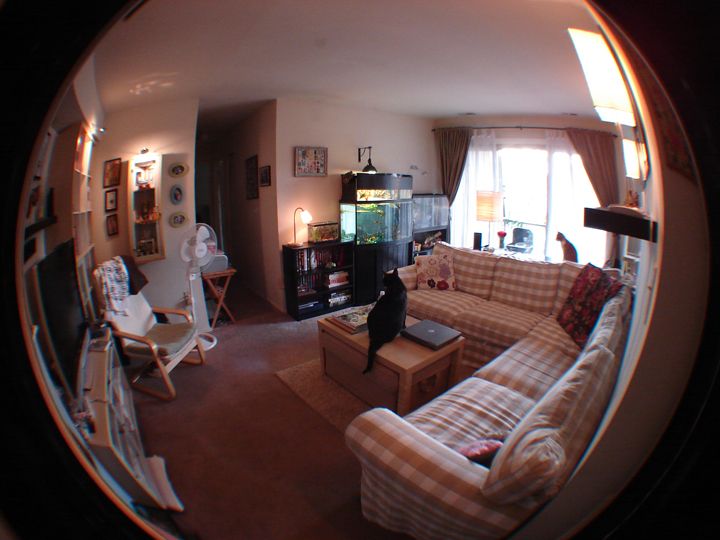 Standing in front of the TV looking out towards the balcony: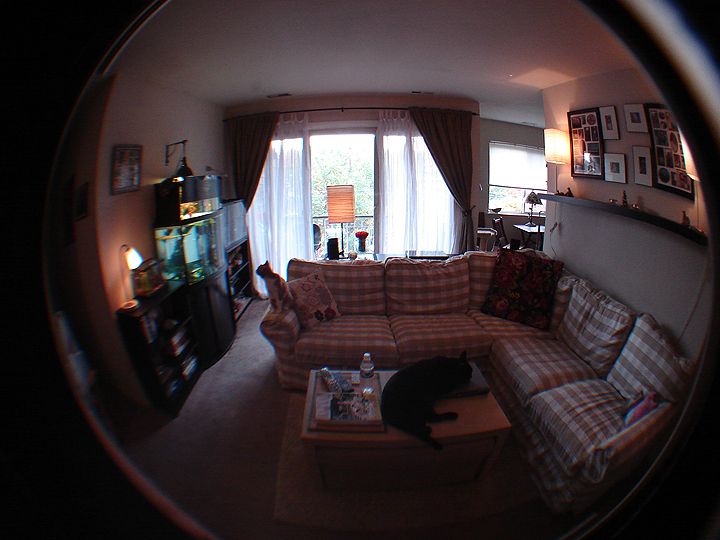 Couch and "mantel". I have 4 photo prints in the middle from Thomas Mangelsen who does amazing nature photos: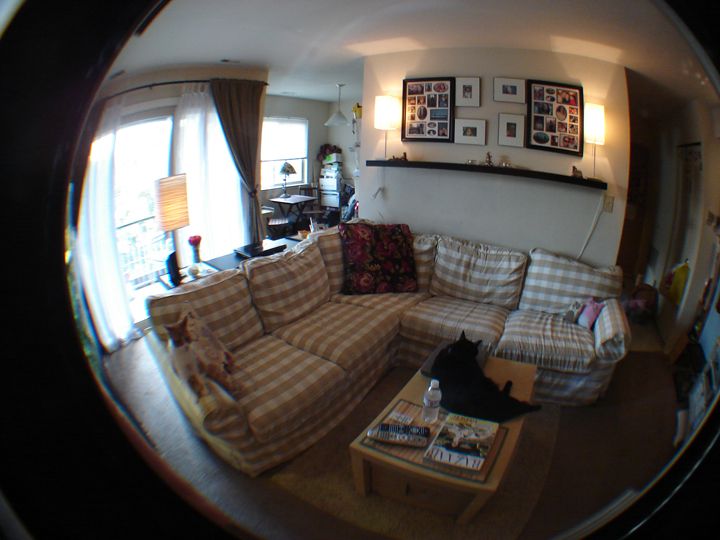 Closer view of the "mantel"-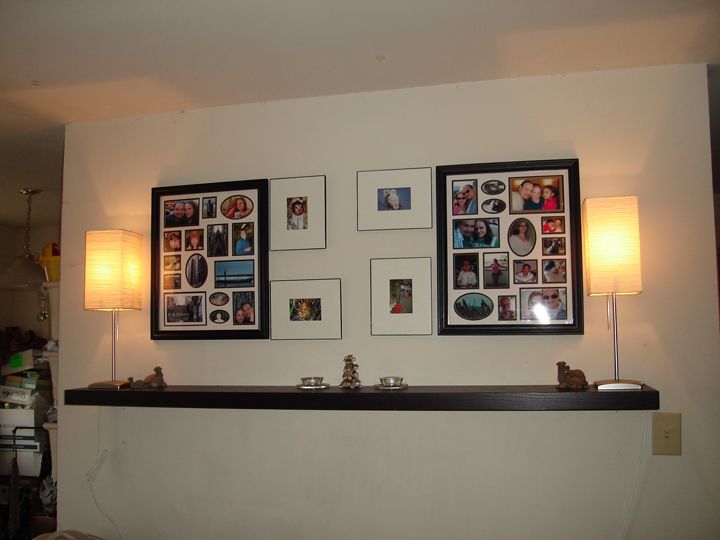 Looking back towards the front door: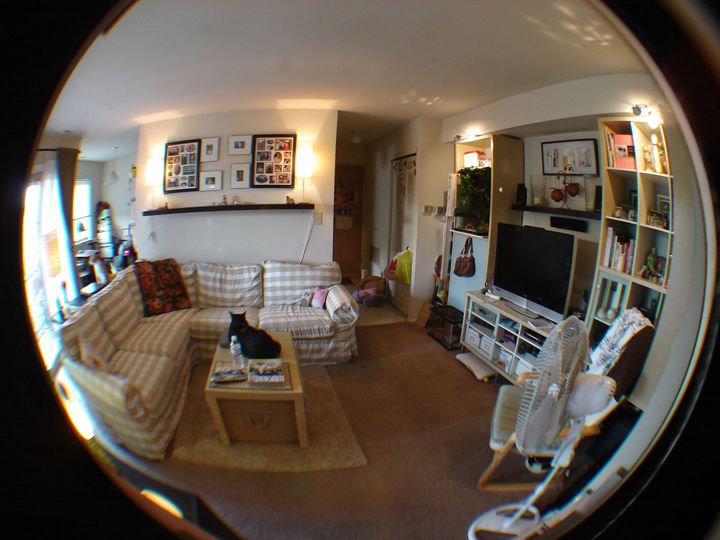 Entertainment center/Gecko home/Cuby bookcase:
My cuby's view (I have a small collection of Owls growing)-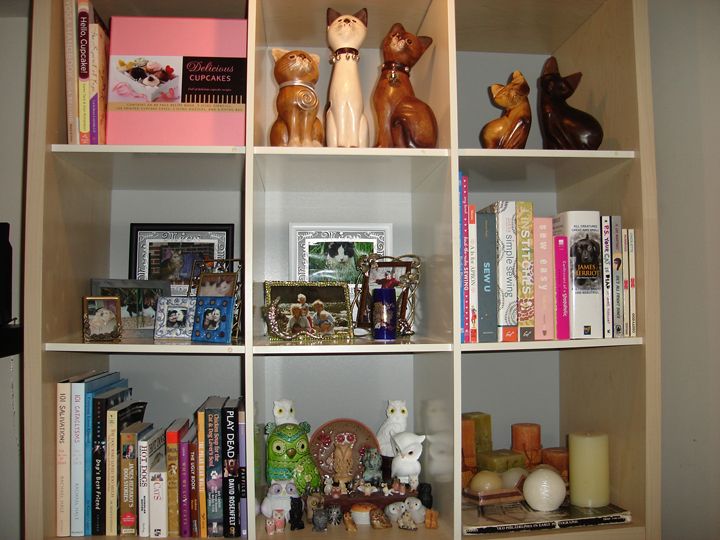 Overall view from the dining room: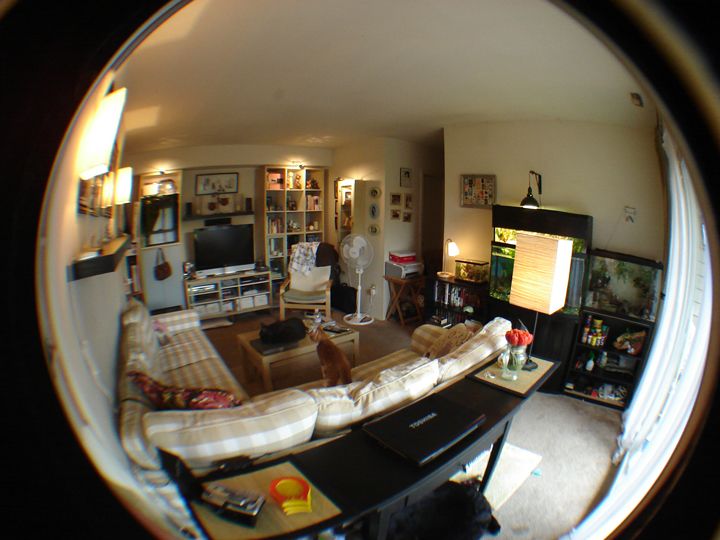 Hurley's Wall (our red ear slider turtle):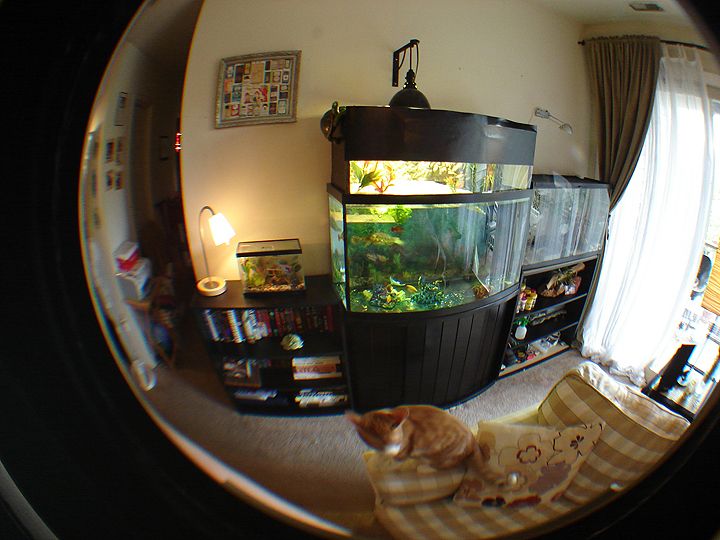 Left to right close ups of pieces on Hurley's Wall: Book case with my betta, Lady, and her friends Sharky the dwarf frog and two feeder guppies that Hurley didn't eat MONTHS ago. They are pretty little flashy boys-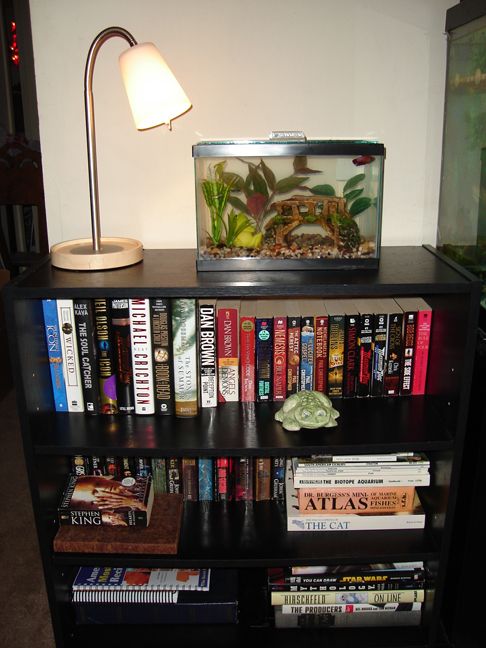 Hurley's tank, you can kind of see him-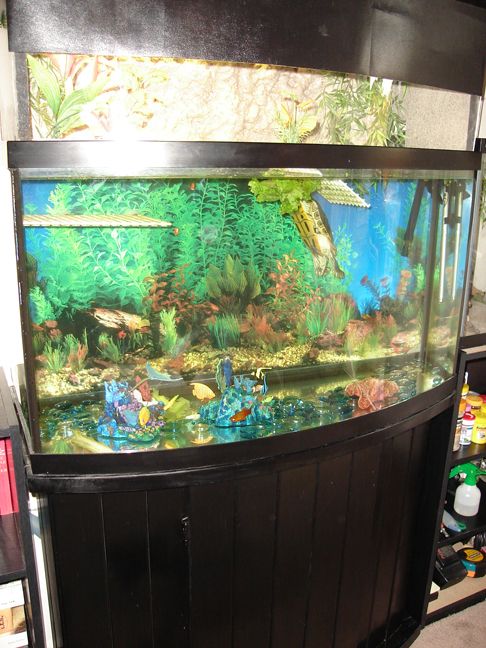 Here he is eating his greens-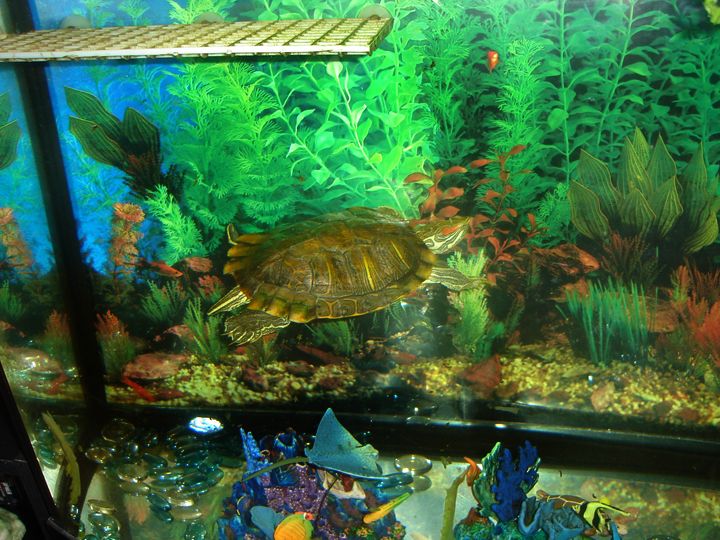 Nyx's tank (our female Leopard Gecko) and the bookcase she is on. Holds the geckos and turtles foods and such-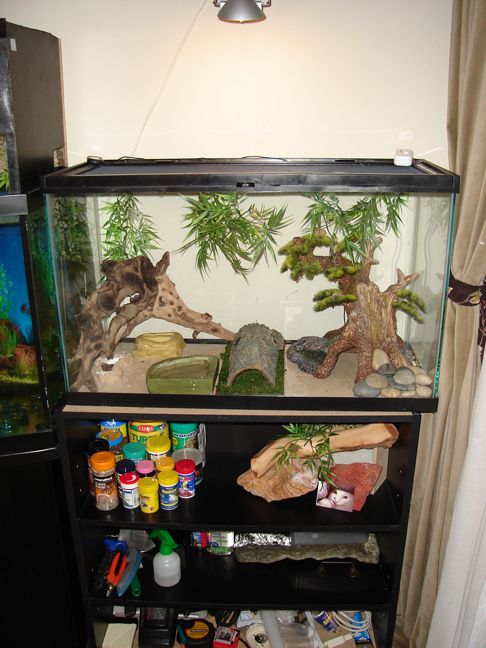 This is a makeshift sofa table I made with a console table and LONG piece to an old entertainment center wrapped in a fake black leather contact paper as the top: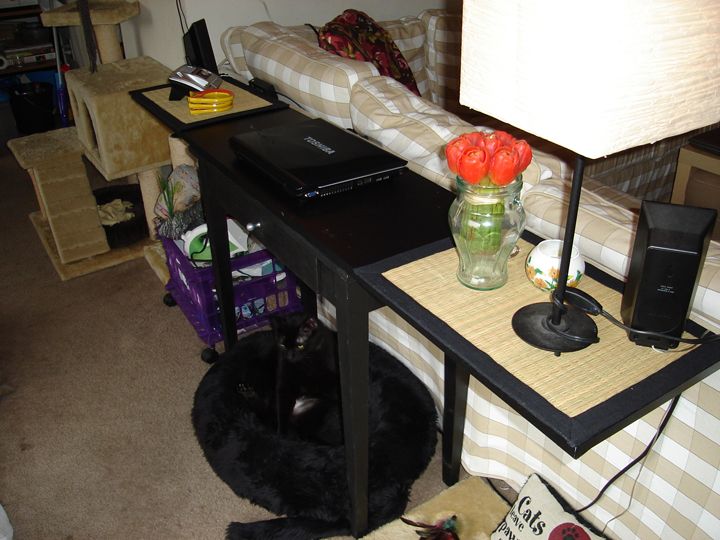 And here is Jak laying under it in his favorite Ikea bed (it's got these huge yellow eyes in the front and a shaggy tail: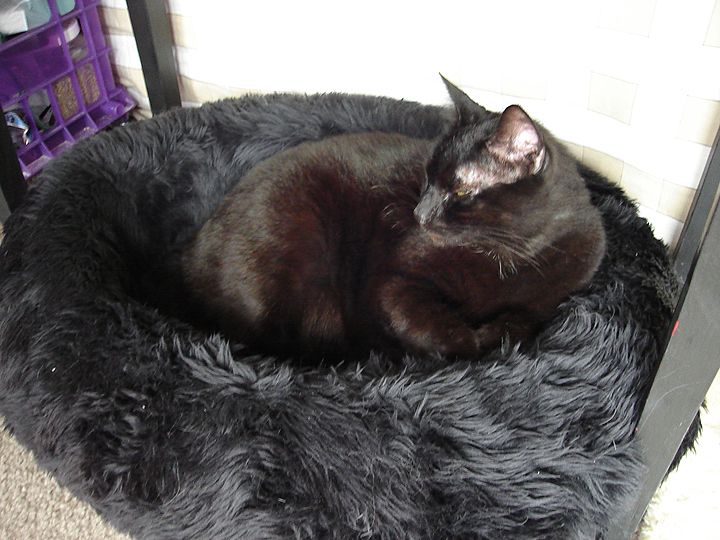 And this is looking out to the balcony at my bird feeders. I seriously need to sweep: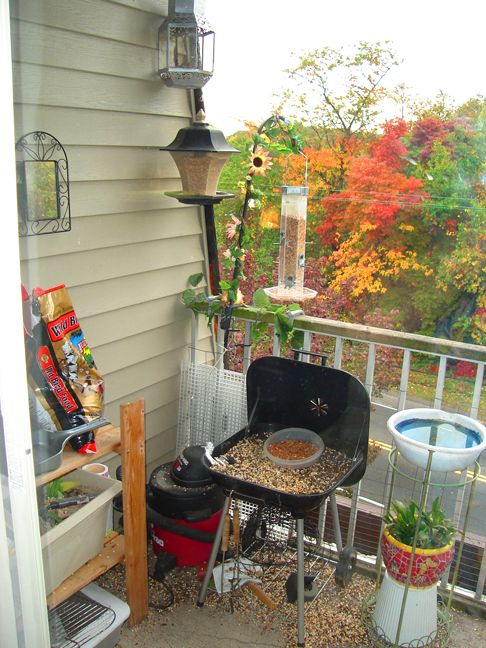 Thats all! Sorry for the pics, not having my camera I wasn't able to get a very good setting to take brighter pics and the lens I used I had to HOLD up to the lens on the camera so thats why they look a little wonky. Thank for lookin though!