Sorry to do one of these on you guys, I know there's been a lot of them lately. Got this thing spouting up in the edge of my lawn, as I'm lazy the whole getting the edges you can't reach with the lawnmover kind of don't get done too often. Then there was this thing, an excuse not to do it as I kind of wanted to see what it was. But what is it? It is a bit of a surprise, not what I expected from a random weed. But somehow I suspect this isn't a weed in the meaning of a native plant, but rather a garden import gone wild - possibly worth trying to save seeds from. If it does go into seed. It's about 40 cm high, the opened flower some 5 cm in diameter.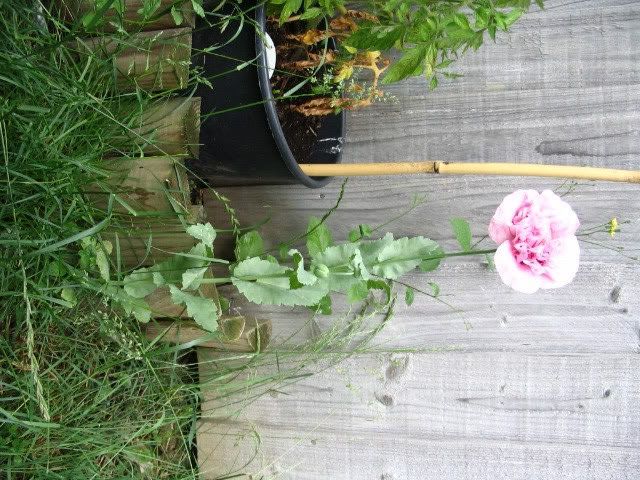 The texture of the petals are very poppy like - but poppies aren't filled, nor usually scented from what I recall. What you can't tell from the image is that behind all those middle petals, the outwer ones darken to a deep rich burgundy at the base. Much like many ornamental poppies.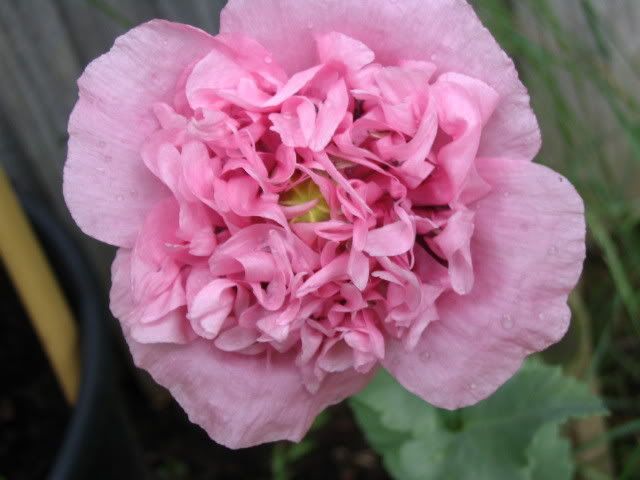 Lastly the foilage if that's of any help.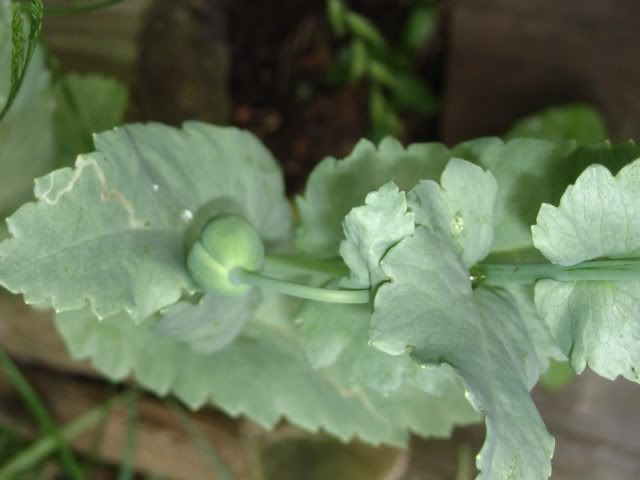 Thanks for any assistance.