EDIT:
Thank you ALL
! This isn't a Jacob's Ladder but a "mother of thousands" - reminds me of a Star Trek TOS episode, come to think of it (the silicone being that looked like a pizza).
Mystery solved...
Can anyone help me out with this one (middle plant)? A friend gave me this plant (which almost bloomed, but the freeze got it) and she called it Jacob's Ladder but it doesn't look like any of the pictures I've seen with that name.
As I'm having trouble with LJ Cut right now (still asleep I suppose) I've made a link to my LJ with all the pictures. The little dark spots on the edges on the close up of the leaves were where little 'eyelets' or seeds formed. I call them eyelets because they're not a fully closed pod, and after a watering, they hold the water inside and look like eyes.
The fourth and last picture are the babies... all the plants that formed from the 'eyes' falling off. It spreads itself it other pots quite well and could be considered invasive. The babies are really easy to pull out, shallow rooted.
Help this curious cat out?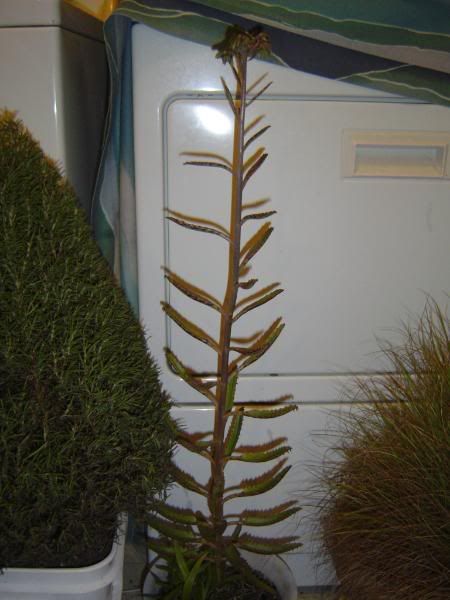 http://slayergrrl.livejournal.com/259307.html
Thanks!