I've decided to go pick up some RoundUp to kill the poison ivy that's growing in the pathway between our house and the one next door. I was going to try pulling it up but that seems a bit too complicated for me. Besides, who knows what all else is over there waiting to creep over from the jungle next door. I think weed killer is the best bet. I became very disheartened when I looked over there this morning.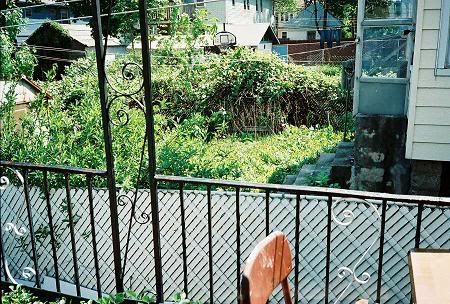 What's growing on the far fence is a grape vine which creeps across the back fence and was choking off the rosebush and azalea in my yard until I took my clippers to it. What looks like grass is actually dandelions. I must admit the yellow flowers look pretty until I think about all of the white puffs that follow and blow over the fence. LOL
Has anyone tried RoundUp for killing poison ivy?