Floribunda; Tuscan Sun, throws caution to the wind.
The fragrant white peony will not be outdone.
Siberian iris cuts loose as well.
It's been a good year for irises actually.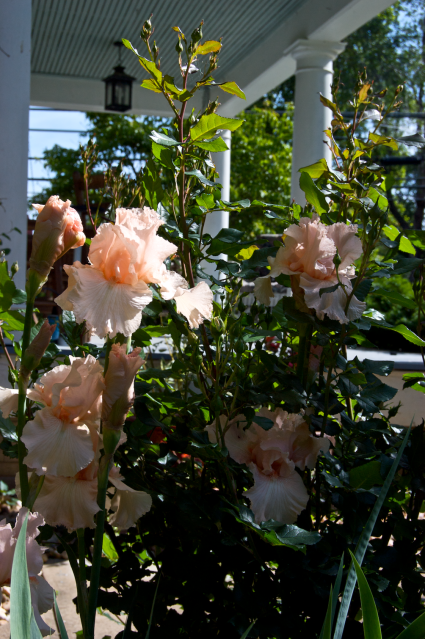 Floribunda; Fragrant Wave is a little shy at first but she'll be bustin' out soon.
The stage.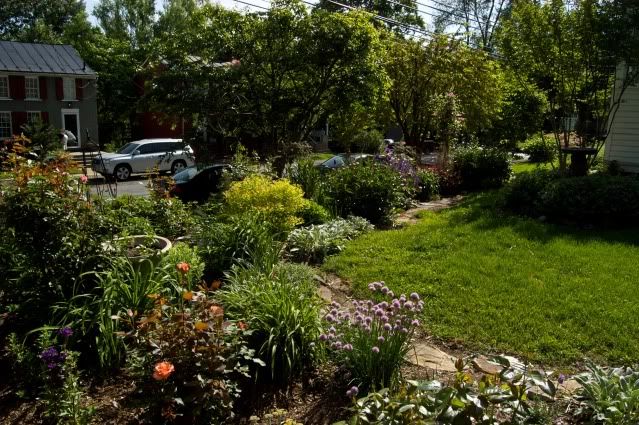 Friendly Garden Cat keeps an eye out for ground hogs.
Thanks for looking, hope you enjoyed.