Hello there! My name is Miriam, I'm 19 years old, and I am currently a sophomore at the University of Houston majoring in hotel and restaurant management. This is my dorm! I used to have a roommate but she had to move back home to be with her family in their time of need. Quick stuff about me: I absolutely adore nail polish, I am a HUGE Pixar fan, I love University of Houston Cougar Football (my lj icon is quarterback Case Keenum! <3), and I enjoy taking long afternoon naps! I am a night owl and am most productive at night, haha. Okay, enough! Now onto my dorm :)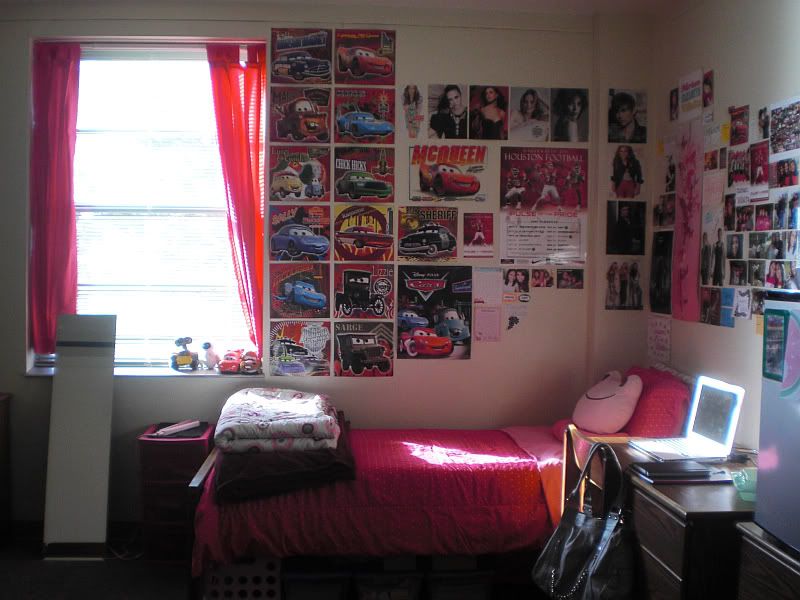 When you walk into my dorm.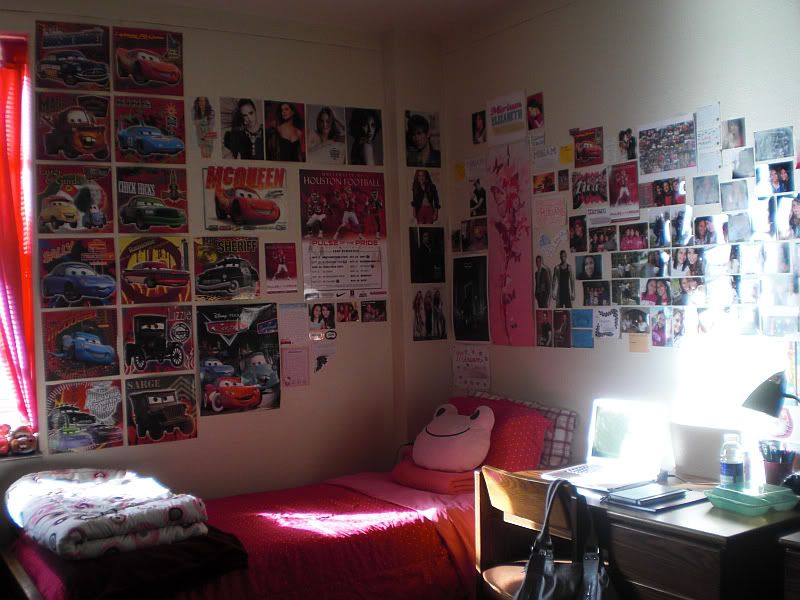 Another view of my dorm.
The window. My curtains are too short lol. I used a shower tension cord to hang them.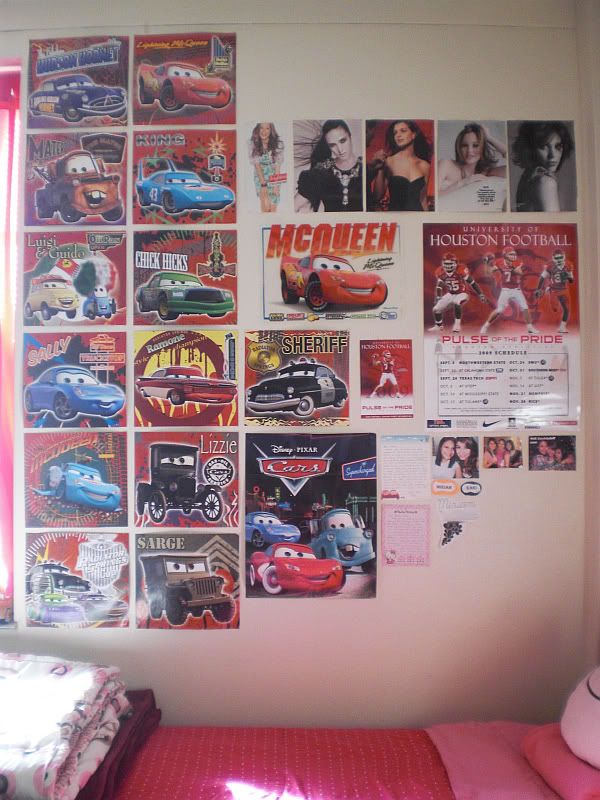 Wall 1 - I absolutely adore the movie Cars! It's my favorite movie :) Pictures of actresses I like, a University of Houston football poster (from Fall 2009) and some random stuff. To the right of this is my Gossip Girl actors and actresses corner, haha. Forgot to include that!
Wall 2 - Posters (you can barely see my Dark Knight poster :\), male actors, pictures of friends and family, my name written over and over, and some more random stuff.
View from the end of my bed. Two comforters and tons of blankets because this dorm is always so freakin' cold.
My pillows, some blankets, my Blackberry charging. Pickles the Frog pillow from Sanrio :)
Underneath my bed - storage. Pink crate (next picture), magazine container, junk/random stuff container, old school stuff container. The two tan boxes contain my nail polishes (left) and medicine/medical stuff (right).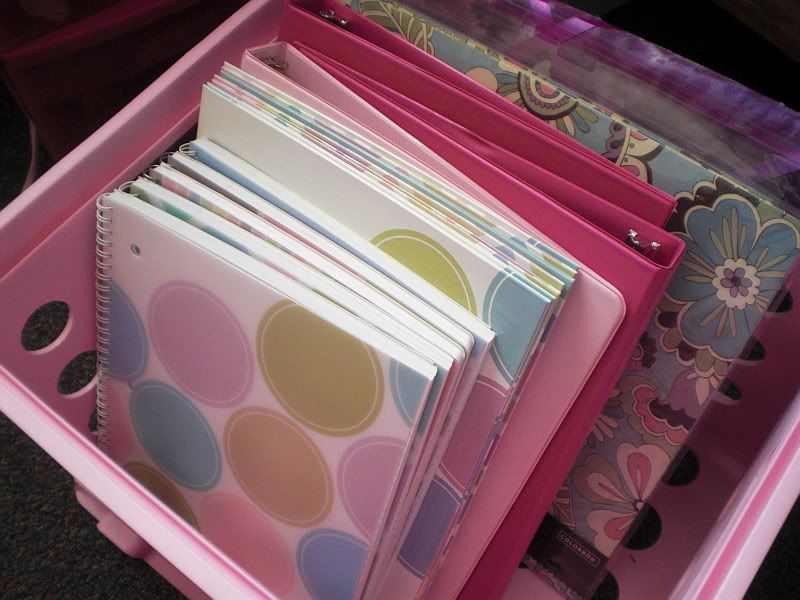 What's in the pink crate: notebooks, folders, binders, scrapbook paper, and a purple board-ish thingy my friend made me with my name!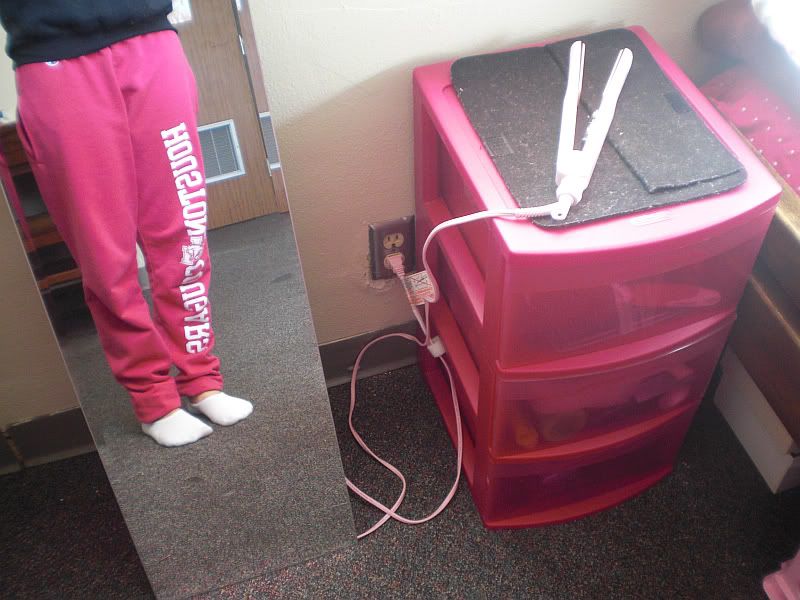 My beauty/getting ready station, haha. Top drawer - hair supplies, middle drawer - tons of different products, bottom drawer - Victoria's Secret stuff :)
My Victoria's Secret body sprays, body creams, and lotions! I love buying these.
On my window sill - WALL-E and EVE (from my sister and her boyfriend for my birthday), and Lightning McQueen and Mater (from an ex-boyfriend for an anniversary, haha).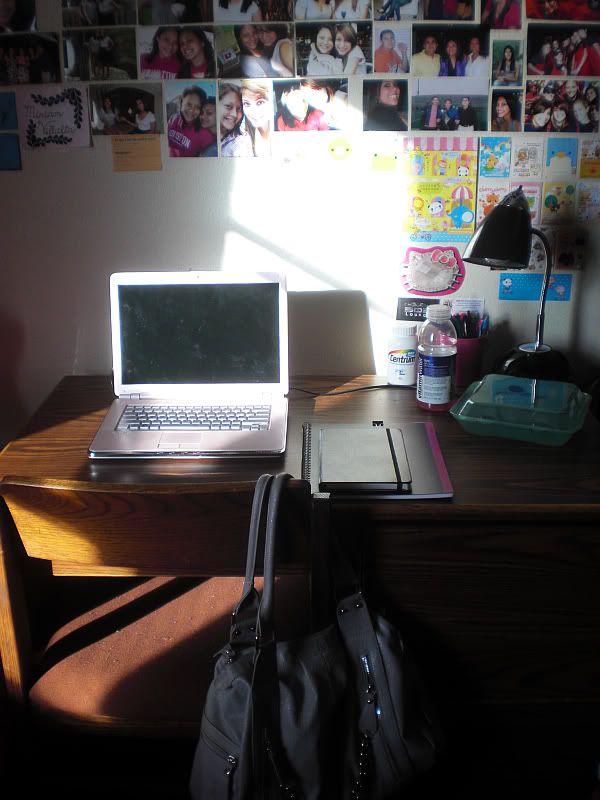 View of my desk! My pink Sony VAIO laptop which I absolutely adore (his name is Megatron, lmao).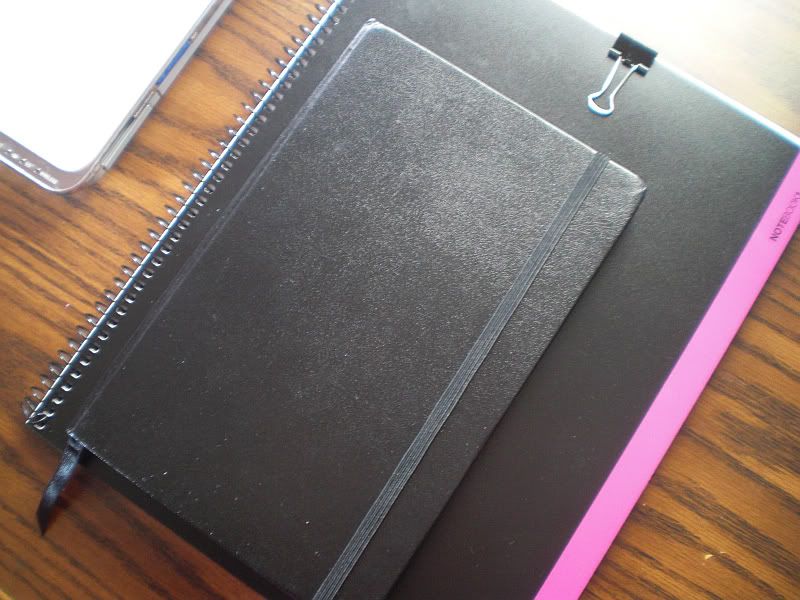 A notebook and my planner. I take these to class every day.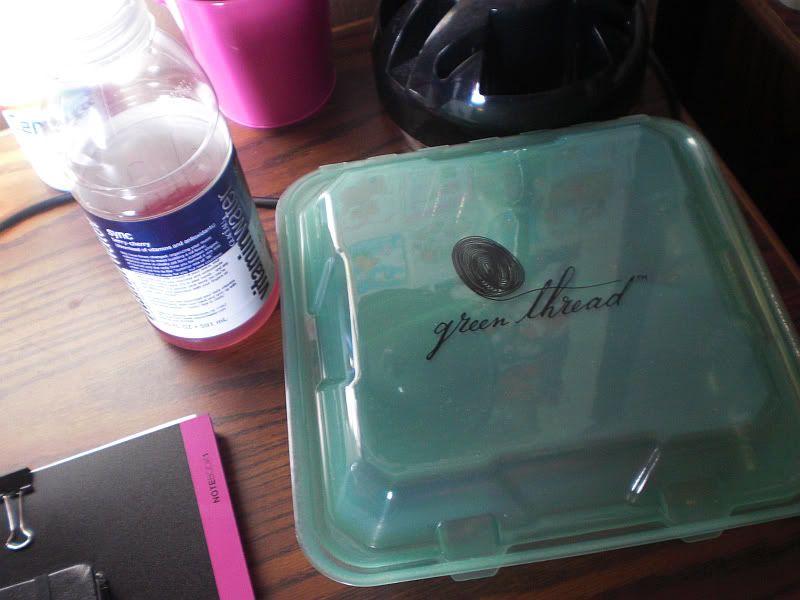 Food! My university is going green and now we have re-usable take-out boxes instead of the disposable ones. FAVORITE VITAMIN WATER EVERRR.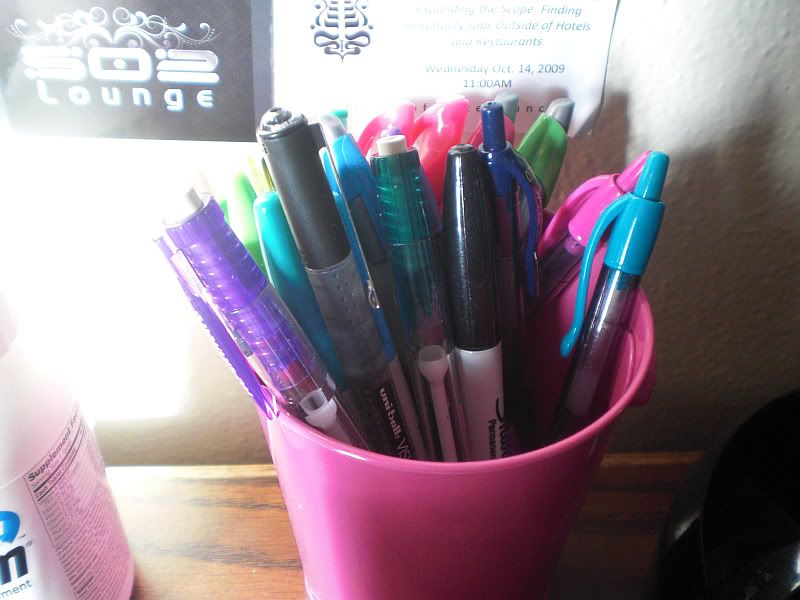 Pink little container from Target with my most used pens, pencils, and some Sharpies and hi-lighters.
Not for these pictures, but I usually keep my textbooks behind my laptop. I'm a hotel and restaurant management major! Fun stuff :)
My refrigerator and microwave. They're sitting on the drawers I used to store my dry food. My refrigerator only contains drinks! I forgot to take a picture of the inside :(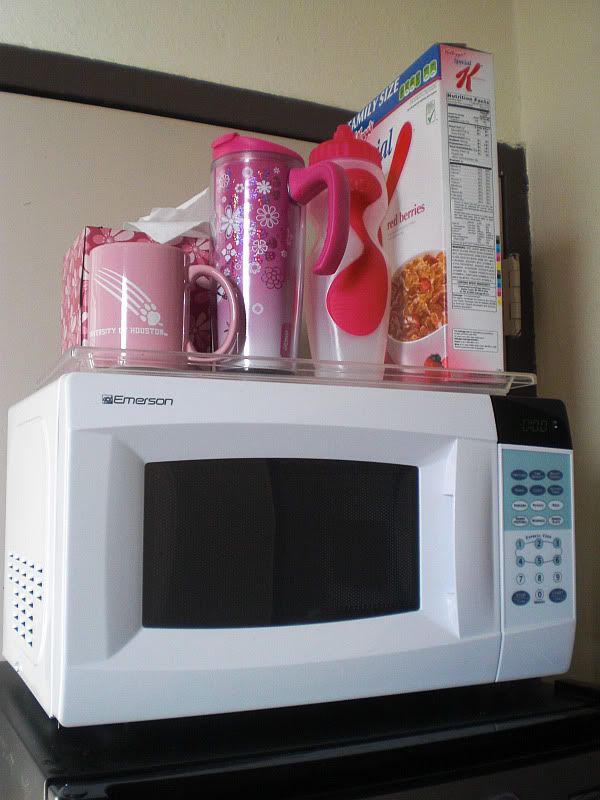 My microwave and what's on top.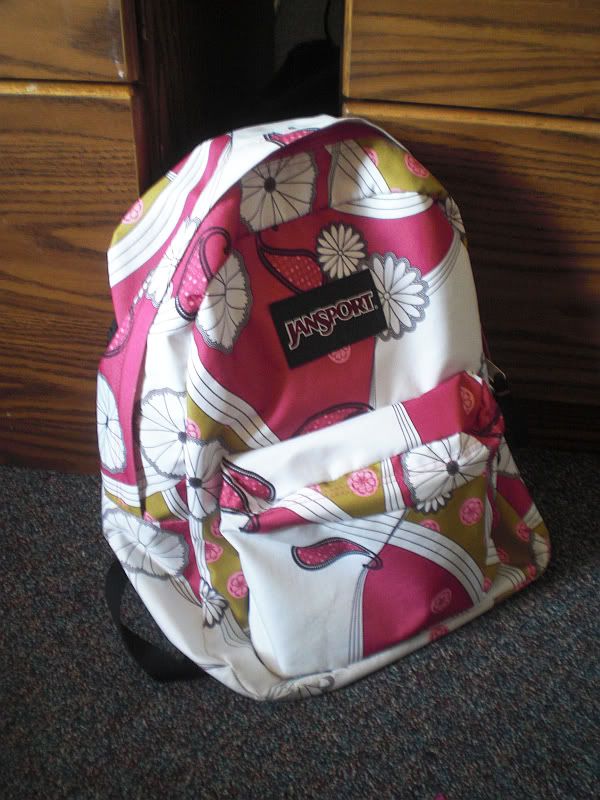 Backpack!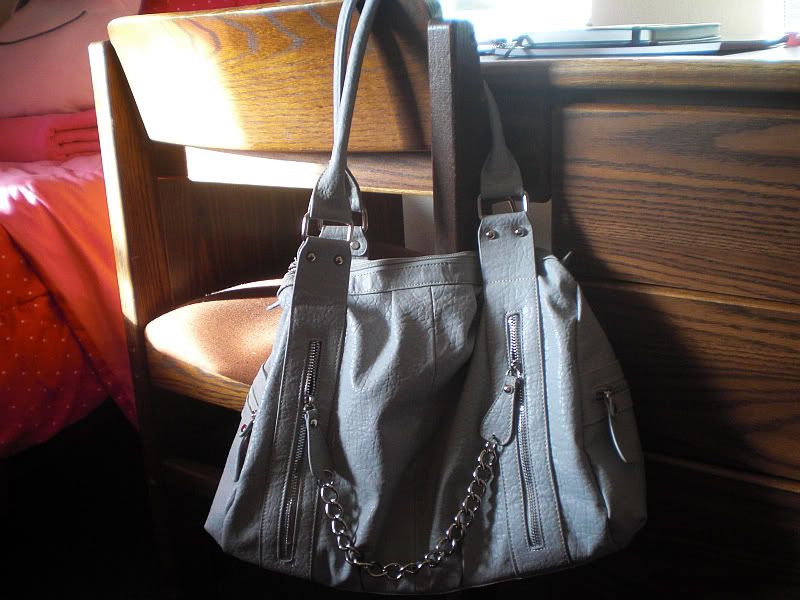 The purse I'm currently using.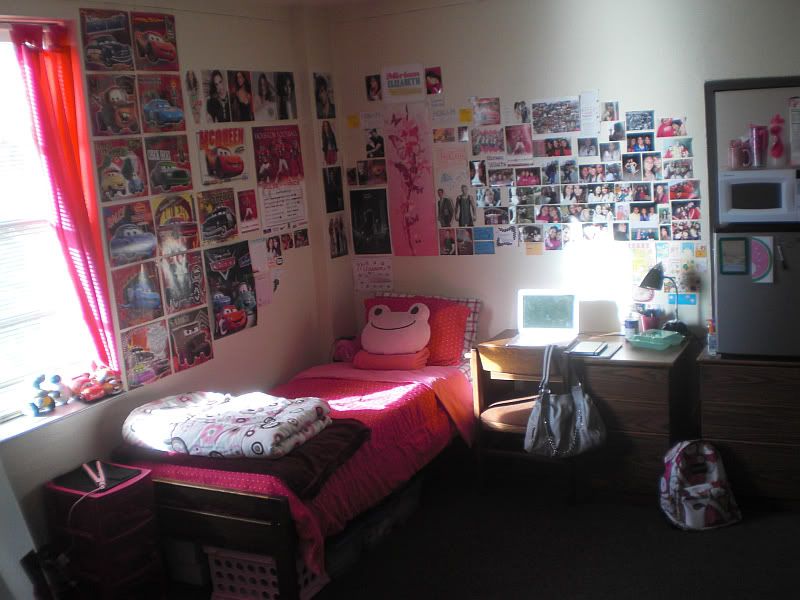 [Almost] complete view of my room!
Enjoy :)