Hey, I posted a few weeks ago, which included pictures of a bare apartment I was in the process of moving into... which can be found
here
I had a wisdom tooth cut out a few days after moving in, so I haven't felt too up to decorating, or even unpacking for that matter, but I have managed to make a little progress in the living room, and i wanted to share it with you, as well as get some advice on some things...
My new furniture came on July 1st. I really love my new couch and coffee table, it's the first time I have had NEW furniture since I've been living on my own the past 5 years... even if I have to spend the next 18 months paying it off. One thing I didn't expect, was the space it would take up! I guess i over estimated the size of my living room.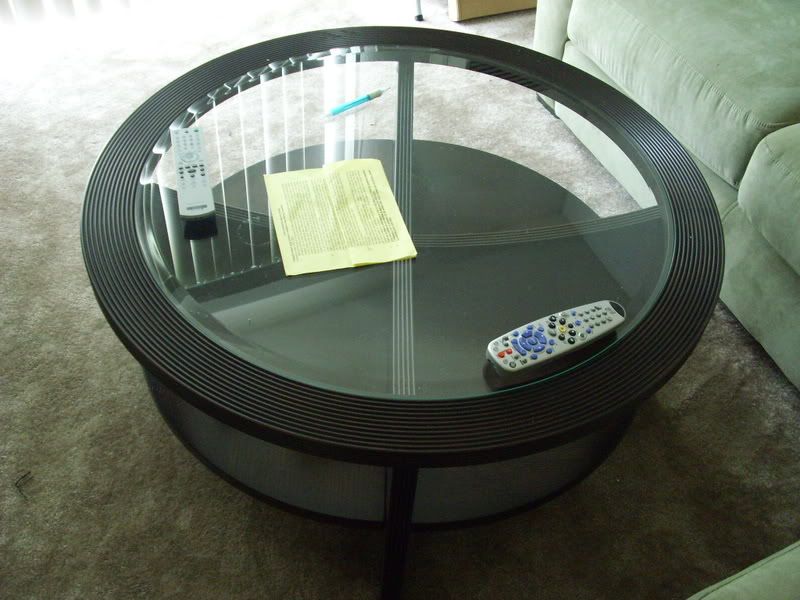 Coffee Table
Couch
close up
i decided to switch the couch around a little bit, I think it opens up the space a little better this way. What do you think?
My mom came across these wall hangings, which I love! It was hard finding a paint color that I liked that would also be approved by the Landlord, so I needed this alternative.... But I am on a MAJOR budget now, because I emptied out my savings for a new laptop. So I need to find cheap ways to decorate from now on!
Close up
Another view of the living room....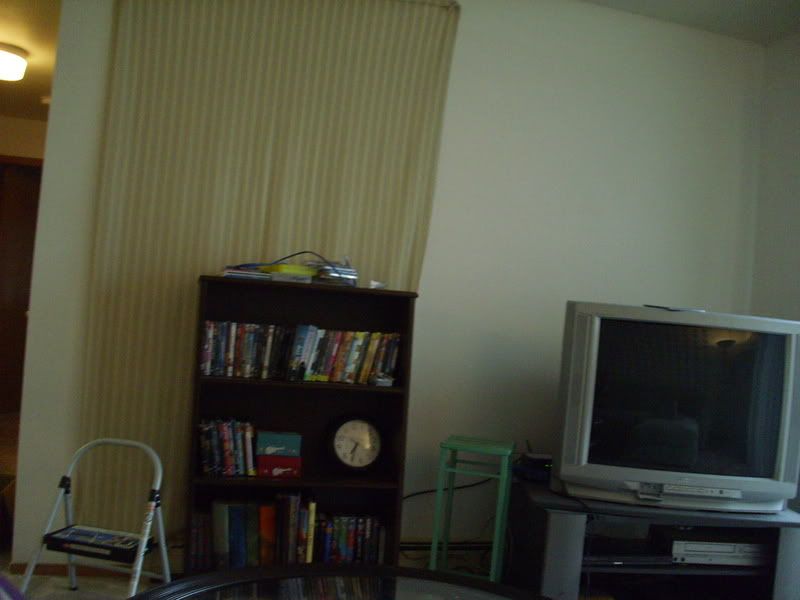 Still working on everything... but i found some really cheap fabric that I am going to hang on the opposite wall. I just slapped this piece up to see what it would look like... I only kind of like it. It gives the room more color, but I think i want something that pops a little more. I am up for suggestions on colors!!!
close up of fabric... it only cost me $6 to cover this wall... so I figured a few months from now, when I get sick of this (oh, and I will)... then it'd be something that is easy to replace!
Now, I am in need of some suggestions....
I have this antique dresser, which I adore! (in my bedroom)... the problem is... I can't find bedding that doesn't clash! (and that I like)... I just upgraded from a twin to a Queen... and unfortunately the bedding I had for my twin matched this perfectly. I am looking for something age appropriate... (I'm 23). The only bedding I found close to something I'd like, is
this
... which looks like it might match, but I've seen it in the store, and it just seems like it wouldn't. So, I guess my question is, what are some good places to get bedding, besides the basic places (target, walmart, kohls, jcpenny)... or what colors do you think would match? If I get desperate I may just end up going with something that is all brown, but I would like to have something more colorful!!!
Thanks in advance!