I have this small room (with shared livingroom/kitchen/bathroom etc) in Amsterdam of only 12 m² (= 129.166 ft²). When I picked out my wallpaper 3 years ago I was obviously suffering from a brainfreeze, and was stuck with my (flowery) choices up until this very day. My room was all empty back then, and it seemed like a cute idea (wrong), but now it's super full and I just need to change it. Before: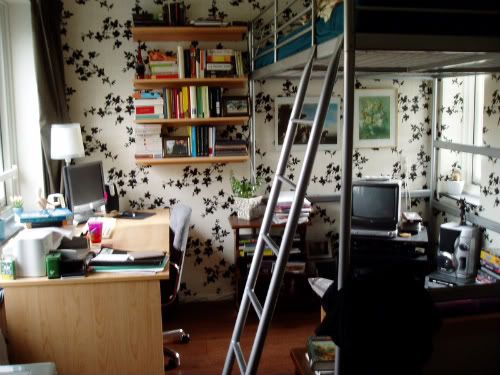 O_O Possible after: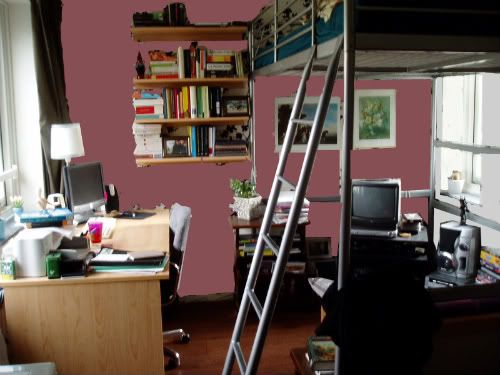 This is the layout of my room: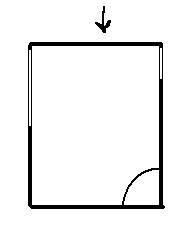 Every wall except the one with the arrow'd be white. My mom says I should just paint everything creamy white. I disagree because I like a little color in my room, but I'm not sure what to do because I made a mistake about this before... Let me know what you think!