I want to re arrange my living room/dining room area. Its all one big room so it makes things really boring.
this is what I have to work with...its boring..VERY boring.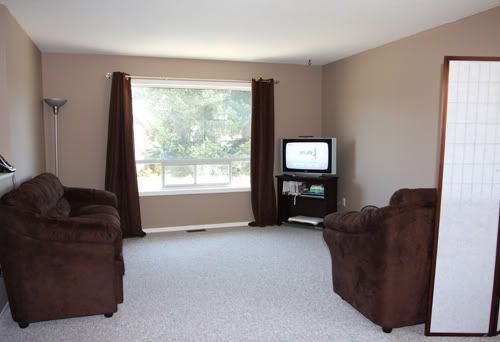 this is when we moved in before I'd put any pictures up or anything but its not any more exciting with a few pictures of my kid up,
my ugly coffee table that came free with the couch I'm going to buy a new one that matches my wood.
I also have a book shelf that I don't have a picture of..its nothing fancy its the same wood as the tv stand/room divider and it has books on it.
the pictures are all in frames like that
the dining room looks like this: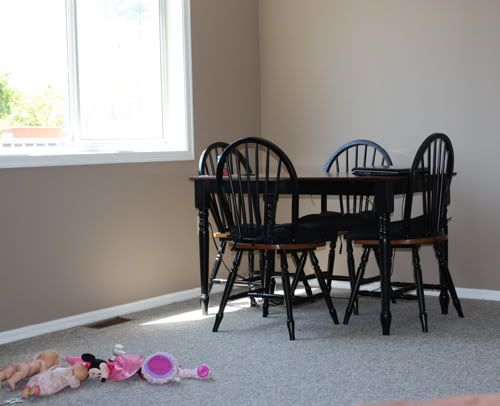 I hate that table with a passion but it was a gift
with these pictures:
I love the pictures because theyre my kid and I took them but I'm bored with the way they are laid out and I'd love to change it up and maybe get some art or something. the only thing that really complicates re arranging is the fact that my kitchen is off the room and there is no door just a hole in the wall. My kitchen is the ugliest thing in the entire world: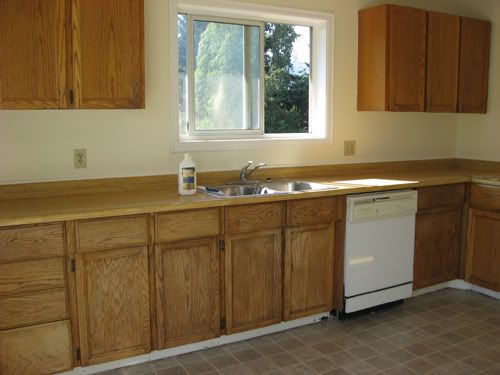 The kitchen is my main project I've been pricing/looking at new counter tops and I think I'm going to keep the cabinets but paint them & add some knobs to make them a bit more modern.
so yeah...what do you think I could do to make it less boring?
I need to be finished by June 18th. I'm getting married on June 20th and family/friends start arriving on the 18th.
Also preferably smaller budget since I'm also paying for a wedding and the kitchen reno is my top priority because that shit is HIDEOUS.
We got this house in july and only just now started thinking about fixing it up.