Hello all, my name is Victoria i'm 18 currently living with parents, in Paris Fr, so i hope you enjoy my room. I actually posted pictures of
my room
about 3 yrs ago(i know it's been a while), when i was living in L.A. but im moved back to Paris since. Anyways, enjoy my room, and feel free to add me if ya want.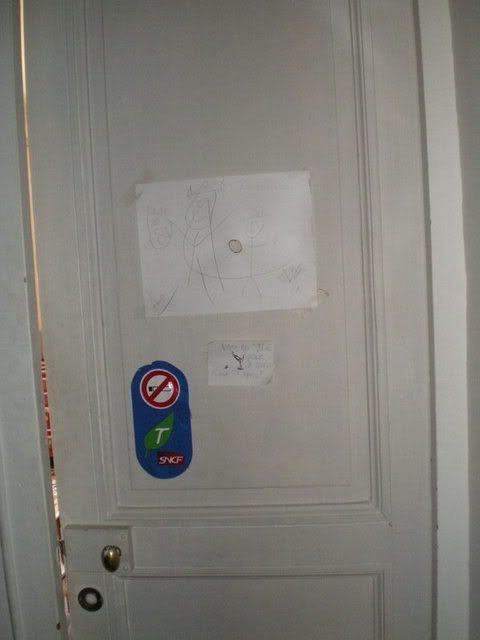 Ok, so this is my door, yeah i know not very interesting.
This is what you see when you open the door, Jones soda bottles and *ahum* beer.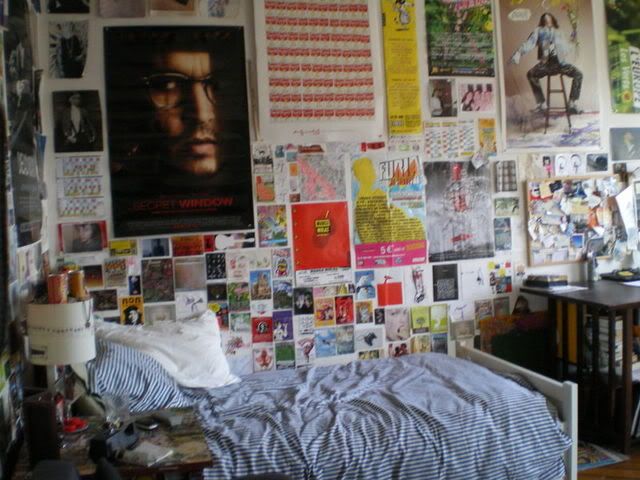 when you looks on the left, you see my bed, with yes, a million things on the wall.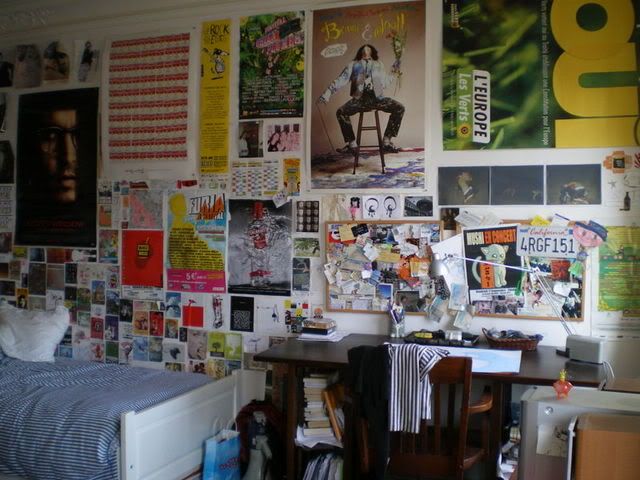 next to that is my desk, that i actually almost never use, with angain a million posters, and two pin boards.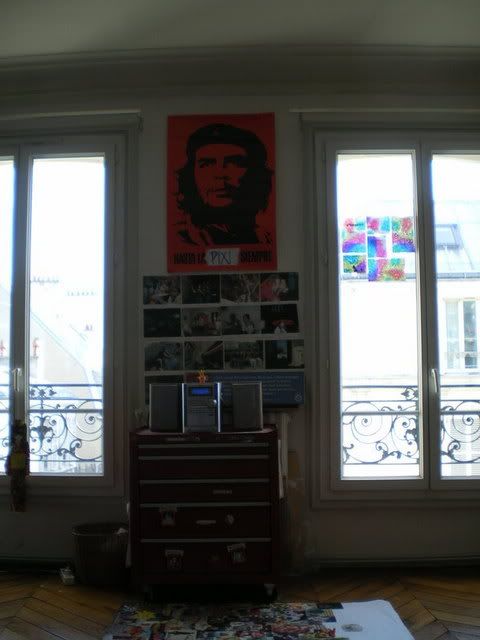 My two windows, my stereo and che poster, and you are maybe wondering why the f*ck is there written hasta la *pixy* siempre, well its simply because there is usually written hasta la *victoria* siempre and since my name is Victoria but everyone just calls me pixy, one of them changed it to pixy, *cough cough* because they were high and stupid *cough cough*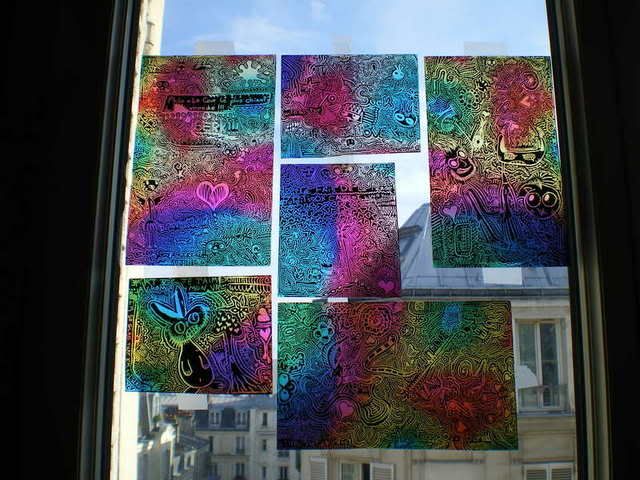 closeup of one of my windows, were i scotched some weirdo drawings that i made, it's actually black paper that you scratch, and under you have colors, (hope that made sense).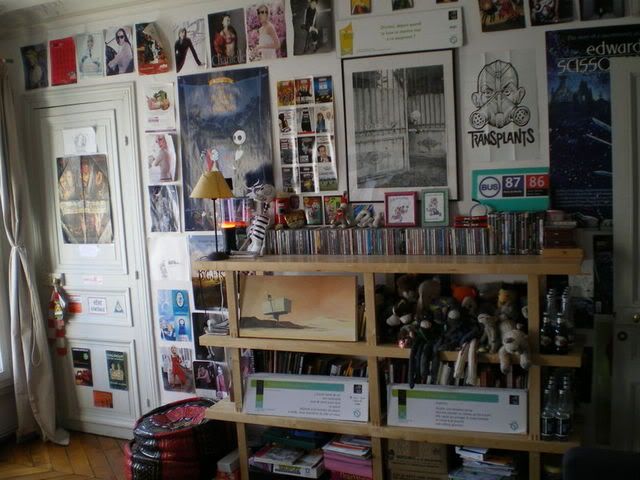 Here you can see my other door, and my shelf, with poems stolen from the metro books and junk, and my stuffed animals.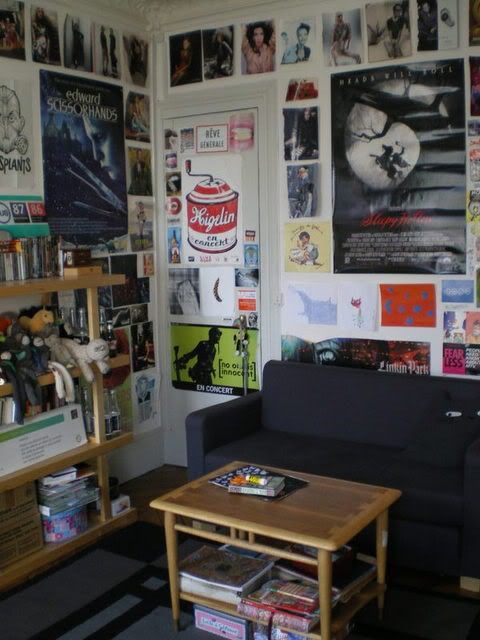 Here you can see my couch and table, and my funky rug, and my other door with again posters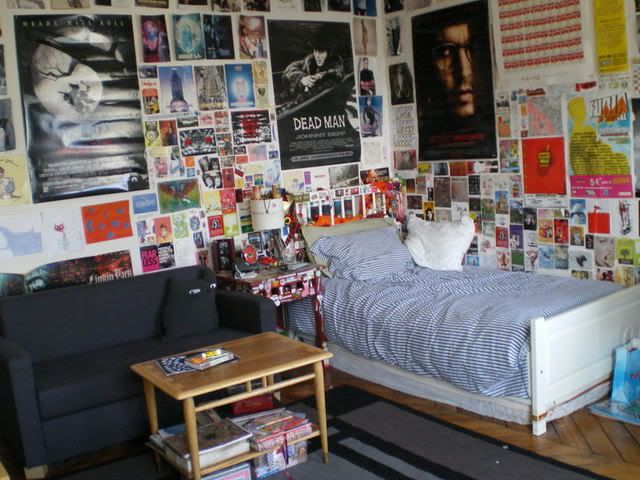 An overall view of
my room
(obsessed with Johnny Depp much?)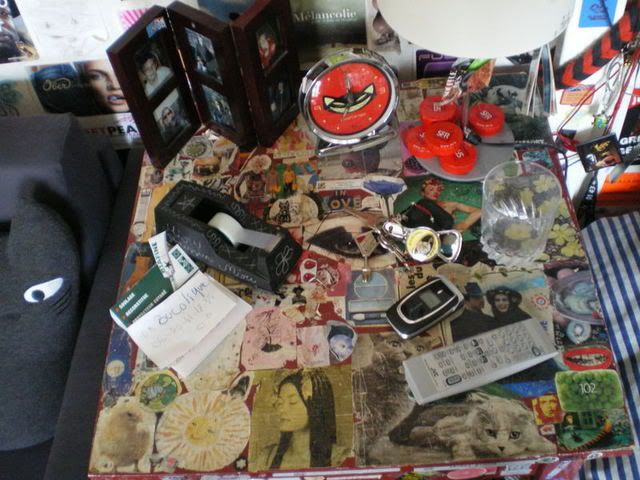 Here's a closeup of my table, which i *slightly* modified.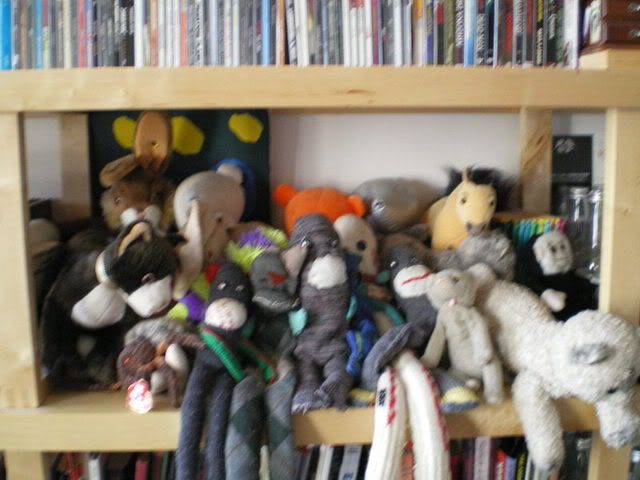 Picture of the stuffed animals, with the sock monkeys i made with love ♥.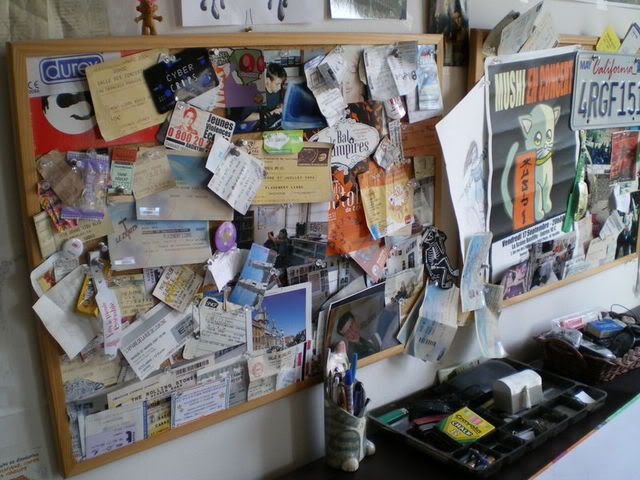 And my pin board, with our old California licence plate. Hope you enjoyed!