Most of my plants are happy, but I have three that are not. I'm a fairly new gardener, so I thought maybe some of you wise people could tell me what I'm doing wrong. (There are pictures behind the cuts.) I live in Zone 6, although we've been having very hot 80-90 degree days lately with not much rain aside from the occasional thunderstorm.
1.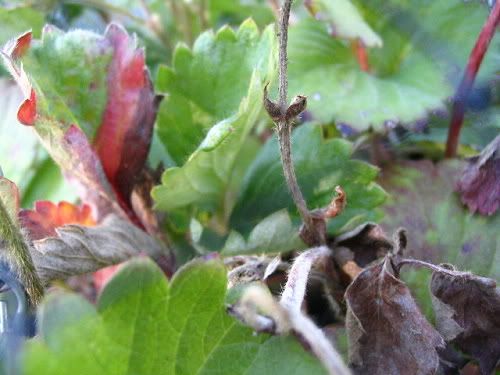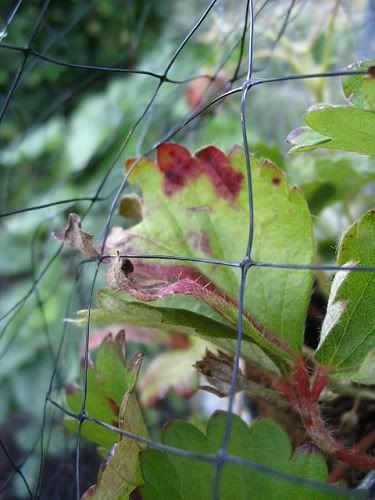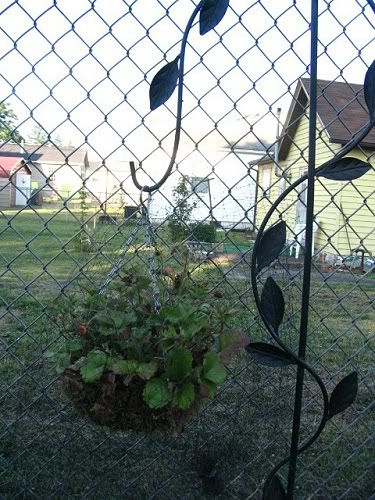 The leaves are turning red and even starting to turn brown in some areas. It has produced a few strawberries that I've picked and eaten. They were sweet and delicious, even though they were verrrry small. The berries it produces are tiny, and oftentimes have gashes in them. Some of the berries come out shriveled-looking from the beginning and aren't edible. It lives in a hanging basket in full sun and gets watered daily, usually in the afternoon/evening.
2.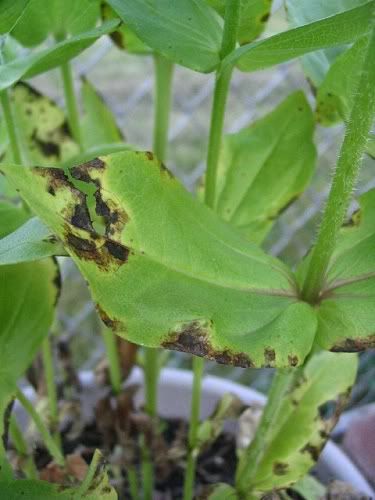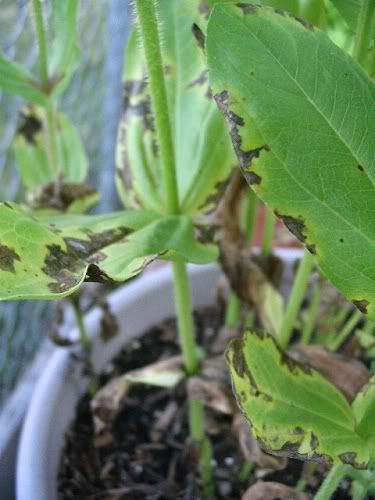 My Zinnia is blooming and acting healthy in all other respects other than that it has black spots all over it. The leaves are riddled with black splotches that even go up to the blooms a little. Some of the leaves toward the bottom of the plant are even turning brown and shriveling up. It lives in a pot in full sun and gets watered generously every day in the afternoon/evening.
3.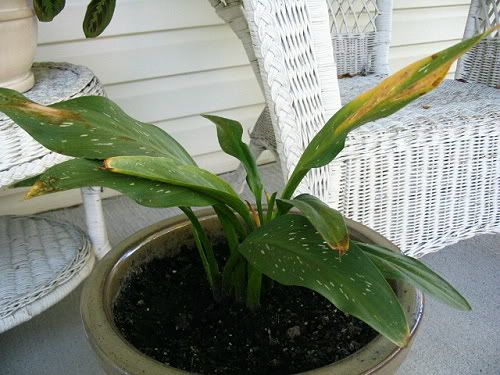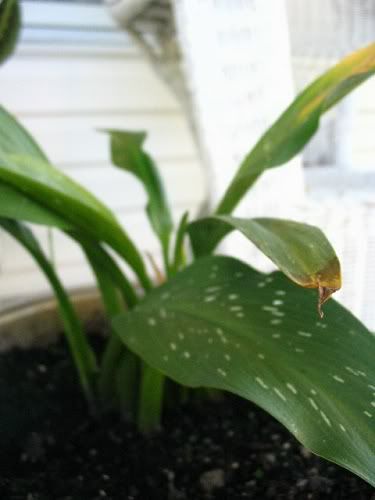 My Calla Lily was blooming when we bought it right after Easter. When the blooms eventually turned in and died, we cut them off at the base to give the plant more energy. There were no care instructions on the plant, but the blooms were white and transitioned into a pink center. We kept it on the porch until it started to look less healthy. We figured it needed more sun and moved it to the patio. It still continued to go downhill, and we've recently moved it back to the porch. We have given it more water and less water without much response one way or the other. The plant was tall and healthy when I bought it, but now the leaves are drooping and have recently started to turn yellow and brown. It lives in a large, deep pot. --- Does anyone have any advice? It would be greatly appreciated, and I thank you in advance. I want happy plants! ^_^