First off, I don't bother with taking off the suckers, and they are unless stated otherwise planted in half buried buckets with the bottom cut off. To give each plant a little private raised bed with nice compost and to make watering more effective. It's a method I find works well enough for tomatoes. We had a cold and windy start of the summer here in the UK.

If we do them in order. Totem - one of those patio bush-tomatoes that does well in pots, so this one did get a normal pot and lives with the courgettes on the patio. So far so good, it's small as may be expected from a patio tomato, but it's doing well on the fruiting. I could see us do more of these another year, there's always room for another pot.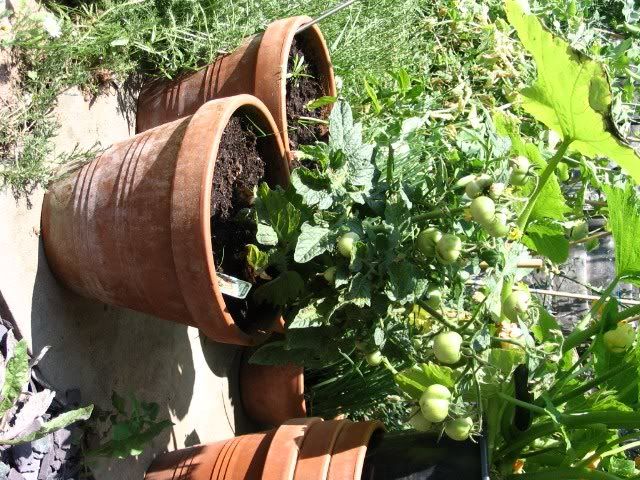 Gardener's delight - This one I'm not so impressed by. It didn't seem to cope well with the weather we've had earlier this summer and most of the flowers have just fallen off without forming any fruits. It does seem to have recovered and is bolting with new flowers and foiliage, by now it's the largest plant - there's just very few tomatoes on it. I think possibly we'll see lots of green tomatoes off this one come the end of the season when it's chutney time.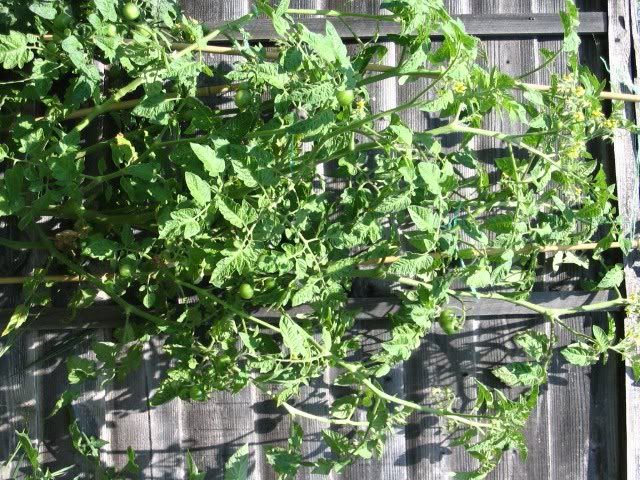 Marmande - beef tomato with funny wrinkled fruits. This one too suffered a bit by the cold, windy start of the season. But unlike GD, it set fruit alright - it was just the leaves curling up. This is the one that I spotted the first fruit on a few weeks back. And while there might only be a moderate amount of fruit at the moment, they make up for it in size.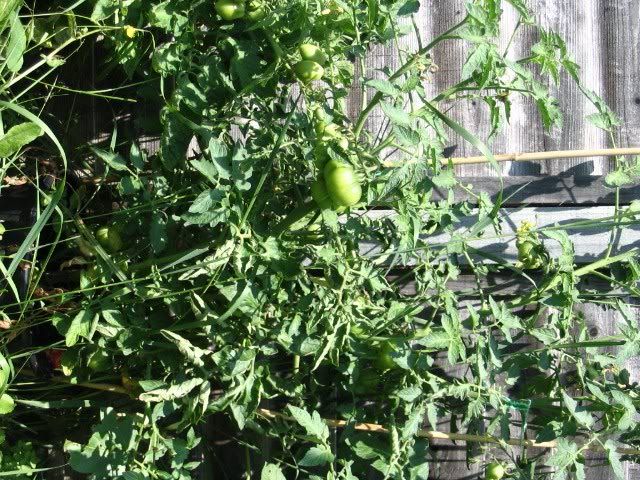 Plum - our only full sized bush tomato. Lots and lots of fruit on this one, showing lots of promise. I'm kind of unused to the bush tomatoes, they grow weird. Short very dense plant. In all if tastewise etc. it measures up, I think I could well go for this one again.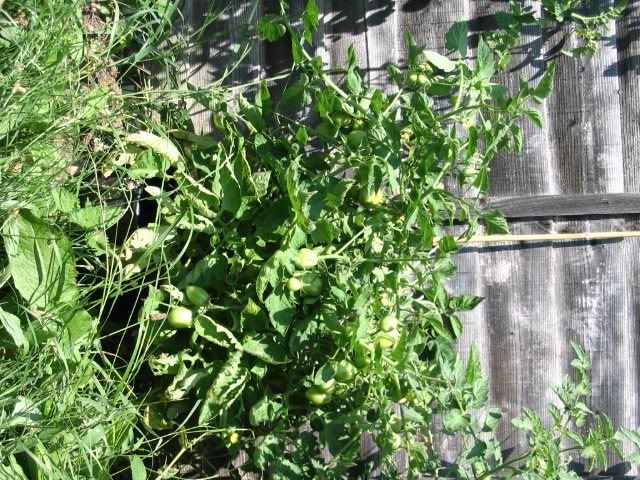 Alisa Craig - Just normal tomato, it's doing what I expect from it. Plenty of fruit, seemed to cope OK with the cold earlier, and it's still growing. Not much to say about it really, it seem to do just what it says on the tin.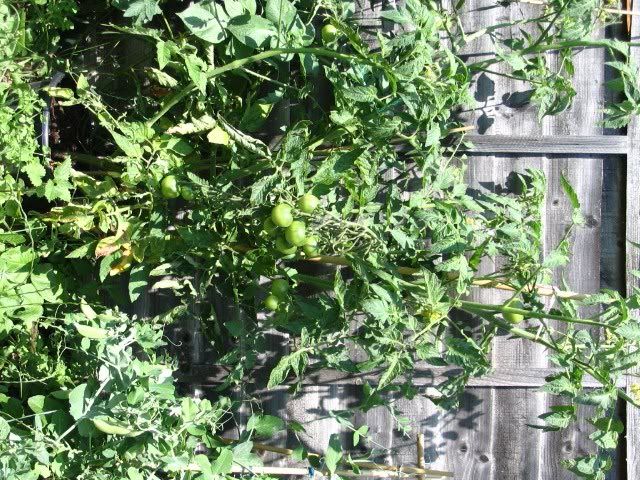 Money Maker - An other just normal tomato that seem to do what it says on the tin without any fuss, but less heavily cropping as Alisa Craig, although it's not far behind.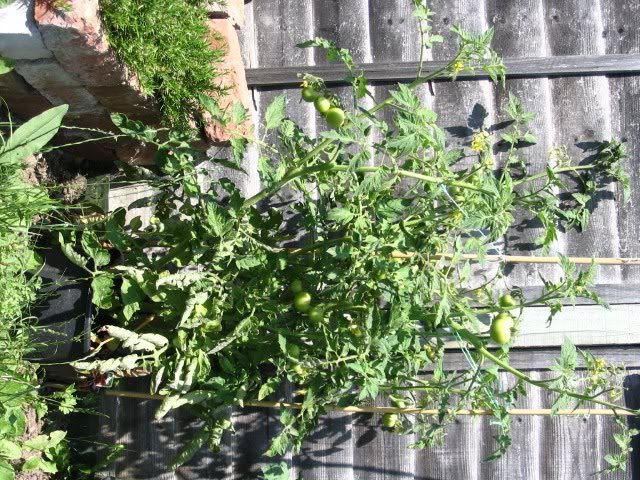 Pixie - another patio plant that got to live with the big boys. Cherry tomatoes. It's tiny, the majority of fruits are about pea to grape -sized but there's lots of them. Probably should have put it in a pot on the patio instead it's getting a bit cramped in by the larger ones.