It's been a long time since I gardened, and I could have sworn the sign of slugs and snails were usually fairly small holes. Well, look what I found when I came home from work today. My collard greens, which I planted just yesterday, all chewed up. I've thoroughly Sluggo'd my garden, and put beer bait out... So far, no slugs have drowned themselves. Can anyone help me verify whether it's slugs and snails I'm dealing with or some other pest? Here are the pictures of the collard greens: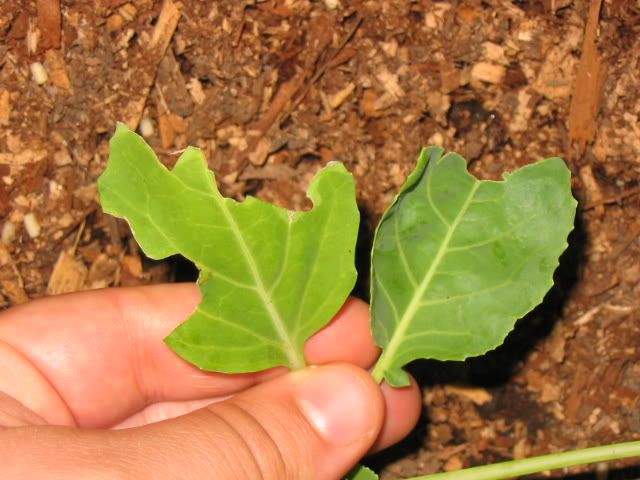 And here is the green bean plant leaf that got chomped: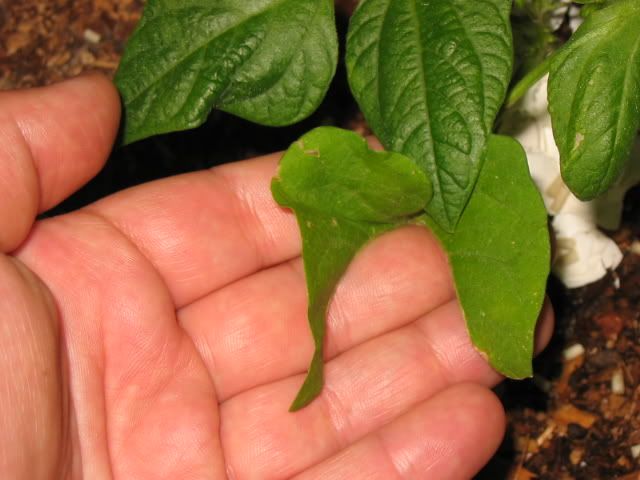 The collard green plant that's on my porch also got chewed, and I'm thinking it would be pretty darn hard for a slug to climb the stairs to my porch, but maybe I'm wrong about that. Can't think of what else it would be, since I'm in the city (Oakland, CA). Any assistance would be gratefully appreciated. EDITED TO ADD: No warping and not much in the way of discoloration or holes - Basically looks like someone came over and ripped parts of the leaves off.