So, I just got my
Baker Creek Heirloom Seed Company's 2009 catalog
, and I am once again overwhelmed by seed choices.
This is in addition to my
Burpee Catalog
, and my
Park Seed catalog
....
It's nice to get pictures of sweet juicy fruits, large hearty vegetables, and bright colorful flowers in the dead of winter. But... How on earth am I to choose?
I know my USDA zone (7a), and the wife and I are discussing what fruits and veggies we want to grow... But OMG... The variations in carrots alone are enough to blow my mind. Orange... Yellow... White...
Purple???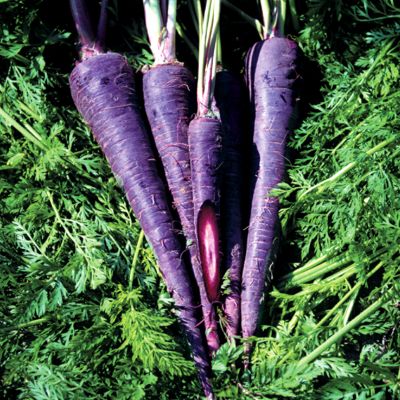 (ok.. it's a hybrid... but I've seen some heirlooms too...
)




So... My question is (yes, I actually have one)...
How do you all decide what variets to pick? Have you tried several varieties? Are you looking for the best grower? To you choose by taste? Get suggestions from neighbors? Or do you do what I seem to do...
"Eeny meeny miny mo..."
I know... how very scientific of me...