Theres this huge flower bed down one side of my house, and its got a couple of rose bushes in it, a few other things, but it was mostly weeds. Its been on my list of chores for a while now, and Today I finally decided to get down and get weeding.
Well remember I posted a while ago because I thought my frogs had been munched by a heron, and some of you guys said they're probably left the pond after mating?
Well during weeding…look who I found!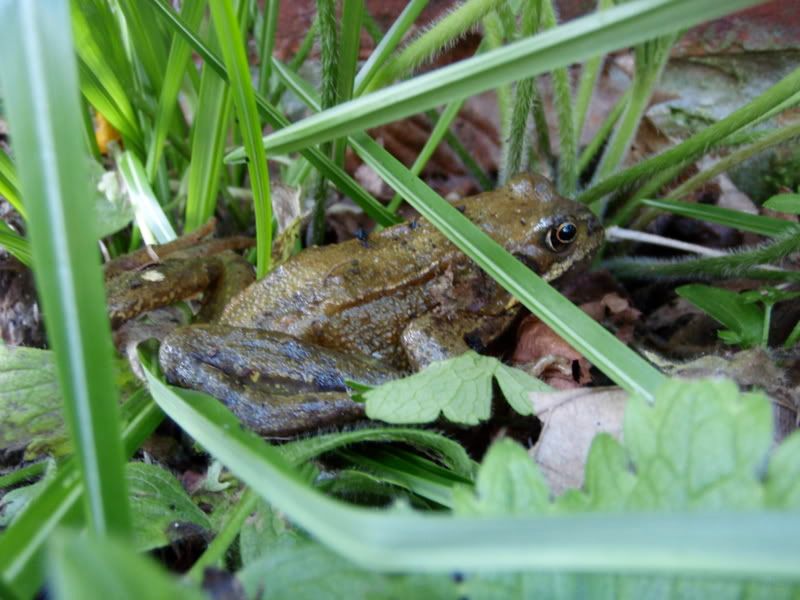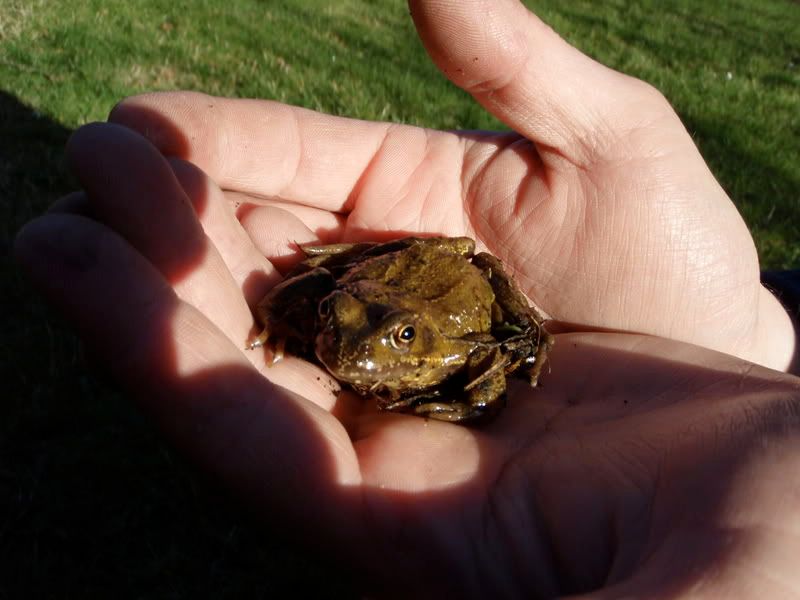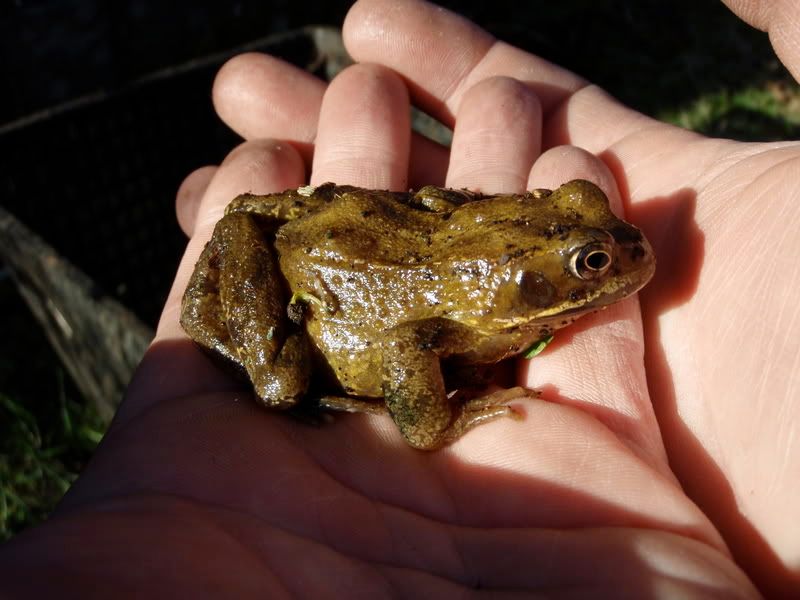 Also, here's a fatty Bullfinch who comes into my garden and sings alot :)