My indoor plants seem to have some kind of infestation that i cant figure out. Ive looked through all my
gardening
books with no luck!
Its turning my green and yellow plant red, which isnt great. It looks wrong.
So far its only seeming to be on this one plant, maybe the one sitting next to it, which are on my kitchen table, and im really hoping to not let it migrate to the rest of my houseplants, i have about 25.
So what is it, and how can i get rid of it?
I should mention its a sudden thing, it just started in the last couple of weeks since it got warm.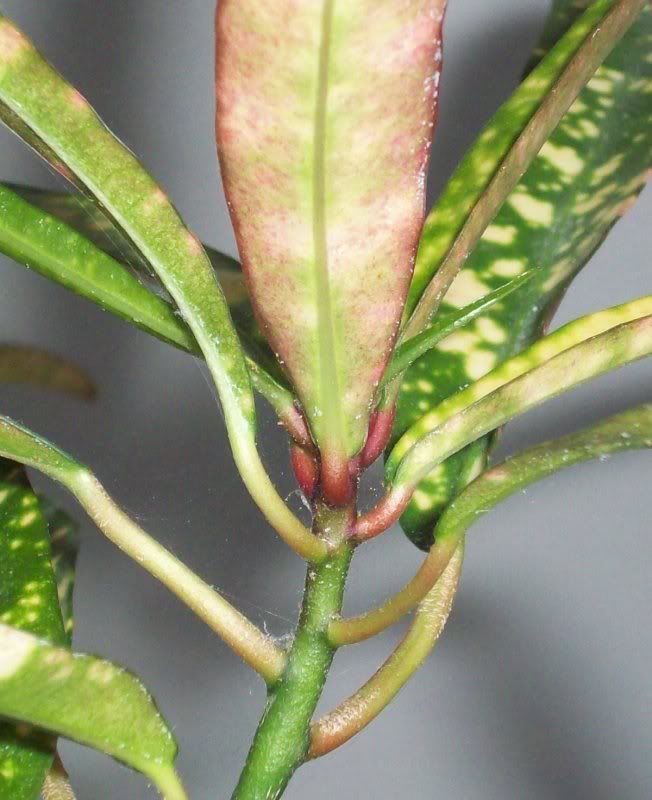 The leaf turning red and more webbing.
Ive never had anything like this before so i thought to ask here.
Thank you :D.