Here are some pics of my balcony so far. Included is a picture of Desmond (the toad), my dying(?) lettuces and a surprise! Forgive the awful quality. My camera's battery is dead so all I had to rely on was my cell phone.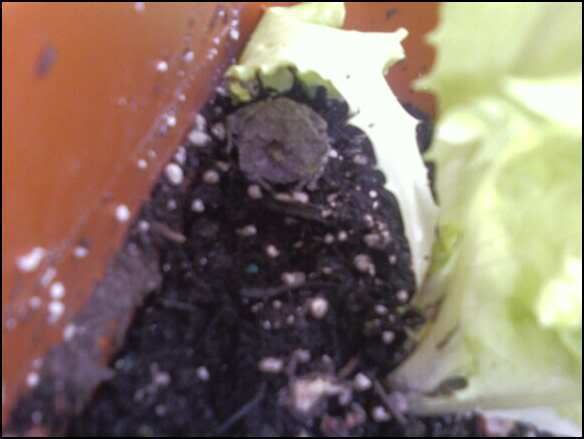 It's a Desmond! My toad! I was a little worried how he was getting anything to eat, but in moving the planter with the lettuces, I saw a centipede skitter away. So I guess if Desmond wants to eat those I have NO complaints.
My ailing lettuces. They were flooded with 2-3 days of rain and a container with no drainage holes. The container has holes now. 2/4 lettuces so far are still alive... we'll see if they cling on. Two lettuces died before them. :(
And a surprise! One of the jalepenos has sprouted!!! After buying 2-3 jalepeno plants at a local nursery, I'm apparently going to have 4 now! Yes, we love spicy things here.