A little over two weeks ago we had more than a foot of snow. Today-- crocuses!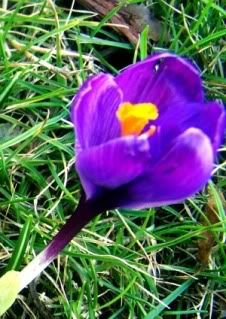 I've got yellow and white ones too. Also making an appearance-- daffodils, tulips, and hyacinth greenery. Also making me very happy-- the moved hydrangeas are all sporting tiny green sprouts on their bare, brown arms. Survivors of the long, cold winter. The potted columbine.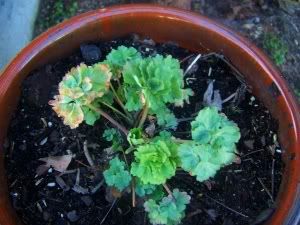 He's one of the only survivors of my disastrous first year seed starting experiment and spent the winter outside being neglected and snow covered. Allavasuddenly, he's got all those balls of leaves popping out. I wonder if he'll flower this year. A surprising survivor An over wintered lettuce: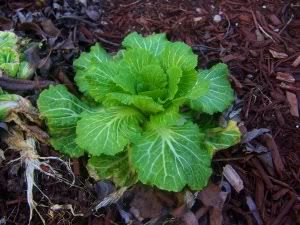 I planted seeds at the very end of summer and got a few saladbowlfuls in the fall. But this guy-- I dunno how he did it! There's another one that looks much worse for wear. Also surviving in that bed: smaller spinach plant. What I don't know about
gardening
could fill a whole library worth of books. Last spring I planted some flowering Bleeding Hearts under some mulberries in the back. I know that they are perennials and I expected them to do like the hydrangeas-- leave behind some brown sticks. They didn't. They just disappeared. The very wet season last year caused a munching bug invasion in my shade garden and I thought the bugs ate them and they were gone. But this is growing where the Bleeding Heart stood: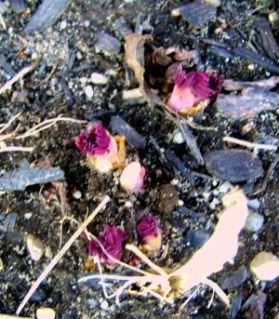 You can see the gnawed old branch next to these sprouts. These are Bleeding Heart sprouts, right? And lastly Camry quite vocally upset that I am outside taking pictures and not inside petting him.