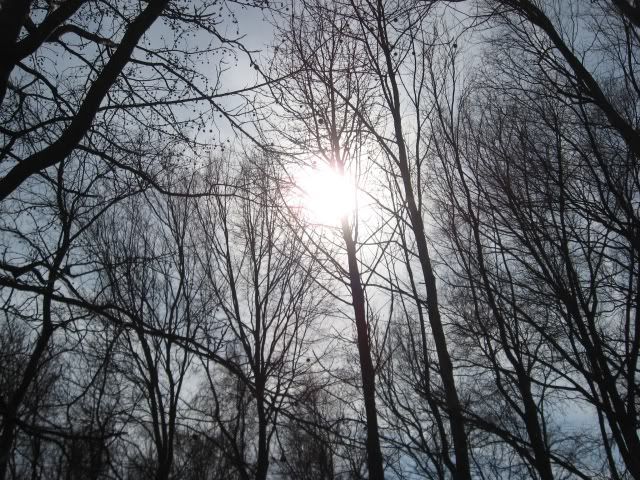 The trees have started to show little leaf buds but you can't see that here.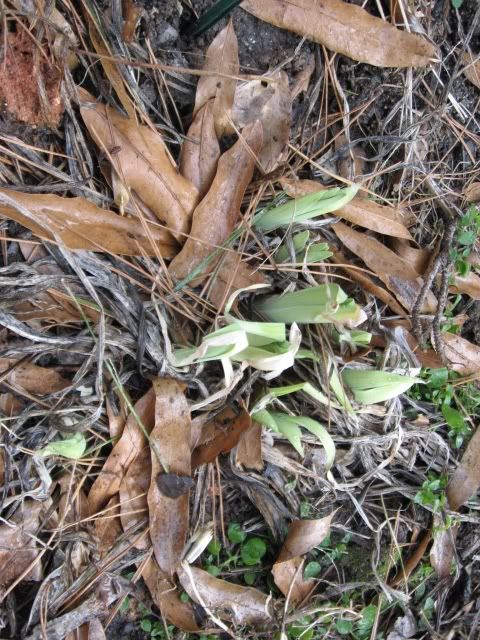 Daylilies waking up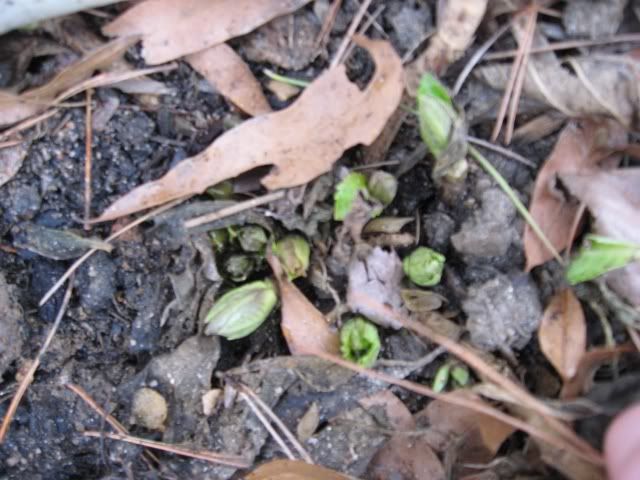 Hydrangea macrophylla has made it through the winter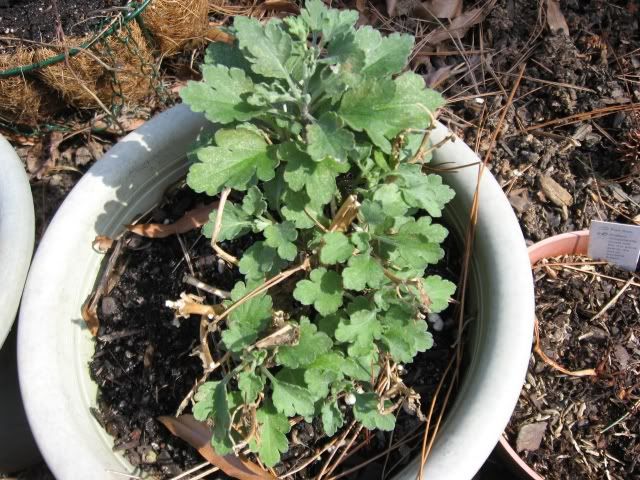 Garden mums, to be transplanted when I figure out where to put them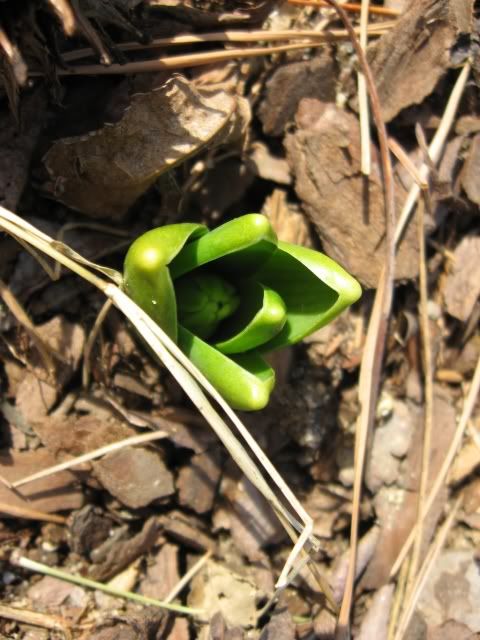 Hyacinth 'City of Haarlem'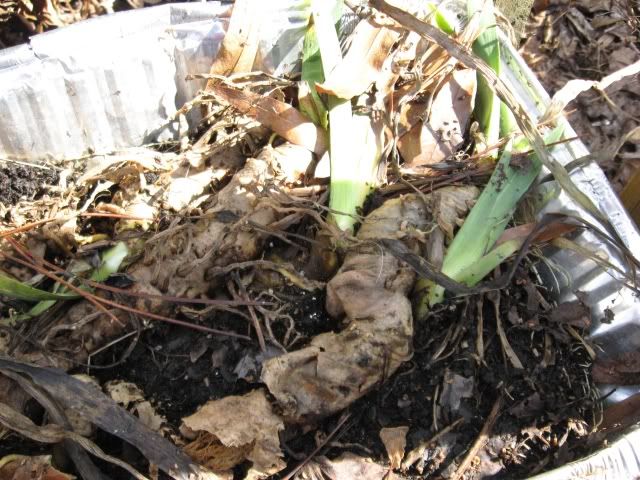 A tray of sad iris tubers but I think I can coax them back to health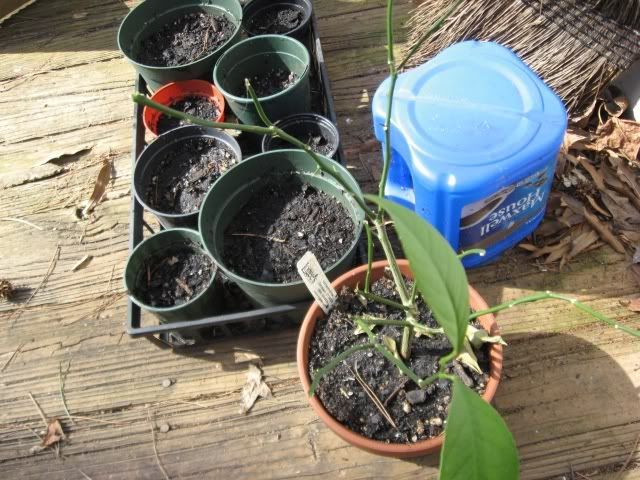 The meyer lemon had a little winter leaf drop issue. We surely had a taste of Spring this weekend. It's been cold and rainy since but I enjoyed it while I had it. I went out and - broke down the pumpkin bed - collected all those giant lumps of quartz that the utility people dug up - turned the compost - potted dahlia tubers 'Bishop's Children' - repotted ivy - moved the lemon tree outside to enjoy sunshine - almost put my hand directly on a black widow - killed a black widow - cleaned up miscellaneous debris blown out by our last storm - cut bamboo from Mariah's yard for growing supports - pruned roses - cleared the pile of weeds basically composting on the driveway - and OPENED EVERY WINDOW IN THE HOUSE The Canada geese have begun returning to the neighbourhood, we heard them out there having a grand old time this morning. I need to get peas in the ground this weekend, but my inoculant hasn't arrived and I haven't dug that new bed yet. I replaced a fuel line on Dad's tiller, but apparently it needs a second one replaced and the carburetor rebuilt, which had to wait until next weekend. I think I might just hire a tiller if it's sunny next weekend because I can't keep putting this stuff off.