this is my strawberry patch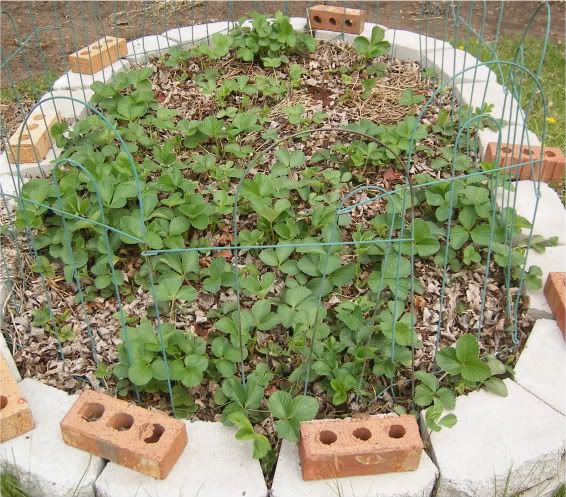 it appears we have a strawberry escape artist (and its firmly rooted!)
strawberries are otherwise looking good!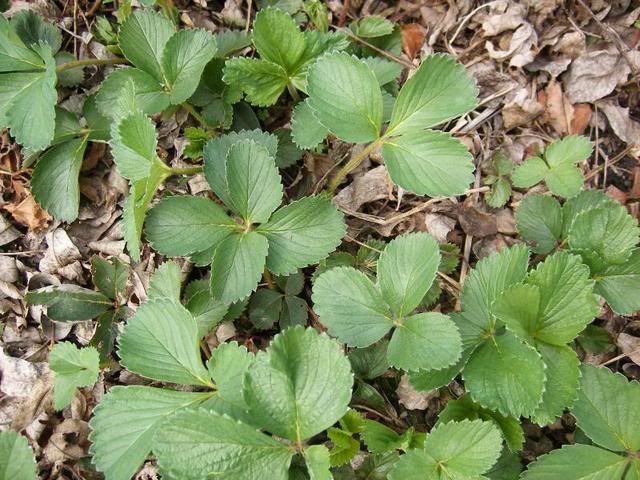 sugar snap peas and their trellis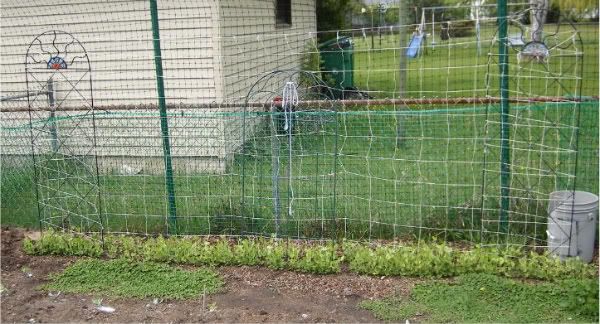 peas up close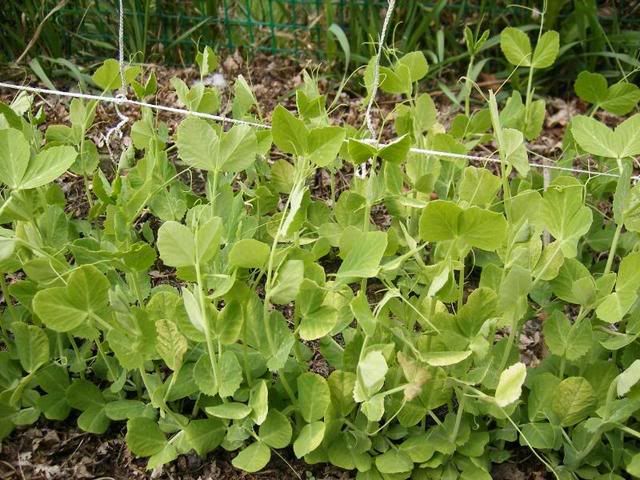 peas looking down the line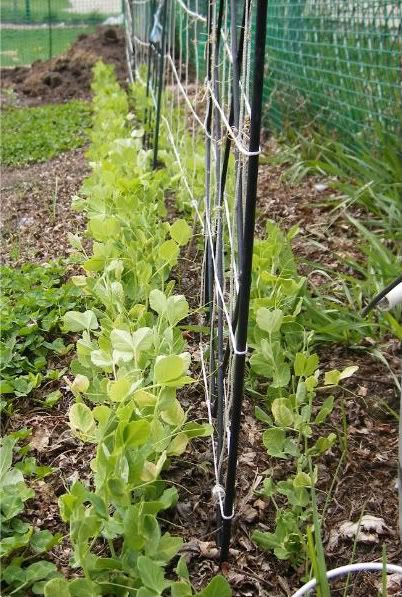 garlic is doing fabulous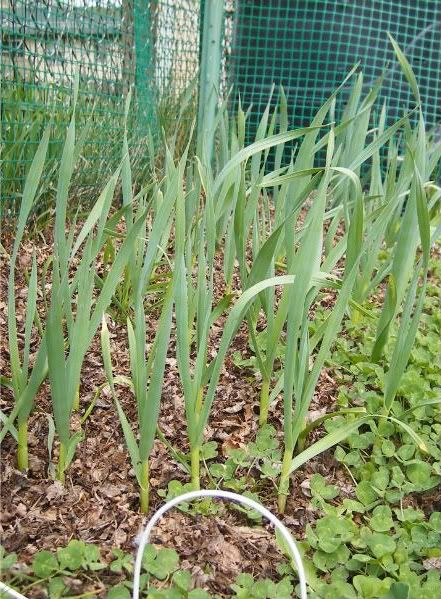 something has been eating my brussels sprouts and broccoli, so i sprinkled them with bacillus thuringienesis and they've since been left alone. at least until the next time it rains anyway.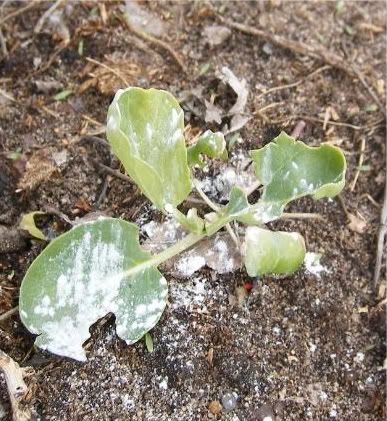 little escarole lettuce sprouts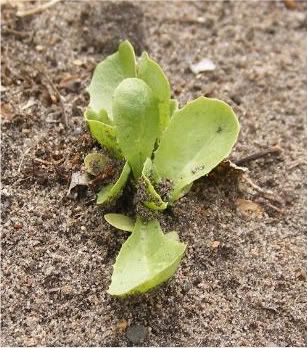 little radish sprouts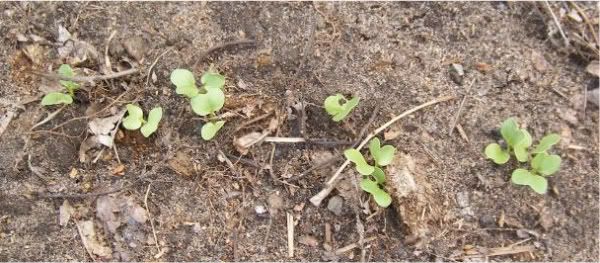 potato patch, ditch method, no sprouts yet tho.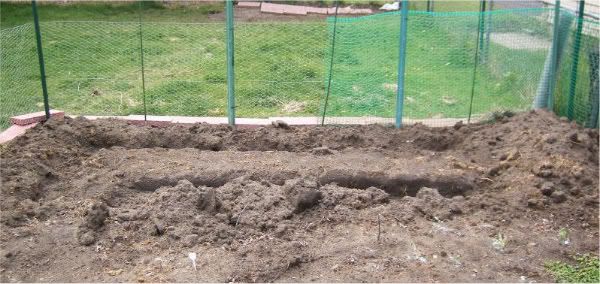 another view of the potato patch, the ditch is only about 4" deep