Hiii. I'm Conni and I'm 20 (I still can't get used to saying that age!). I am currently residing in a rented 'student' house with 2 of my closest uni friends, like many of you in this community are. :) We like to call our house 'TARDIS' because it looks small from the outside, but the rooms are all pretty massive once you go in!! I am particularly lucky, as I have one massive room, and one tiny room next to it. So effectively, I have two rooms. And I love them both! I only have nine months left in this house, and that thought makes me very sad. But this is all the more reason to show it off to everyone, I think!
ROOM #1! MY DESK AREA: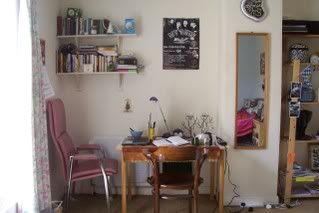 CLOSEUP (really messy at the moment as I can't be arsed taking the cups downstairs to wash up):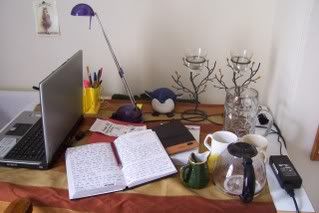 GIFT FROM MY BF. I call him 'He Ping Ping'. This is partly because I have another penguin toy called 'Ping' and partly because I had been watching a documentary about the world's smallest man, and one of them was called He Ping Ping and he was awesome.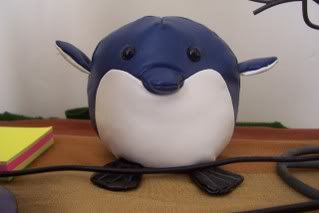 BOOKSHELVES: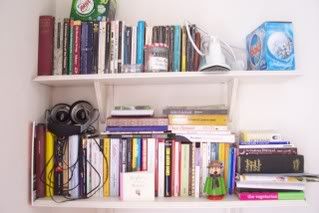 CLOSEUPS:
I devote the top shelf to second-hand theatre-related books. I LOVE going secondhand bookshopping!!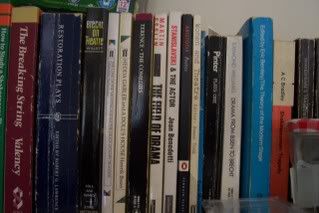 empty journals waiting in line to be used!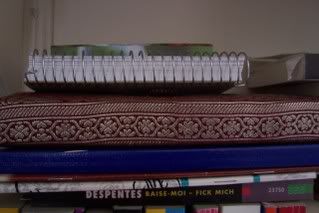 postcard from mother. :)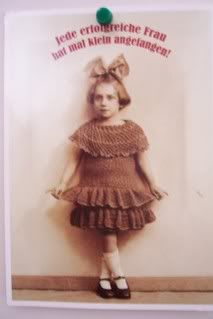 RAUCHERMANN! This little guy smokes incense cones. I love incense a little too much.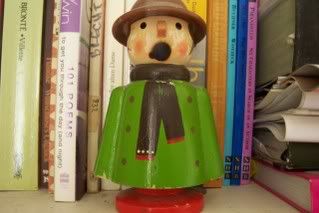 funky clock.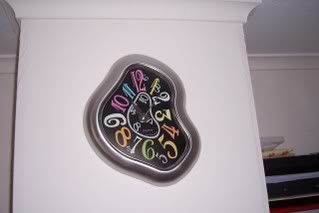 MY BED :)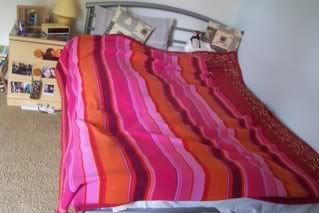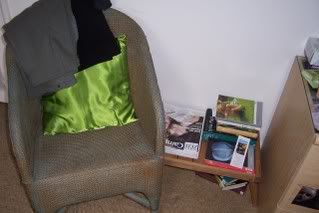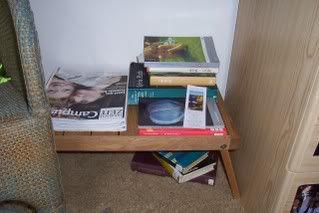 cds/dvds, another incense burner, painting i did.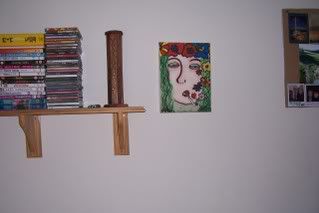 also - Mr. Gilbert, my new houseplant!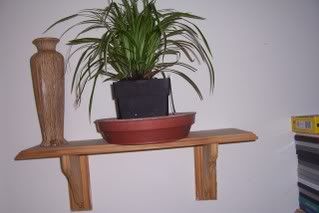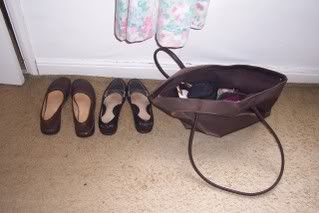 bedside table.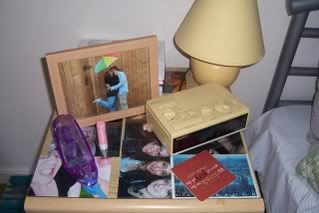 another shelf thingy. this is where i keep all of my studenty notes, as well as other things, as you can see.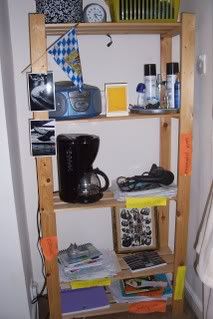 view from my window/windchime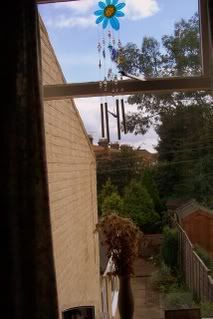 ROOM #2! This room is basically my haven. When I moved in, all it had in it were the cupboards, and it was really creepy and I didn't like it at all. :( For a while I just stuffed all of my suitcases, bags, shoes etc. in there, like a storage cupboard. But gradually I added furniture, posters, pictures, curtains, etc., and it became a cosy little hideaway. :)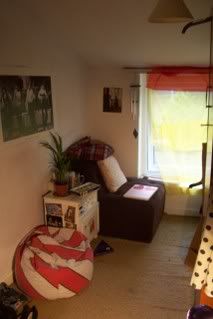 my other houseplant! Ja'mie.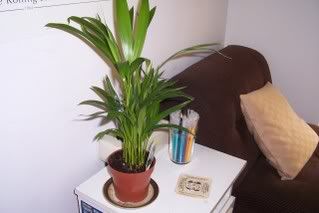 i sit by the window and do poncy things like this.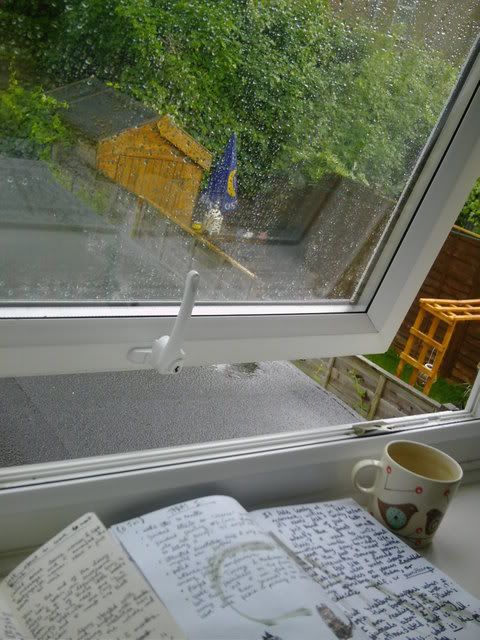 shelves with various stuff on them.mainly where the incense lives. :D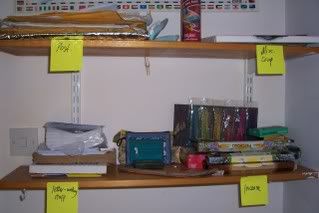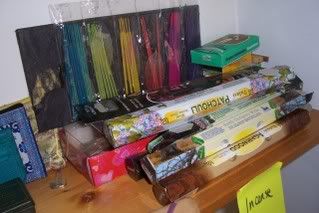 next door's cat always comes into this room and sleeps on the beanbag. :) incidently, i found the beanbag and the little white cabinet on the street. as in, they were being thrown out. i was having none of it! so i took them home. the chair in the corner is also an old one from my parents' garage. you'd never have guessed they were crappy, rejected old bits of furniture, would you?? well, i think they look nice, anyway.
FINALLY!! I NEED YOUR ADVICE!!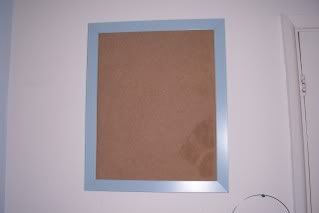 what should i do with this? (found it in an alleyway) i was thinking pictures, but 6x4s don't fit successfully all the way across/down. thanks for looking!!! :) also, sorry that the pictures aren't bigger. i clearly uploaded them in the wrong size. but i think they're still ok.