Hey, all! I guess first off I can tell you that my name is Whitney and I'm a 19-year-old college student, and I've already signed my lease for an apartment with three of my buddies (it's a four bedroom, four bath condo and we each signed leases individually.) I'm super-excited because I've been in a dorm for three years--including two years of high school--and I finally feel like I'm actually getting space that is my own. :) I do have some pictures from when we visited in April, but the previous tenants' things were still in there:
I apologize for the lousy lighting in this one, but this is the living room (the coffee table and entertainment center stay with the apartment, so we'll have those.)
Kitchen--there is a little bar and then the living room. (I enjoy the exotic sea creatures!)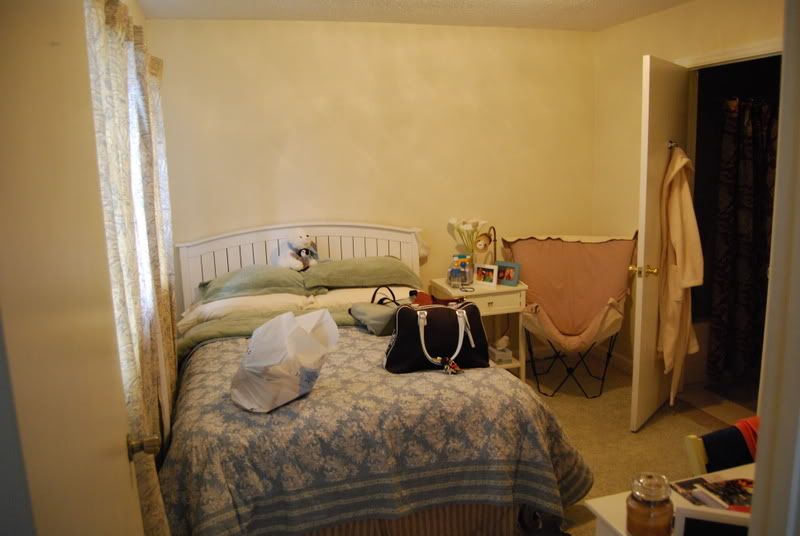 Example of one of the bedrooms.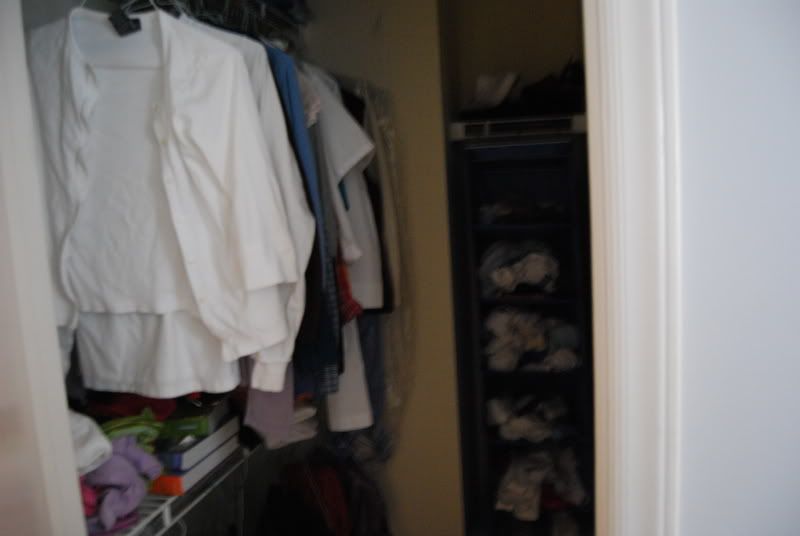 Example of the closets in the rooms.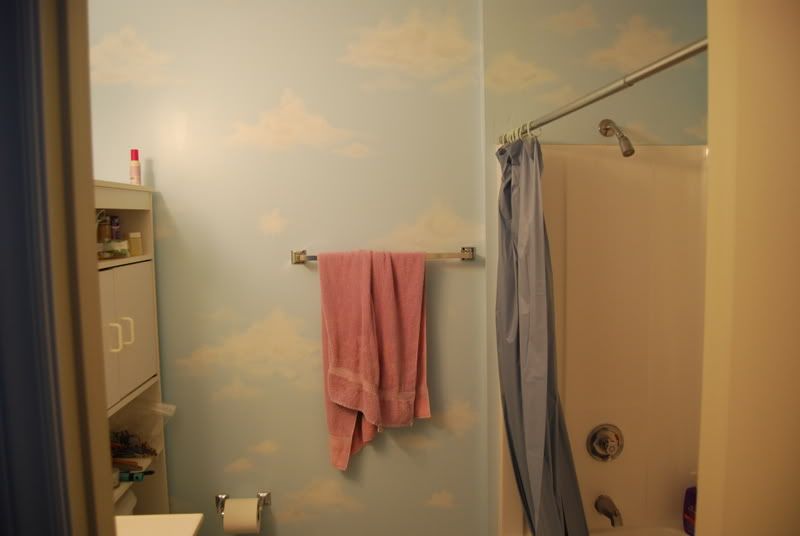 Example of the bathrooms. ANYWAY, I'm seeking advice on design. I actually want this room to match, and to show my personality. I have to go out and buy most of my furniture because I own nothing (natch). I'm going to try and keep it in the greens/browns and very earthy, but I'm also fond of wall tapestries and hangy bits. Does anybody have any ideas for cheap projects? As for furniture, I'm thrifting to see if I can find stuff that matches, so I'm hitting up the Habitat for Humanity store and stuff like that. I'd also love any
suggestions for the living room
(it's a huge space, and at least part of it will be "dining" because we'll have a table and chair). Thanks!