hello :) so here are just two photos of whats goin on in my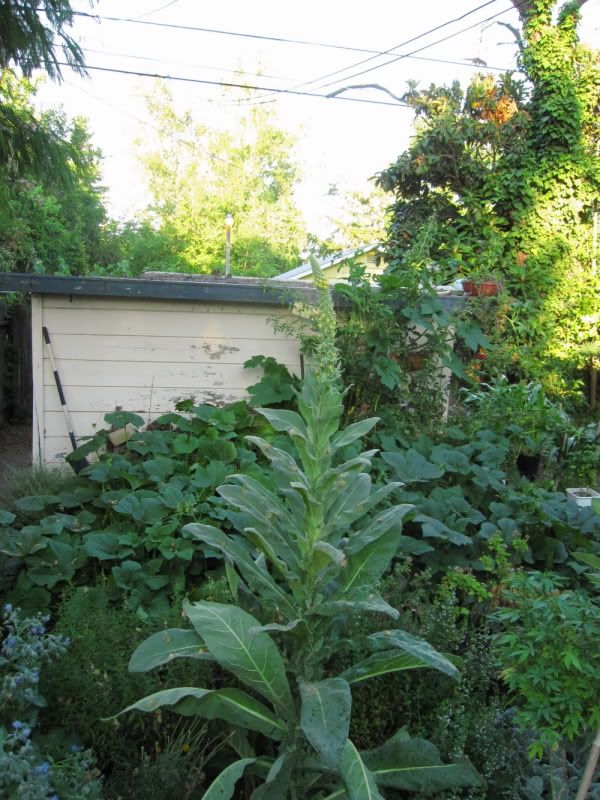 so in this photo l-r we have...edible wildflowers, wild mint, chamomille, sweet mint, mullien, rose and ginger scented geraniums and cannabis sativa (prop 215), lambs ear and the HUGE vine in the background is a mystery? it started growing out of the compost and a week later it doubled and the week after that it was even bigger. it's eating the rose bush next to it and the shed too. any ideas what it might be? it has yellow flowers like a pumpkiin and the leaves have almost a serrated edge.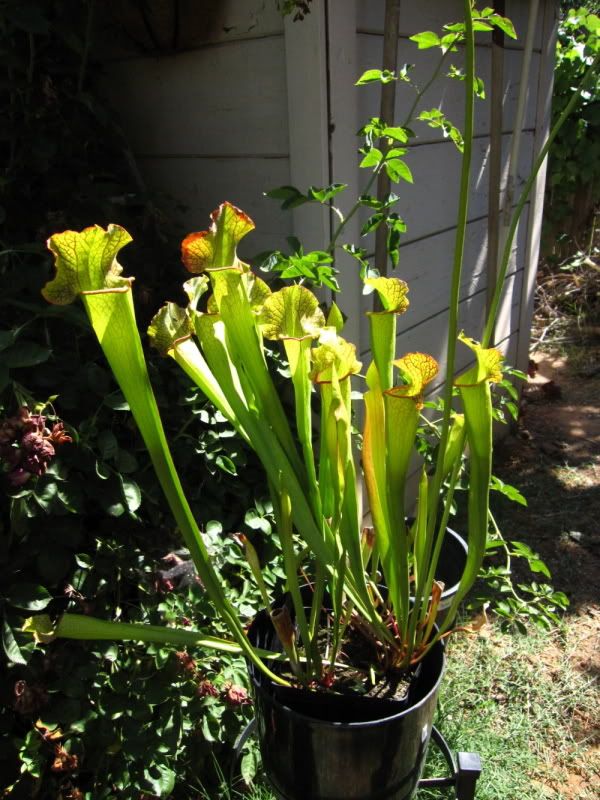 my pitchers. it's a wild yard...there is some more misc placed things so it's hard to get a good shot of everything!