I have harvested the first vegetables from my garden, so I feel like I should offer a blessing of some kind.
I did give away two yellow squashes to the neighbors. And I offered thanks. It's my first
vegetable garden
EVAR!!!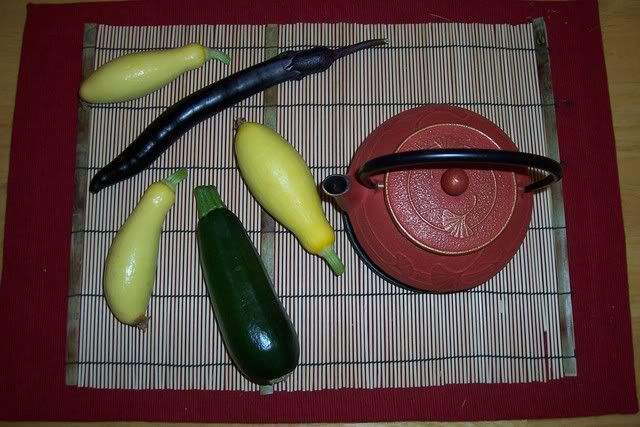 QUESTION
: All the potential squashes and zucchinis since these have not pollinated, shrunk, and died off. Have I done something wrong?
BTW, best stir-fry IN MY LIFE! Even though I didn't cook them until a day and a half after harvest (I wanted to rescue them before a storm hit), they still tasted whay fresher than the supermarket!