Hooray for lazy Saturday afternoons when I have nothing better to do than take pictures of my flowers :) I don't remember the name of this annual but they are really pretty when they open. I have them in several different colors and patterns. They close up in the evening and open around noonish when the sun is out. I remember the name of the flower starting with a G. I'd like to do some research on them and am hopeful one of you will know it's name?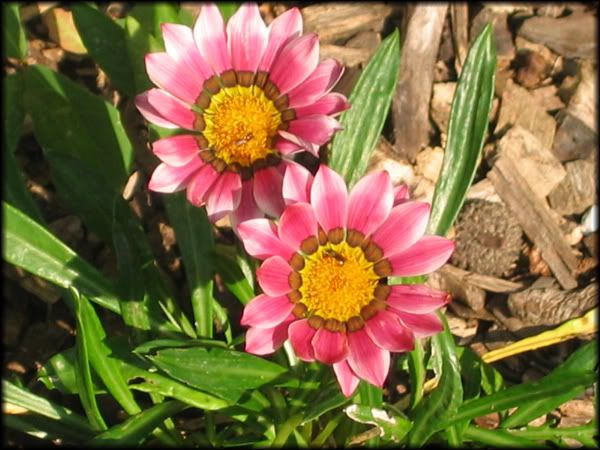 Just starting to open...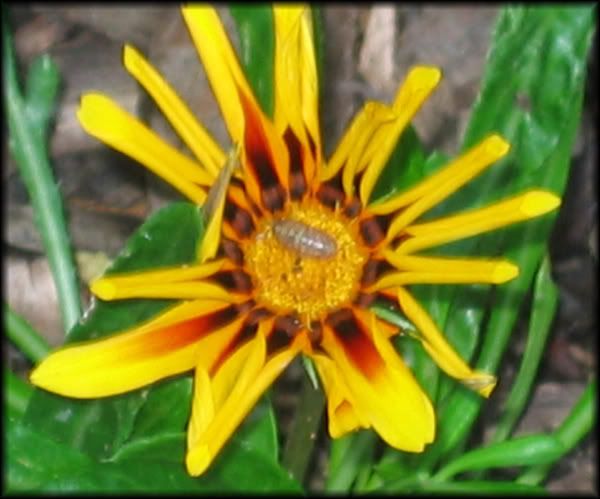 Sunflowers!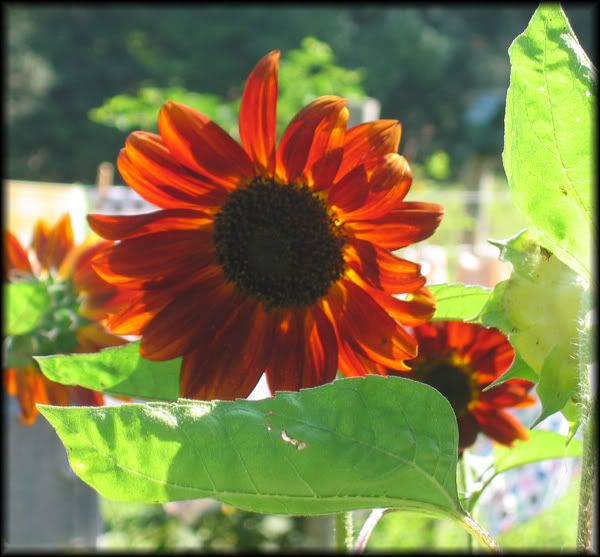 I think they look pretty from behind too...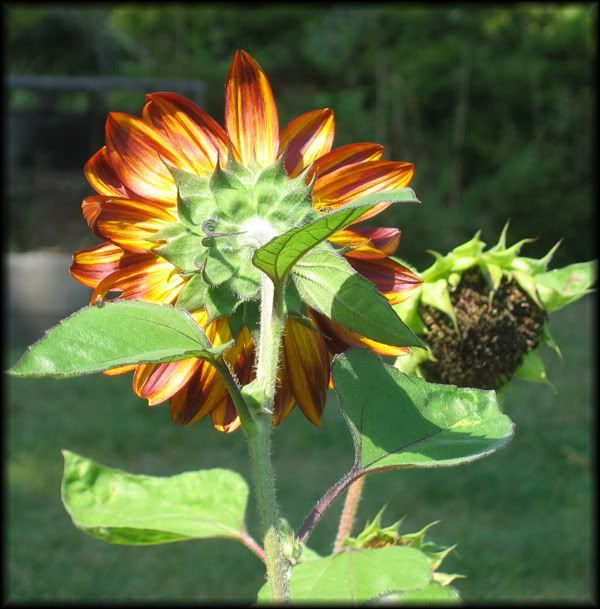 All my Sunflowers are from last year's plants. I had a broader range of color last year but these have been growing a minimum of 7 flowers on each stem.
And I guess that's enough for one day :)