Hey guys :) I'm "new" I've been around for a couple weeks but haven't gotten around to posting yet, I've commented some though- anyhow... I finally got around to taking some pictures of my apartment. I'm a Senior in college and I have three roommates. We live in an on campus apartment, so the less than desireables (built-ins) I can do nothing about.
Firstly, Welcome to the itsy kitchen, we haven't really done anything at all with the kitchen, except for some asian tiles hanging on the wall that you can't see in this piccy.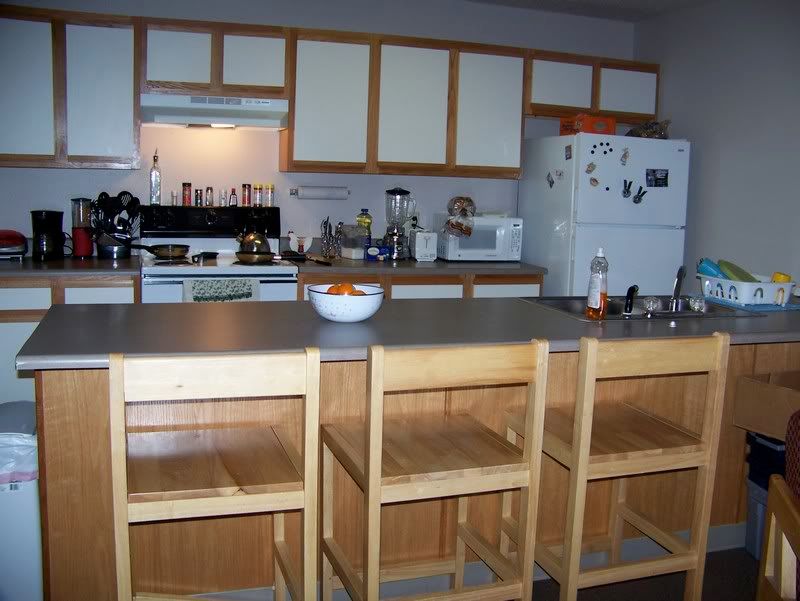 There are the tiles, they were a birthday gift from my ex mother in law, I never had a problem with her, so I don't mind keeping them displayed- besides, they're nice :)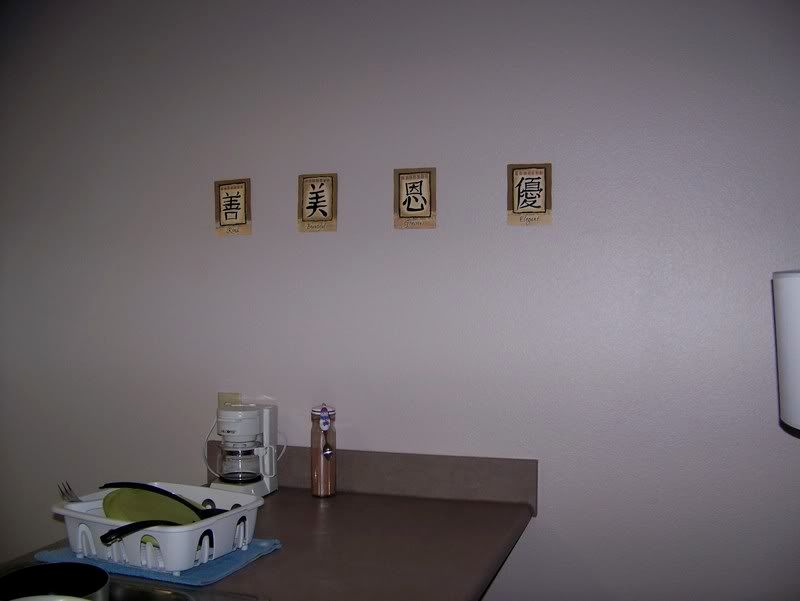 Here we have the couch, this is an OLD couch- like late 70's early 80's, my roommate brought it with her and we found it a nice lil slip cover.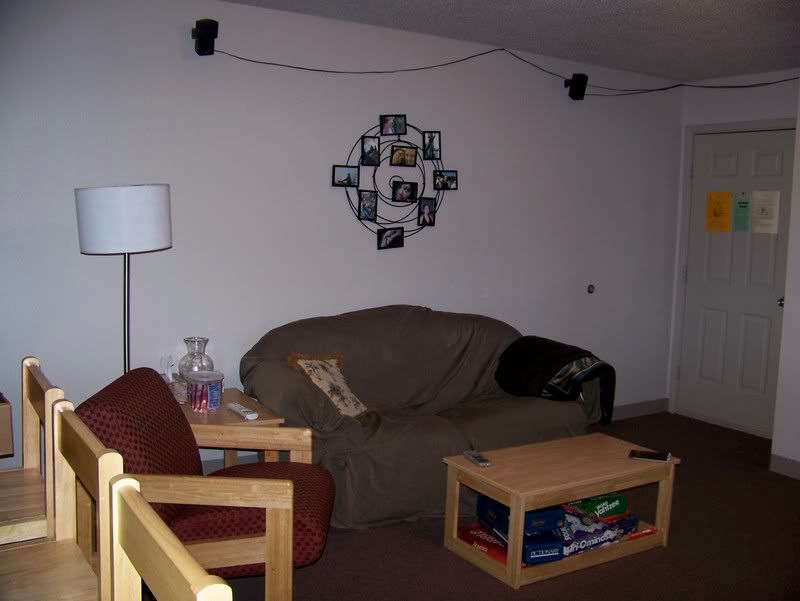 Here we have a school issued insanely uncomfortable couch. But isn't the clock pretty!! on the left is one of my roomies bedrooms and the right is mine, you can see my laptop sitting on my bed. (Desk? huh?)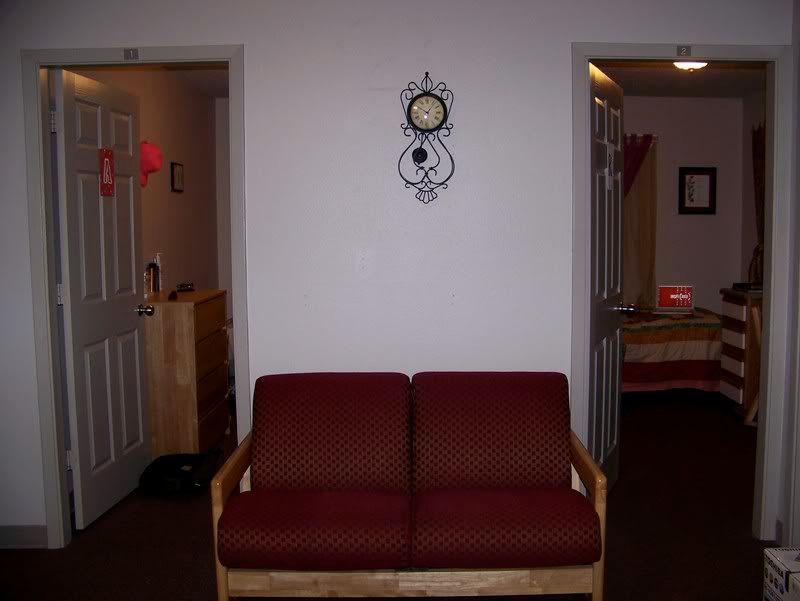 This is what you see from sitting on the brown couch. A lot of black spaggetti. But! We do enjoy the Bose system from which the spaggetti is produced!! It's not very attractive.. but it's home.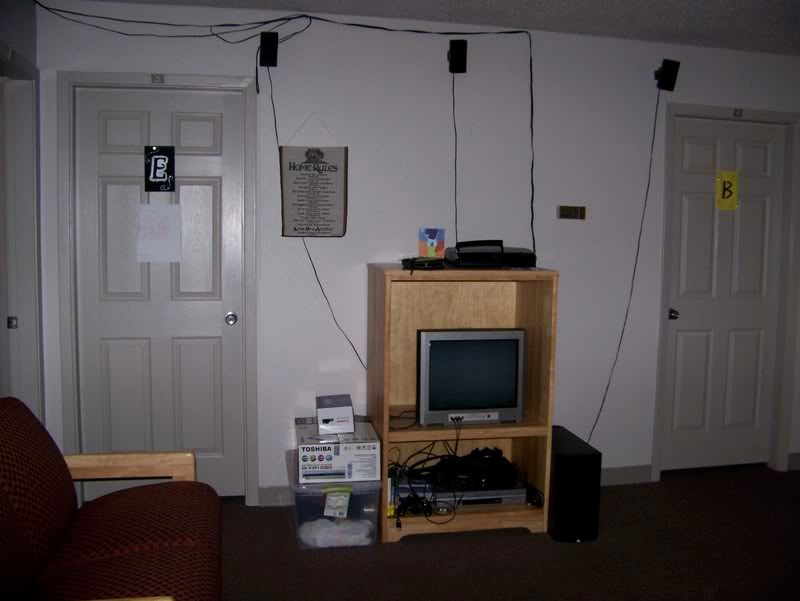 The "Home Rules" We each come from a different shade of special background.. but we've become a very solid and dependable family. Two of my roommates are getting married in May/June and the other is running off to Africa to do nursing, I'm going to miss these girls like nothing else.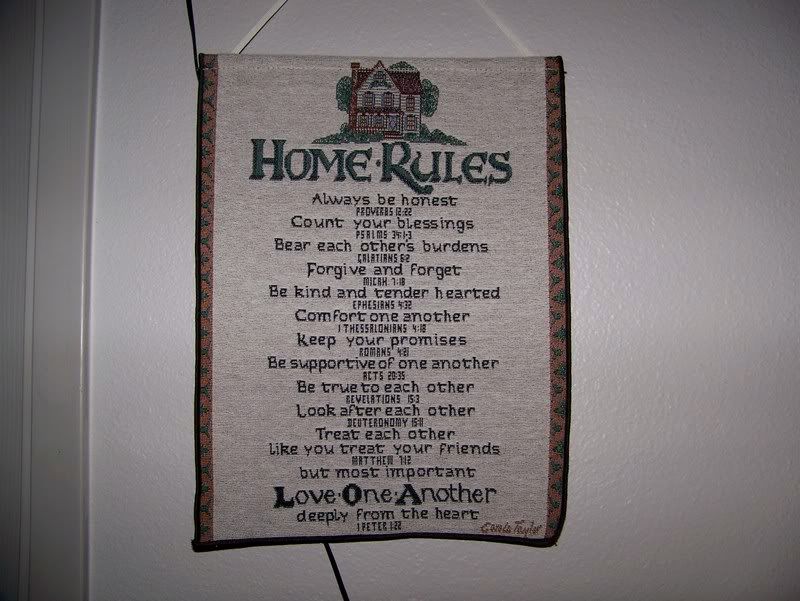 Here's a quick glimpse into my favorite part of the bathroom. Sorry it's blurry, I LOVE the light fixture and my little rose print from Home Interiors.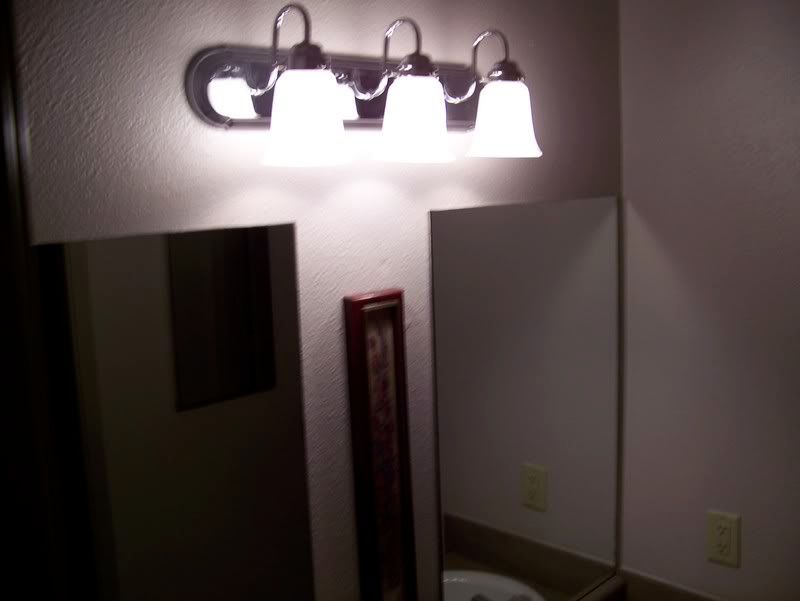 Now we are entering my bedroom/ office/ study area, lol
The beginnings of a cross collection, Ari my laptop, my senior recital program framed, the quilt was a gift from one of the older ladies that I adopted as a grandmother- My extended family is all in Florida and Maine, so I had to get me some Texas "Family."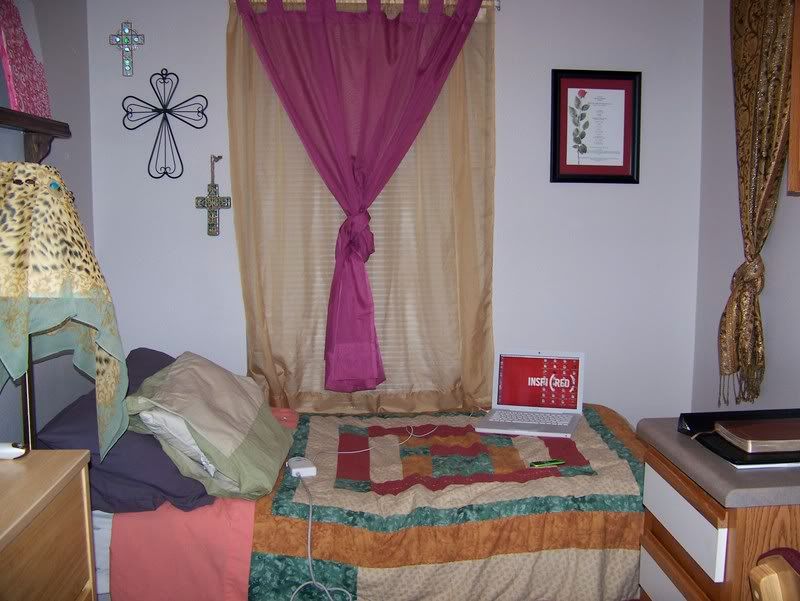 You can't really tell by the flash from the camera, but these pictures are actually tilted and leaning against the wall and sitting on the shelf- it's a really cool effect. One of my friends painted me both of these and I adore them.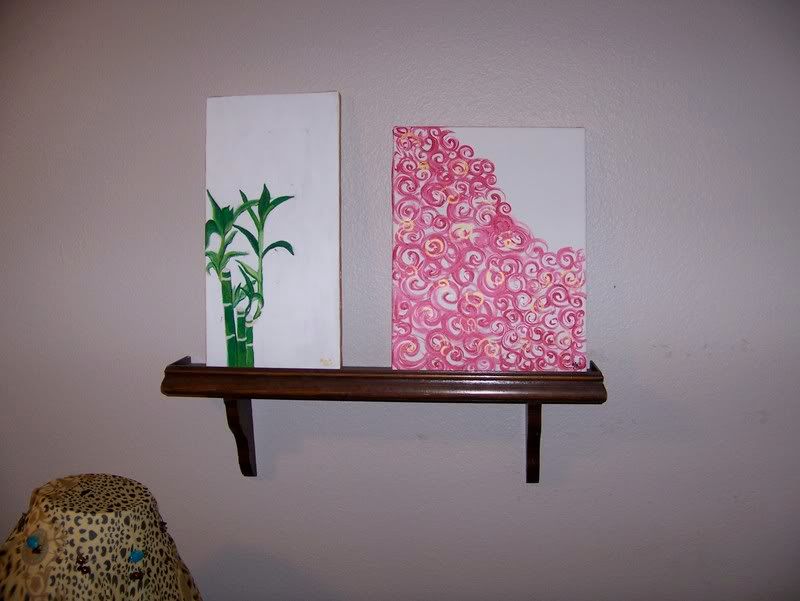 This summer I went on a humanitarian aide trip to Kazakhstan and came back with several of these scarves and other mementos that I display prominantly, I adore them, and I really miss the country. The windchime hanging above my desk was a gift from a local that I got to know really well- and you can see part of my Gilmore Girls DVD collection on the top shelf. lol oops! and my knitting, I didn't realize I'd stuck it there- I'm currently making a set of super amazing thick and scrubby dishcloths.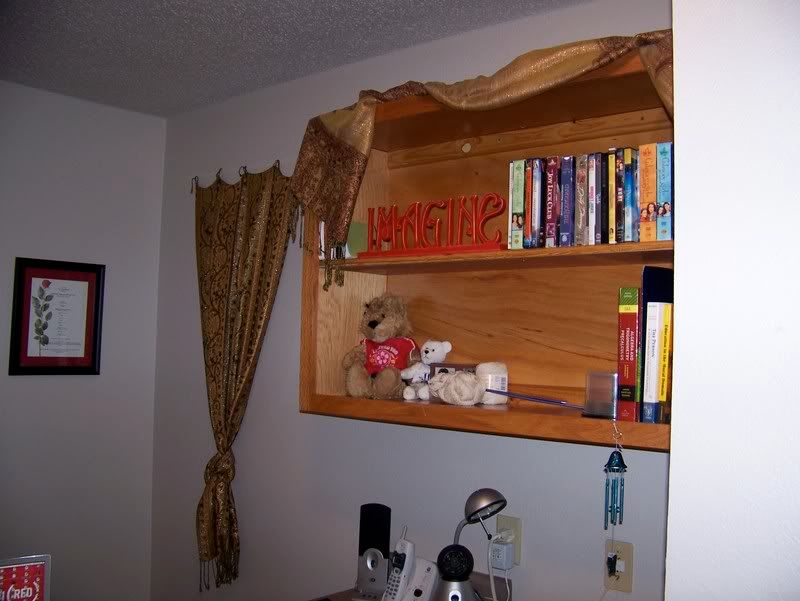 Here's my dresser... a bit unorganized.. but ya know. The shelves were unfinished from Hobby Lobby, I stained them and hung them and but some more KZ memorabilia on them, also, my necklaces hang from the curves to keep them from getting super tangled. The scarf over my lamp was also a gift from a local who I met at the bazaar.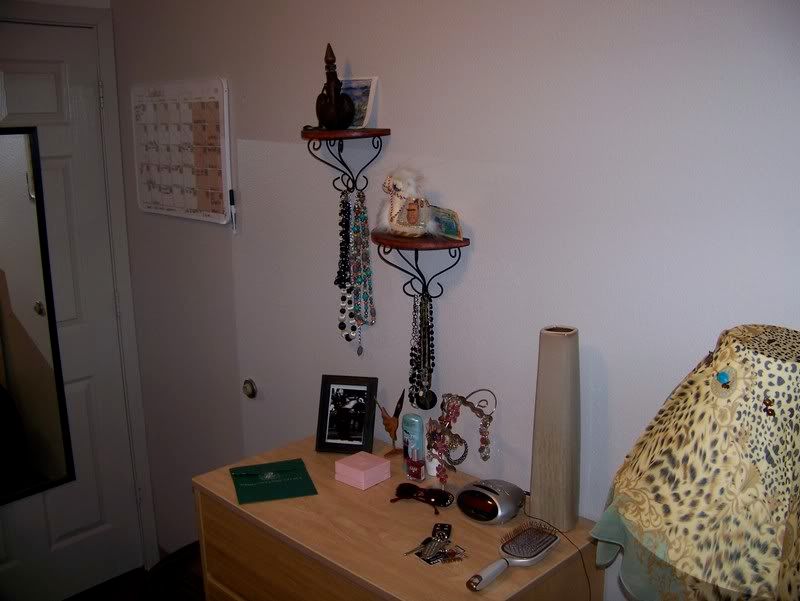 Here's a close up of the figurine on my dresser- it was a gift that my ex father in law brought to me from his trip to Equador, and of course and artistic picture of yours truly, the dweller of this dwelling place.