Care to take a ramble through my garden? First, the peach trees are in full bloom. Last year the blossoms were smaller. Does this mean this year might finally be the year we get peaches?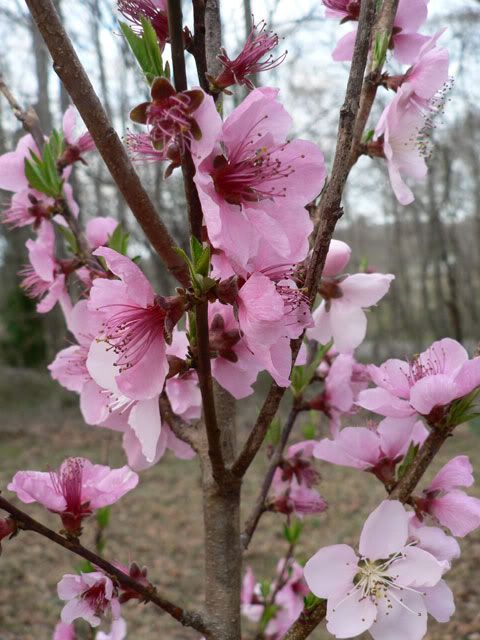 Alas the rest of my fruit & veggie garden is less photogenic. So, on to the ornamentals! Let's start with the daffodils. The early daffodils started blooming on January 3rd this year and finally, the last of them are starting to wither. Fortunately G has been dotting the garden with mid-season and late daffodils.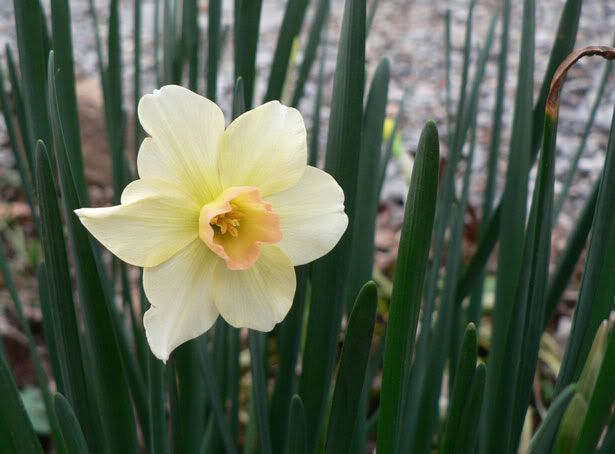 The pansies have been in the garden all winter but they look a lot perkier now that it's gotten warm.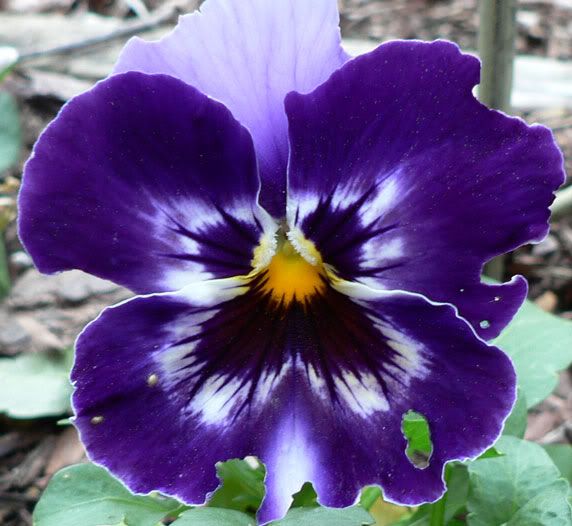 The crocuses were less photogenic and didn't make the cut, but they're around. Tulips aren't up yet-- maybe next week? Early dwarf irises have come and gone, and the midseason irises are just starting to bloom.


The Japanese anemones are in high spirits.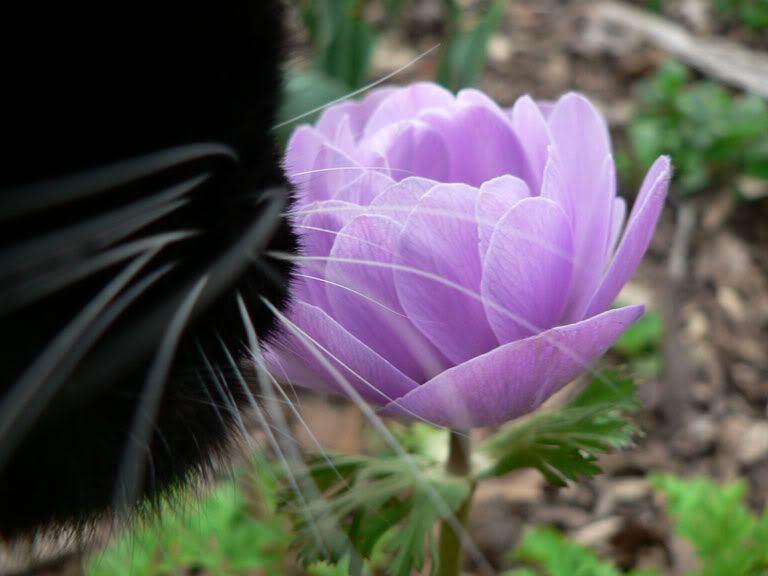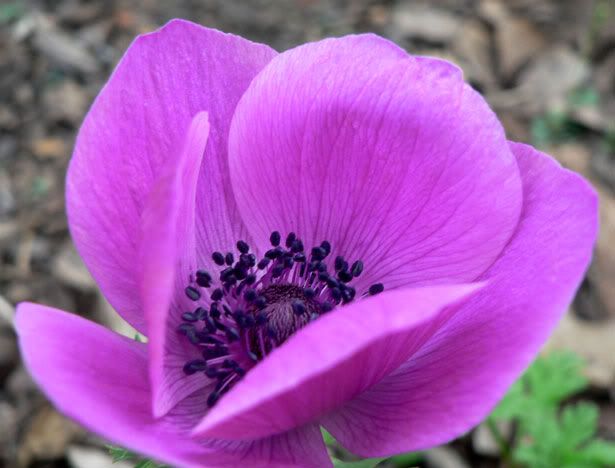 And there's little patches of grape hyacinths everywhere. Jasmine finds them... interesting.


Bush-wise, what's going on in our garden in early spring? The edgeworthia we planted last fall had one little bloom. No picture, it was too sad. The daphne, on the other hand, looks awesome and has maybe 200 blooms. Camellias have been blooming off and on all winter, but no one was in bloom today. Giant buds though, so maybe soon. Fringe flowers (lorepetalum) and American honeysuckle are in full bloom right now, but just imagine them because they just weren't photogenic enough. The baby forsythia bushes in front of the earliest azalea we've got is worth a pic: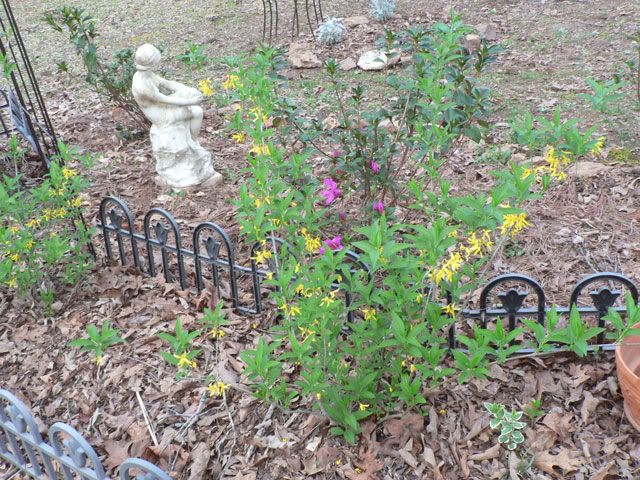 Finally, although it's not much to look at yet, I wanted to show off the new bed and trail I put in on Sunday. It's hard to see all the little plants but you're looking at hydrangeas, baby hostas, hellebores (lenten roses), astilbe, toad lilies (more on them in a future post), coral bells, violets, and of course the greens from those early daffodils that blanketed the hill. Oh-- and a cat.
The G didn't appreciate seeing this picture of Jasmine sitting on her sedum! But really, the sedum was pretty flat to begin with.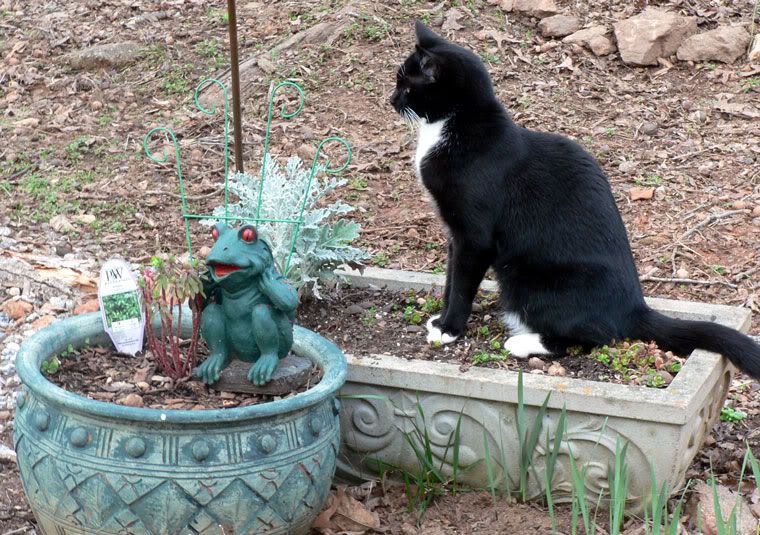 It's amazing to see how much the garden's changed in only one week, but I think it'll change even more in another. Thanks for taking a walk through my garden :)