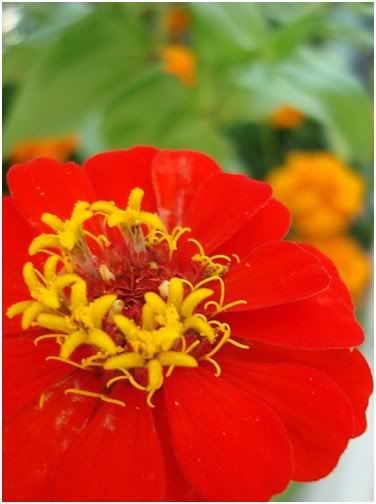 The zinnias and marigolds...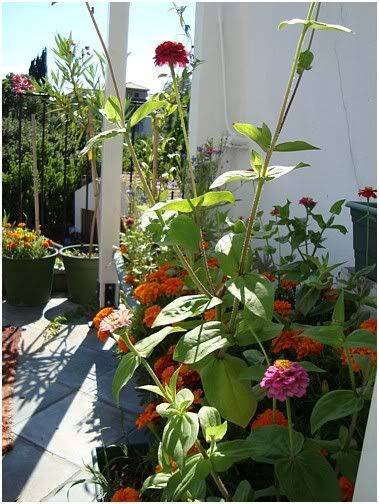 Extreme bright nastutrium - I with I had many of these...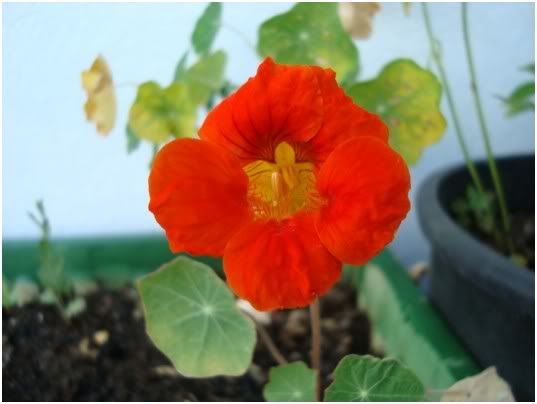 First baby watermelon !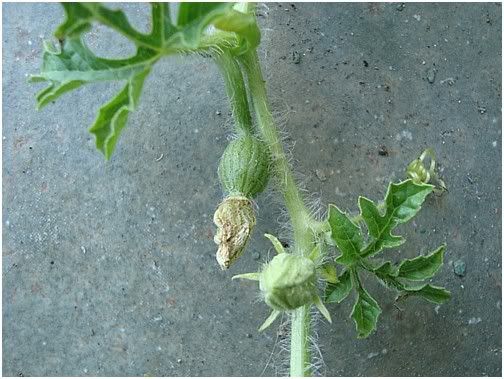 General view of the way too crowded corner...
Cherry tomatoes...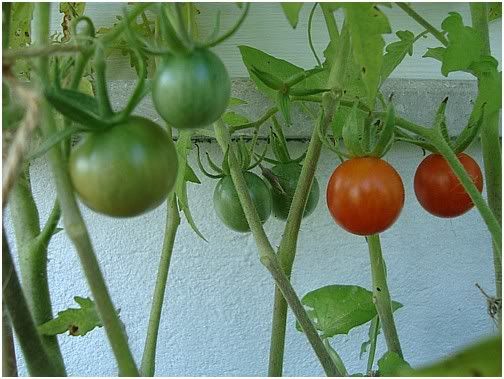 Peppers...
Ornemental squash... Each time the fruit starts to form, and a few days later the flower and then the fruit dries and falls... I hope, this time it will go further...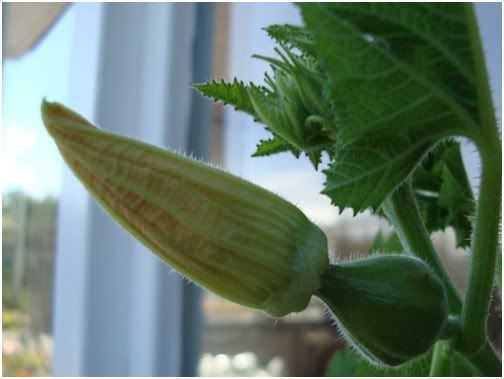 Morning glory...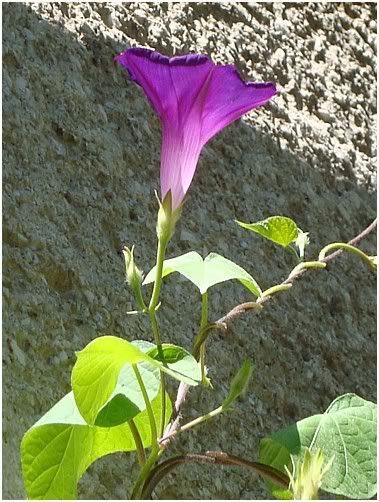 And a visitor on the sunroot (jerusalem artichoke) that sill goes higher and higher...
The left wing of our entrance door...