Everyone has been extremely helpful to me over the last few months, and I really appreciate it! So in thanks, here are some photographs I took the other day of the few plants we've got around here.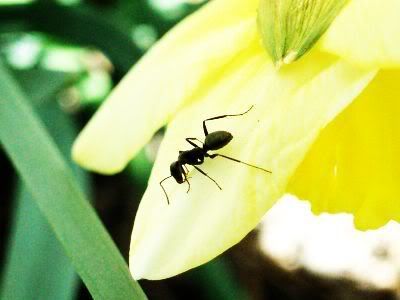 An ant sitting on one of the petals of the daffodils that sprouted up in the last couple weeks.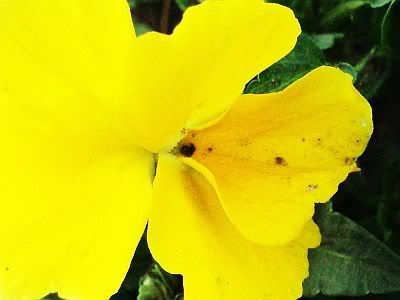 A pretty little yellow flower, I'm not sure what it is. We've only got one plant of it and it bloomed at the same time as the daffodil.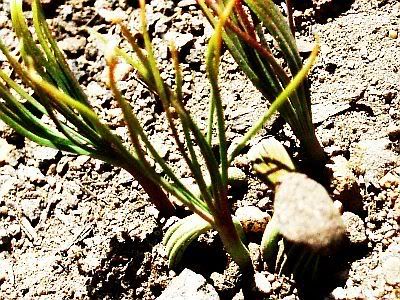 The squirrels must have tried hiding some of their pine nuts in our flower boxes because we have a bunch of these little teensy pine trees beginning to grow.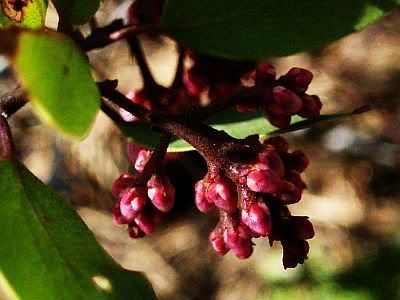 The buds on a Manzanita bush. My husband hates them, but I think Manzanita are spectacular!