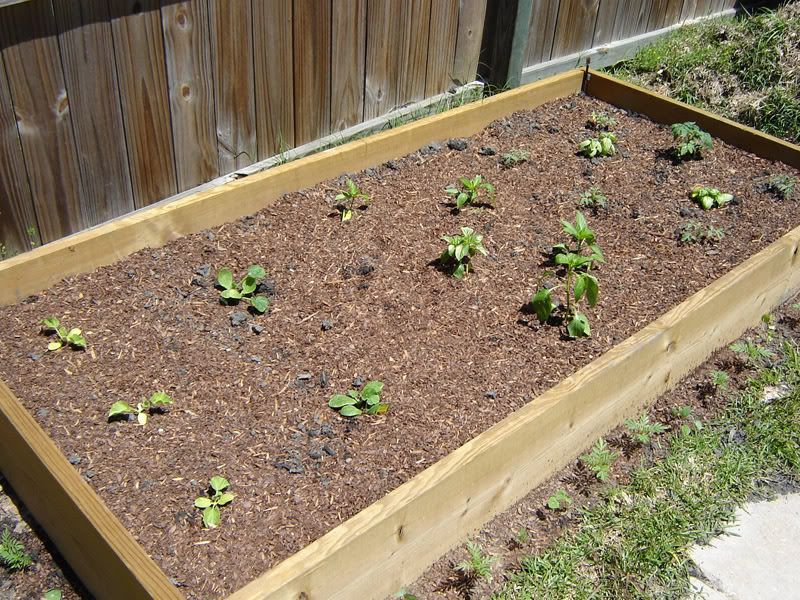 And it grew....
I've got a leetle red cherry tomato.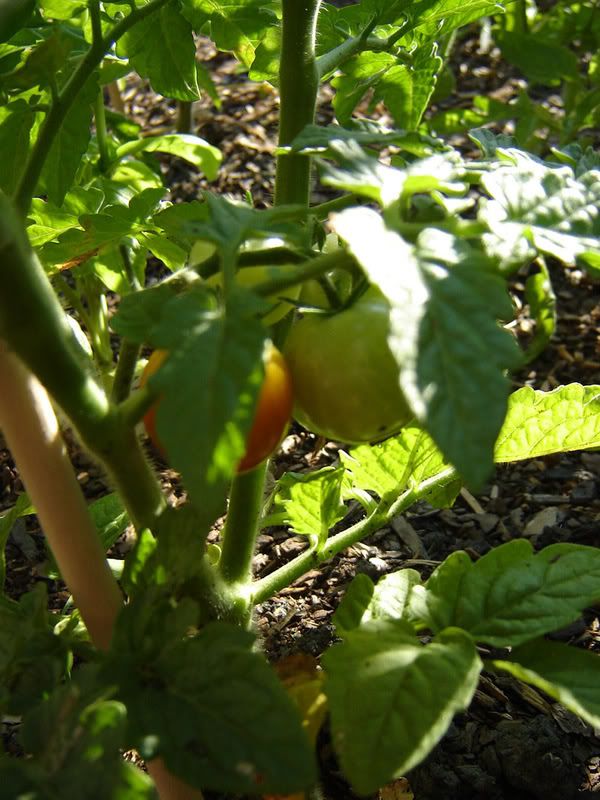 And a LOT of green Creole tomatoes. (Also... an out of focus marigold.)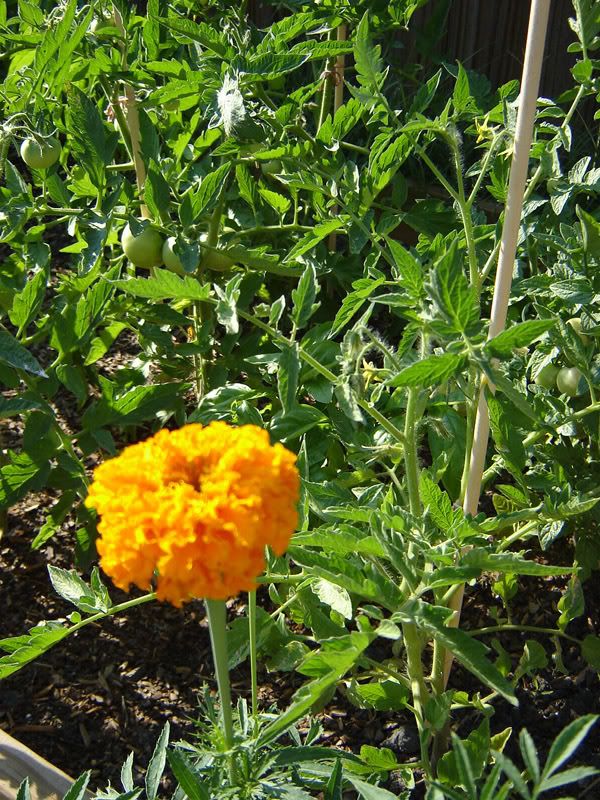 Peppers too.
I have tiny melons. Heh heh heh.
And... this guy.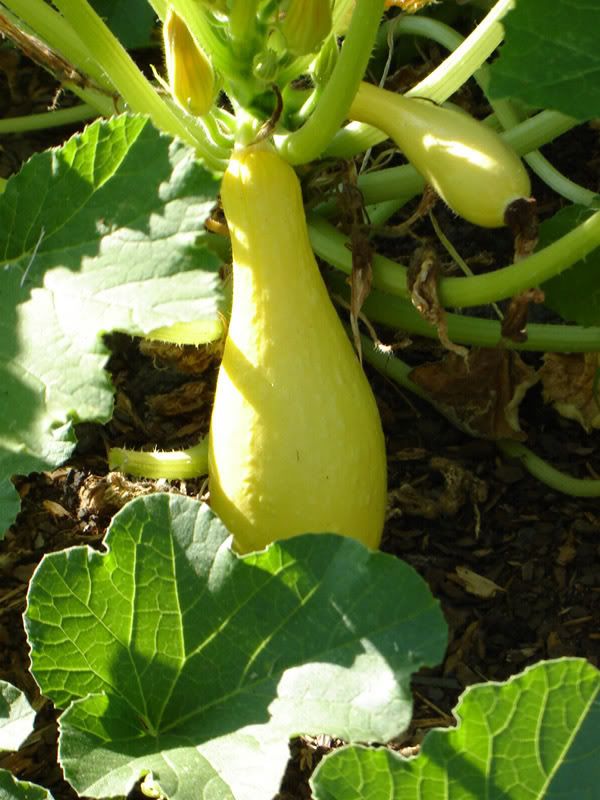 I brought him in the house.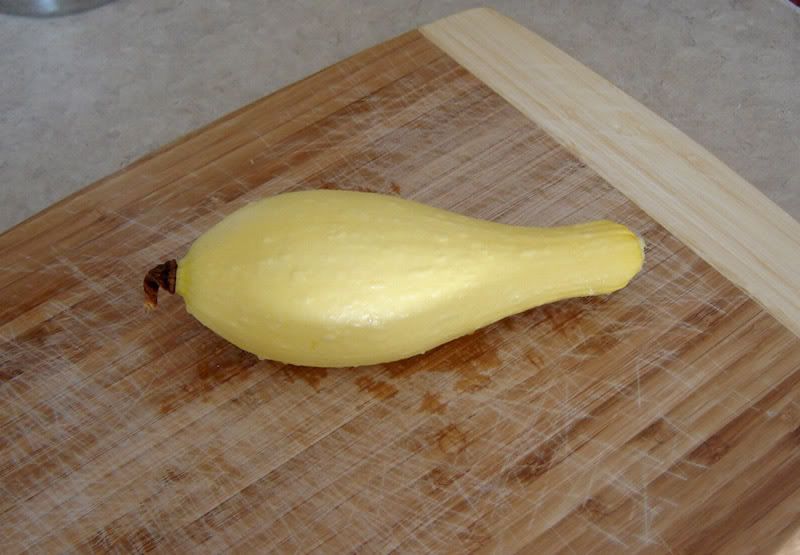 AND SLICED HIM UP.
Just a little olive oil and garlic... and he was damn tasty, I tell you what.
There's also some new additions to the back yard. I did a lot of potting over the Memorial Day weekend.
Eggplants. (For moussaka.)
Sweet Bay. (For gumbo and beans.)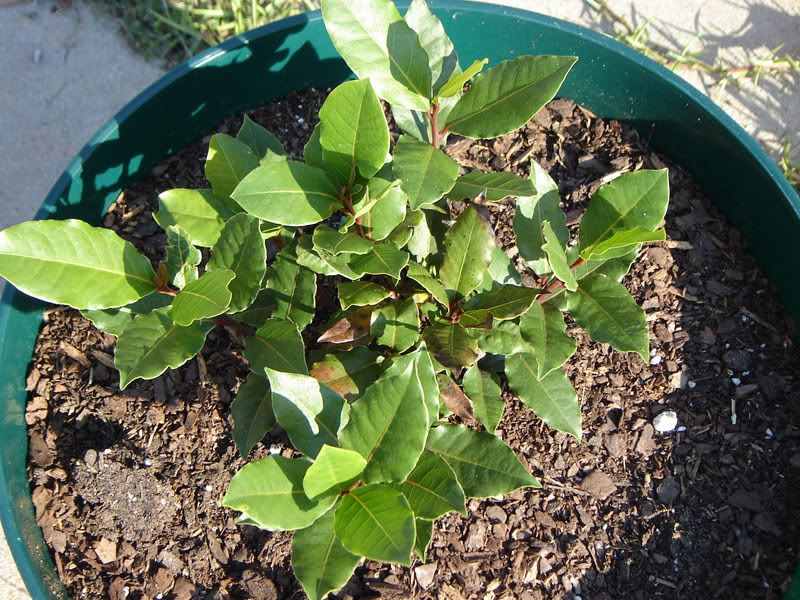 Thai Basil. (For
Thai Boxers
.) And Marjoram. (For... I dunno. It was an impulse buy.)
Rosemary. (For potatoes and meat and bread and everything cause I love rosemary.)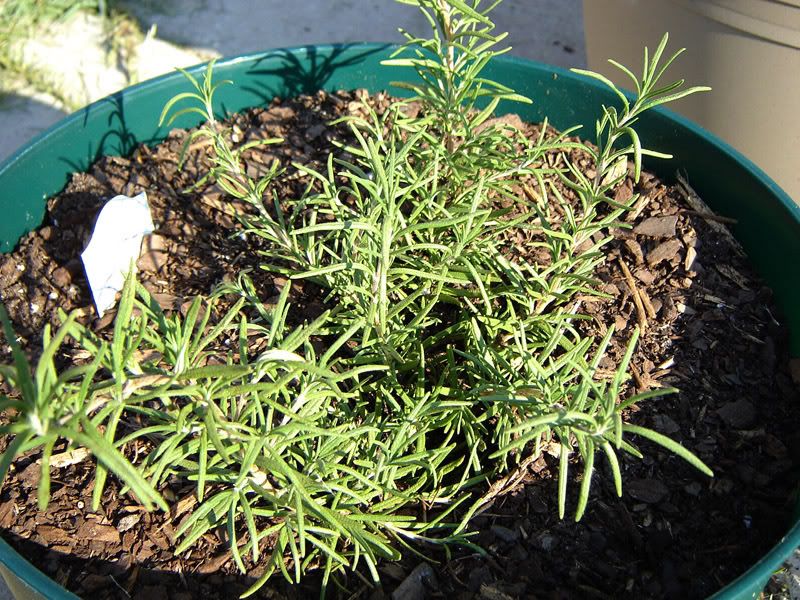 Apple mint. (For
Apple mint Gimlets
.)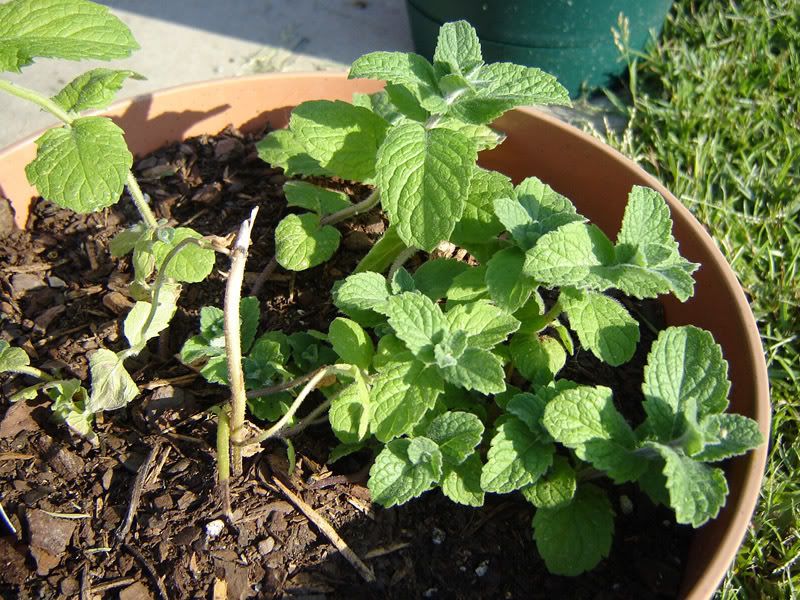 Catnip. (For the cats.)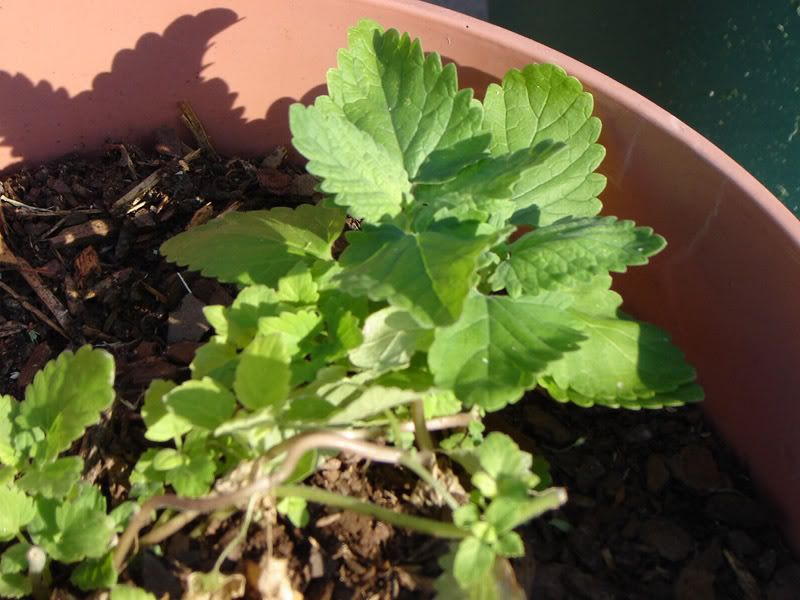 Aaaaaand sage, thyme and oregano. (For everything else.)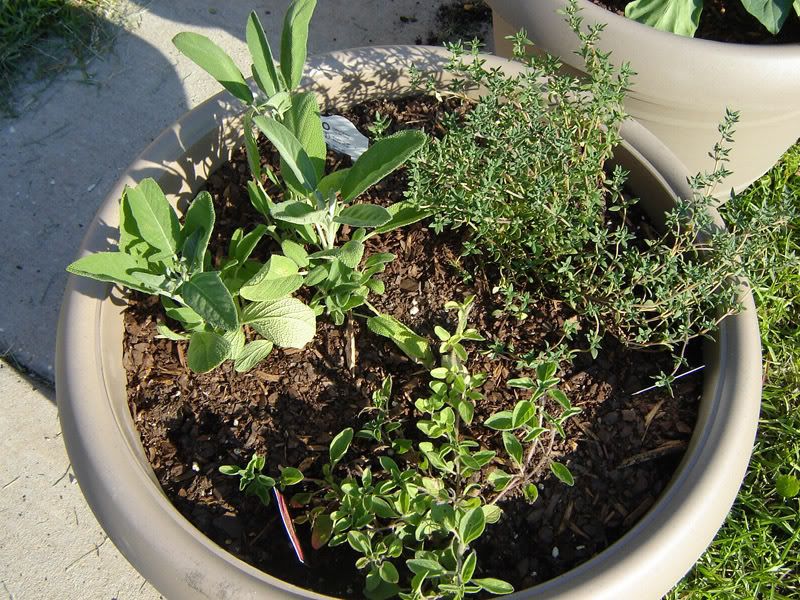 I'm a little nervous about the pots. I've always been bad at keeping the right amount of water in pots. But here's hoping. I've still got chives to plant. And a friend of mine sent a random packet of seeds called "Sweet Annie" that I've yet to test. Good thing we've got long summers...