As requested a few entries ago, my grass next to my neighbor's grass.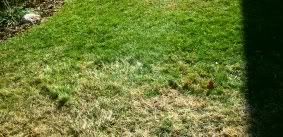 Beside a few gallons of green paint, what can I tell my husband he needs to do so we won't be so embarrassed by our lousy lawn. Also, the fall before last I planted one iris bulb. It grew a plant but no flowers. This is it today.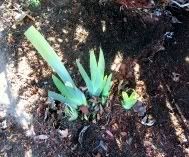 There's the momma plant and about 5 or 6 babies. I'd like flowers this year. What should I do?