I moved last month to a 2 bedroom apartment, it's just my daughter and I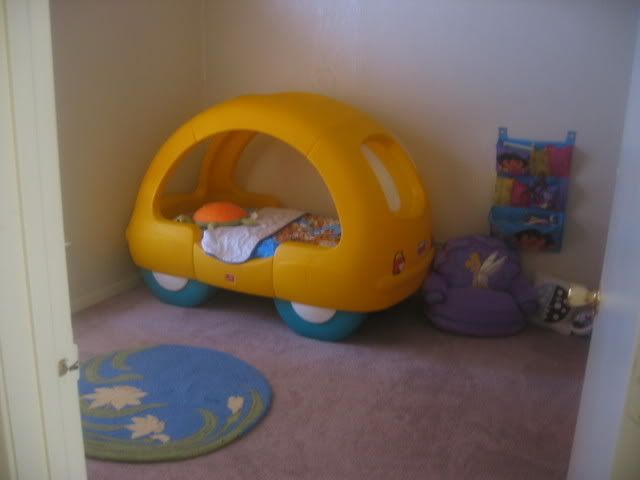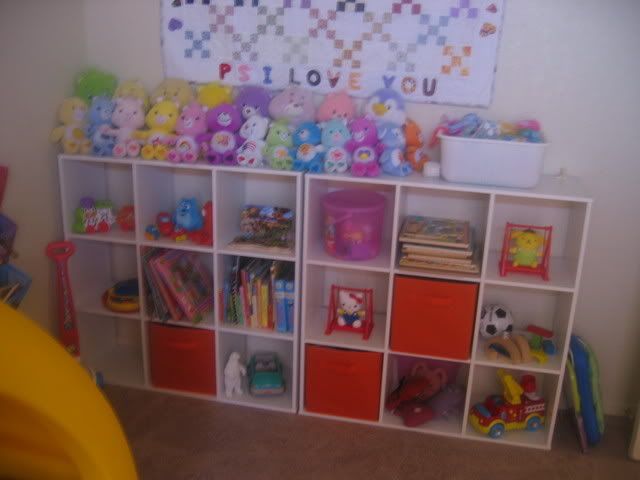 I named the fish Baxter and Figluster, she named them Dorothy.. and Dorothy.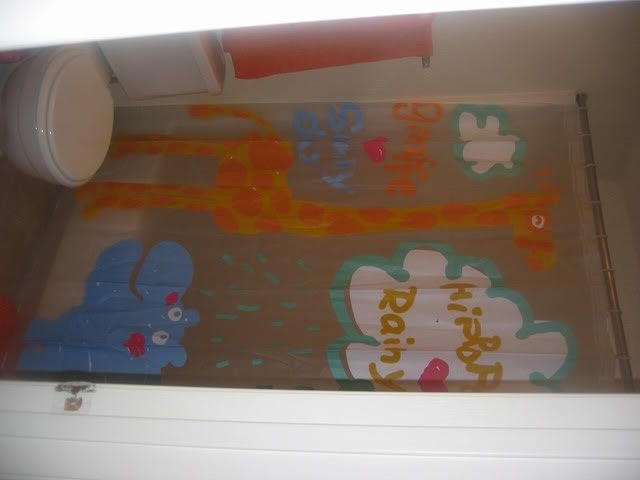 I thought the funny lighting in my tiny tunnel bathroom was kind of galleryish so I hung 2 paintings I did in high school such a long time ago, they still make me happy for some reason.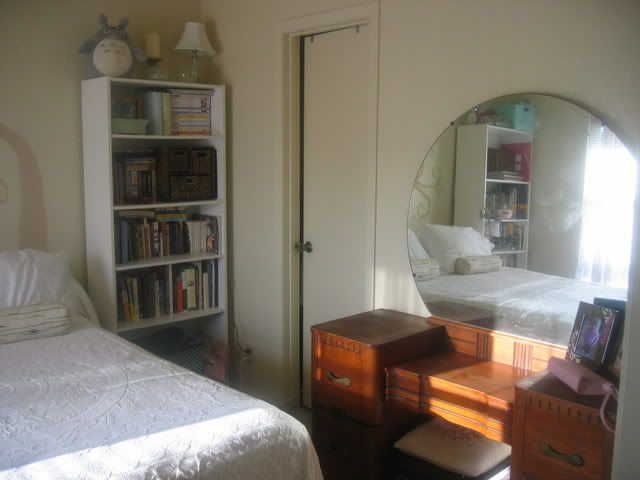 I used to like bright colors everywhere and funky cluttery stuff, rl is overwhelming enough these days though so I tried to make my bedroom a peaceful place. It's a little old fashioned I guess but it reminds me of my grandparents and fairy tales and Andrew Wyeth all at the same time so it works for me.
I painted the tree yesterday and wasn't how I imagined it but meh. If i find some pink paint I am going to add and apple there at the end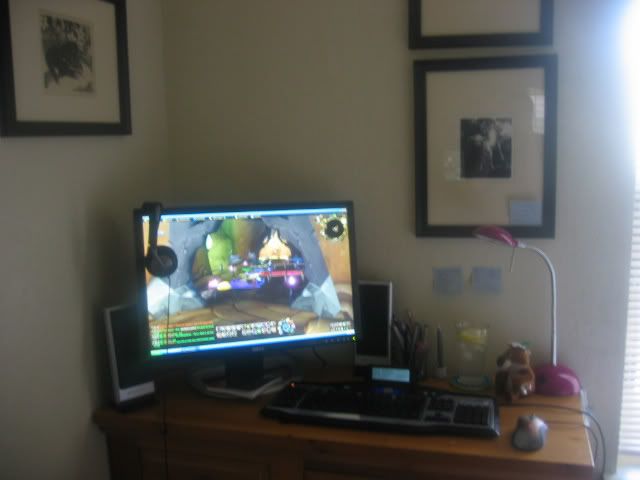 I probably spend 80% of my /played time in WoW afk in Scryer bank