I posted pictures of my beloved bedroom a few days ago, and a few people expressed interest in seeing the rest of my apartment. It's rather bare in my opinion, but here are a few highlights.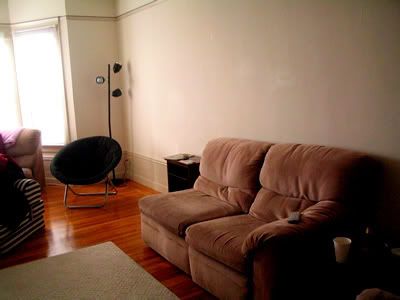 The living room (all the furniture is my roommate's.)
The dining room has these two matching chairs I got at a thrift store for $5 each.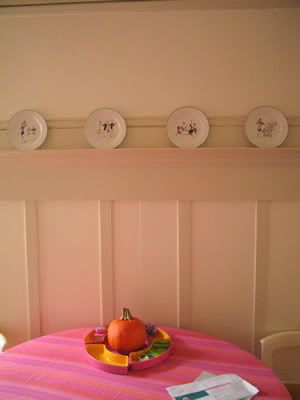 Above the table are four decorative plates that I've had since I was about 13. I got them specifically to decorate my *first apartment of the future* and stuck to that idea all these years.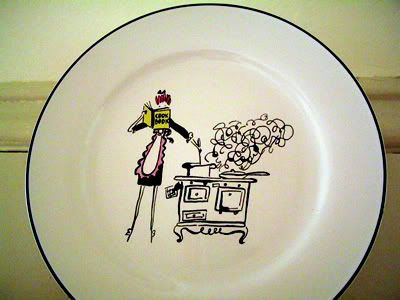 This is one of them.
In the kitchen there's sugar to keep things sweet, and my green butter dish from Goodwill. Not pictured are all of my dishes and cups. Naturally, they're mostly orange, pink, and green.
My Hello Kitty toaster.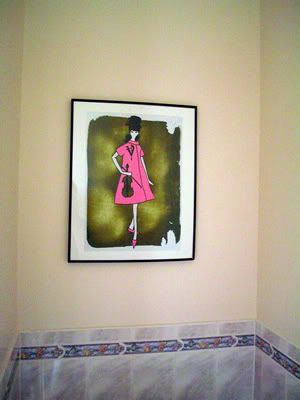 Above the toilet is a screenprint I did last year.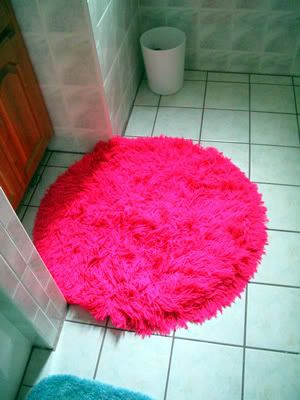 And a pink shag rug my roommate got at Urban Outfitters.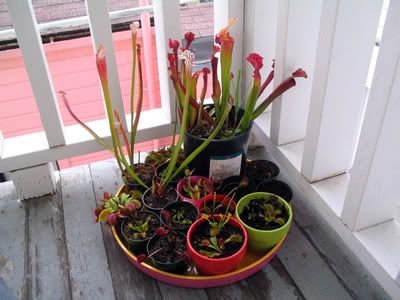 And lastly, our back porch/balcony/fire escape is home to my carnivorous plants!