The broccoli was beginning to flower so I harvested them. My son is gonna make it with olive oil and roasted garlic.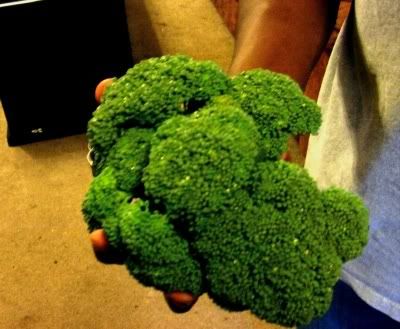 Now the stupid question: Will more grow or should I dig them up and plant something else.
ETA
: He says he's gonna crush up some of our rosemary, thyme and sage and put it in the oil. It'll be a meal we grew!