Hi! My name is Joy and I'm 19 years young, I live in Belgium, still with my parents.
I've been making changes in
my room
this week and I thought I'd share :) I'm quite obsessed with things as you'll see behind the cut ;)
Warning: image heavy!
The view you have when you look inside my room. It's kinda small as you can see.
My awesome flat screen tv.
My even more awesome poster wall. the large JB poster is my favorite cause it's the only one I have with Kevin in the middle. Kevin ftw!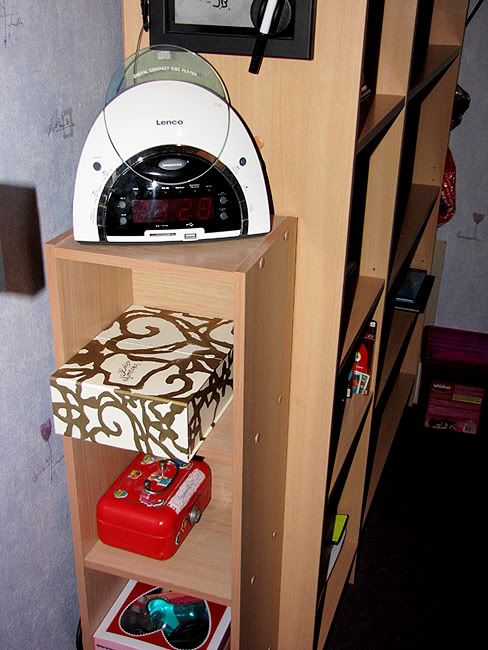 Clock display
Closet wich is now kinda empty since I recently threw a lot of stuff away.
My choldhood bears and stuff. They're too cute to throw away.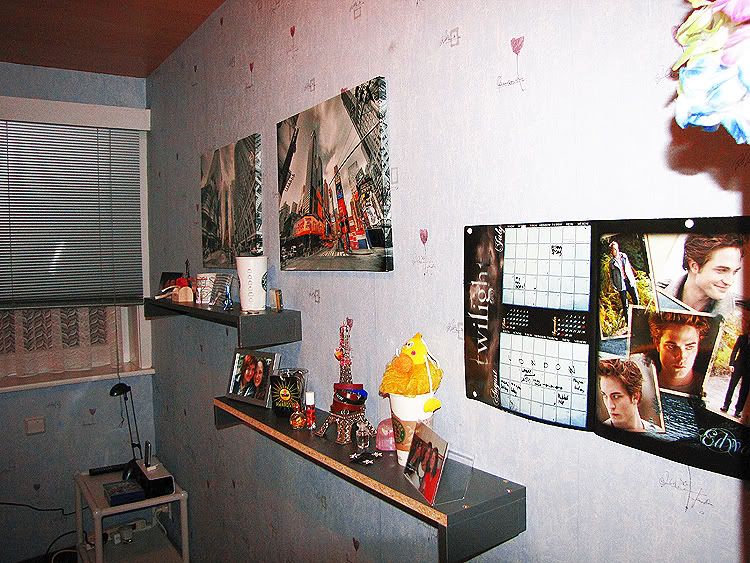 Shelves and my awesome Twilight Calendar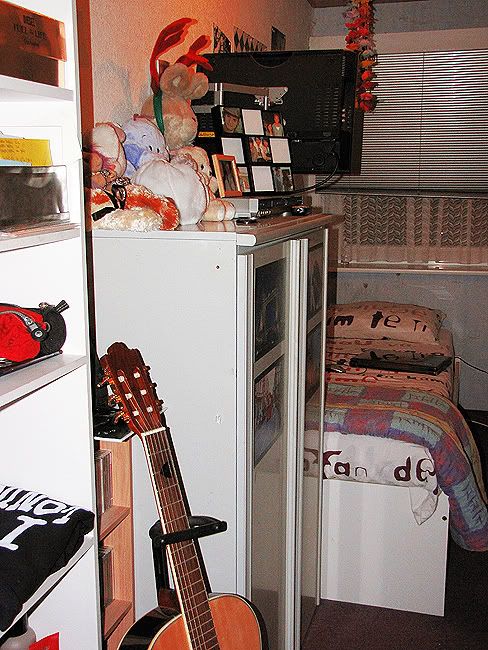 View on the 'left' side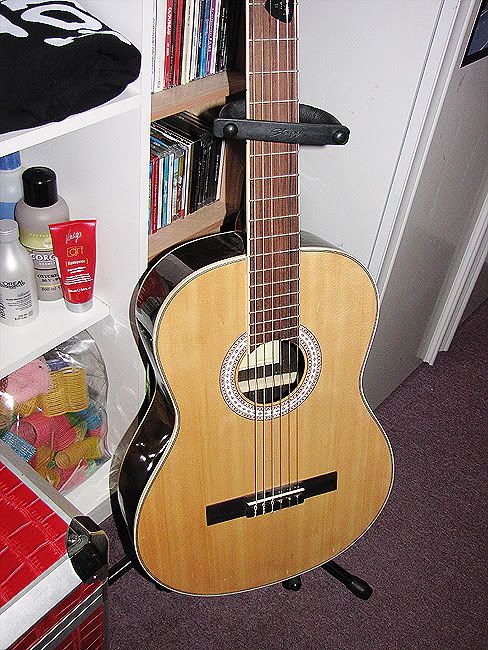 My guitar! Still can't play it well though..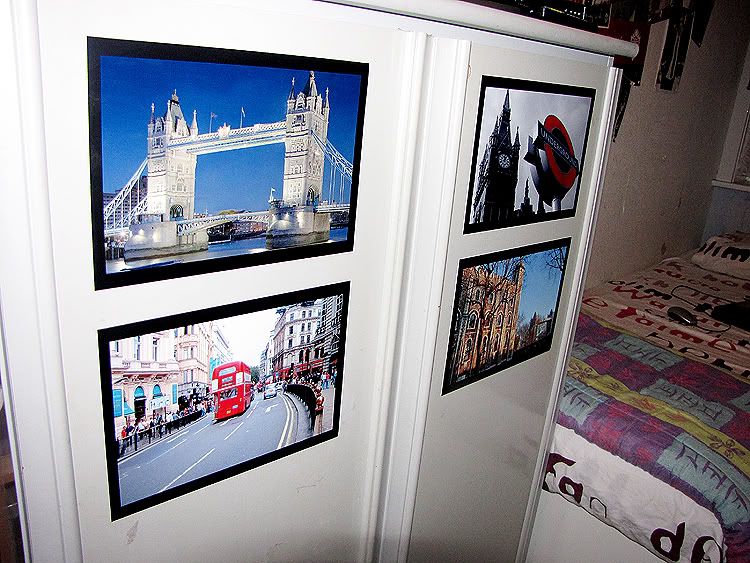 London pictures! I'm in love with London & NYC if you didn't figure that out already. I found those puctures on the internet, printed thelm out on shiny paper and voila :)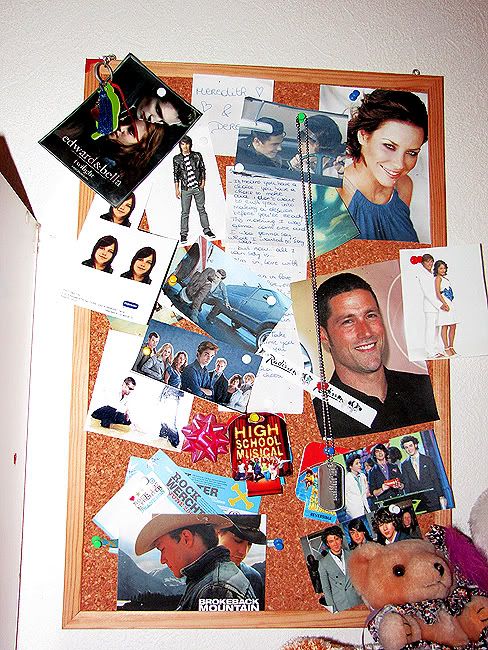 My board with a lot of things. Mostly fandomish stuff.
Memo board mainly dedicated to the Jonas Brothers with and autigraphed pictured and a newspaper article wich announced them coming to Belgium on their World tour! on november 14th :)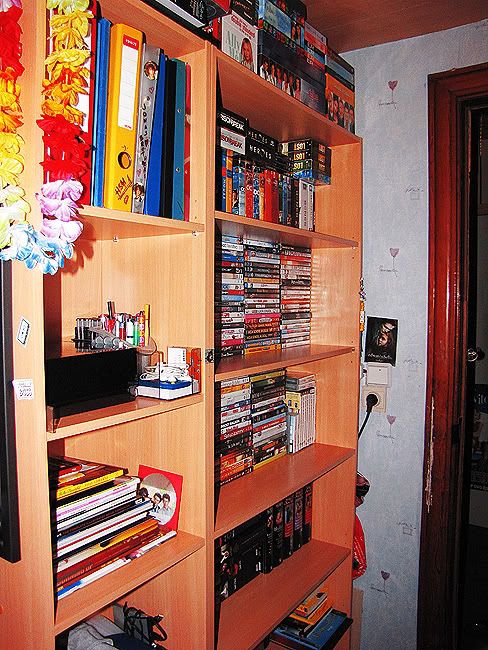 Dvds and books.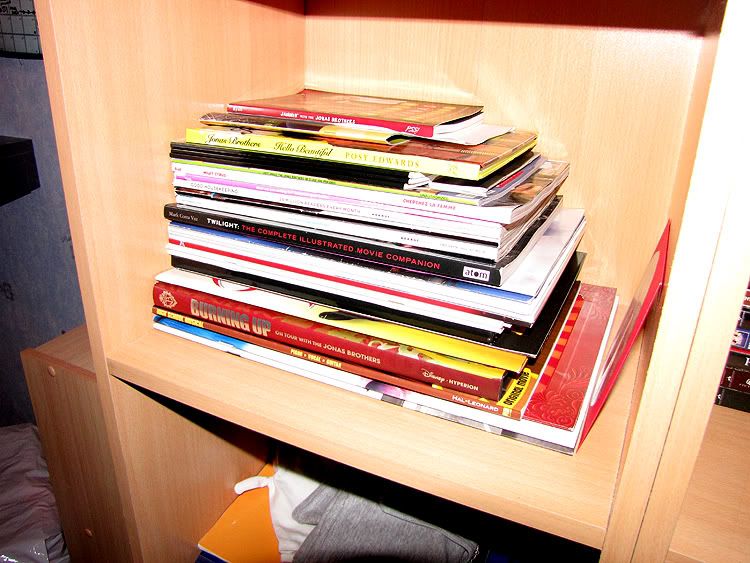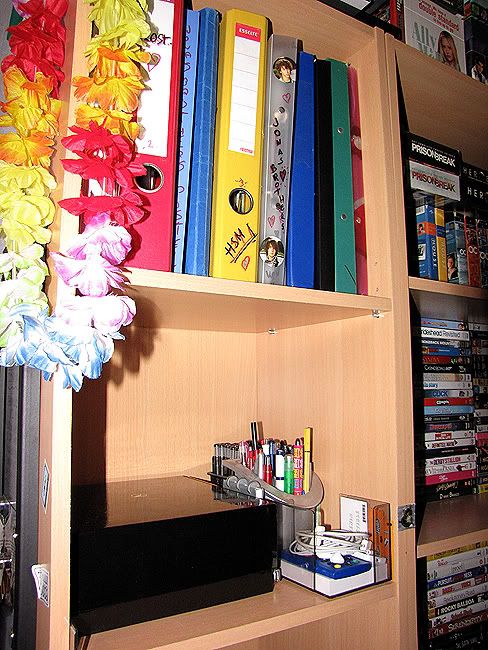 I used to but every Charmed / Lost / Grey's Anatomy / Prison break official magazine, but I stopped cause it costed me too much money.
Dvd's and series.

Dvd's
Dvd Boxsets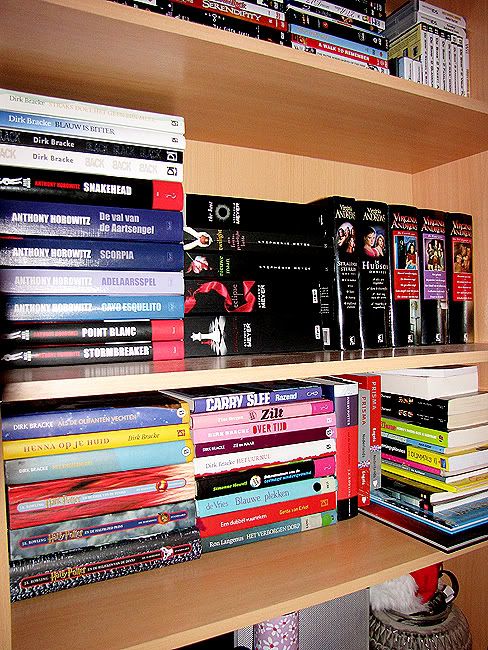 Books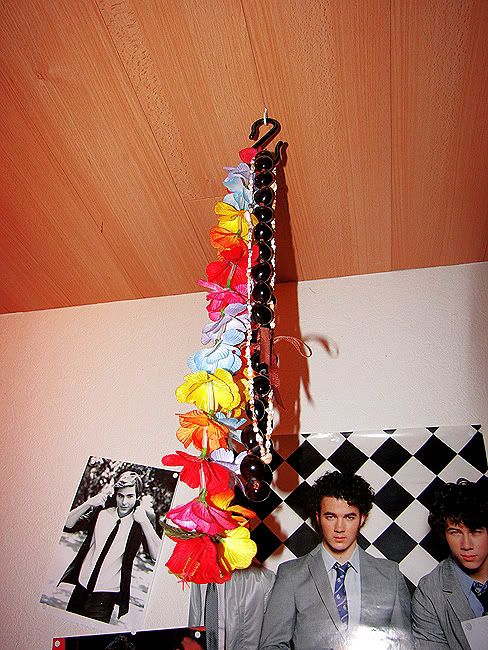 These are souvenirs I brought when I visited the USA 5 years ago. Got them in Hawaii and are now on my ceiling above my bed.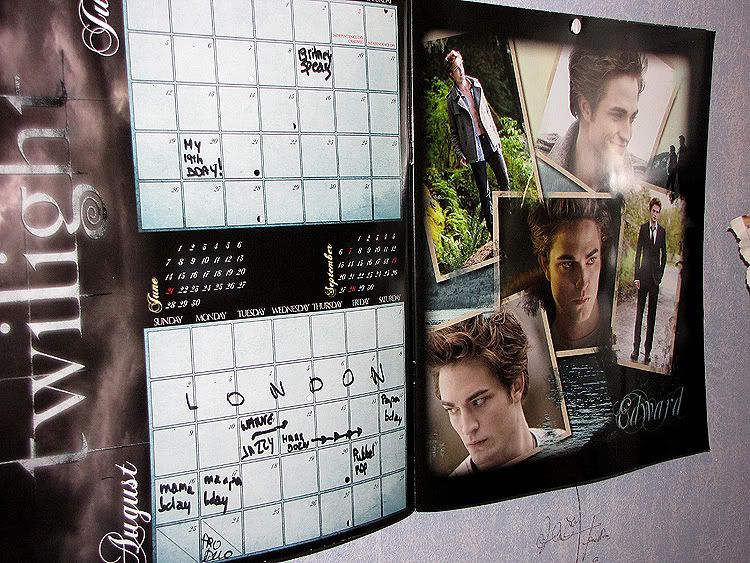 My calendar <3
My beauty case wich holds my hairdressers stuff. Isn't is pretty? :)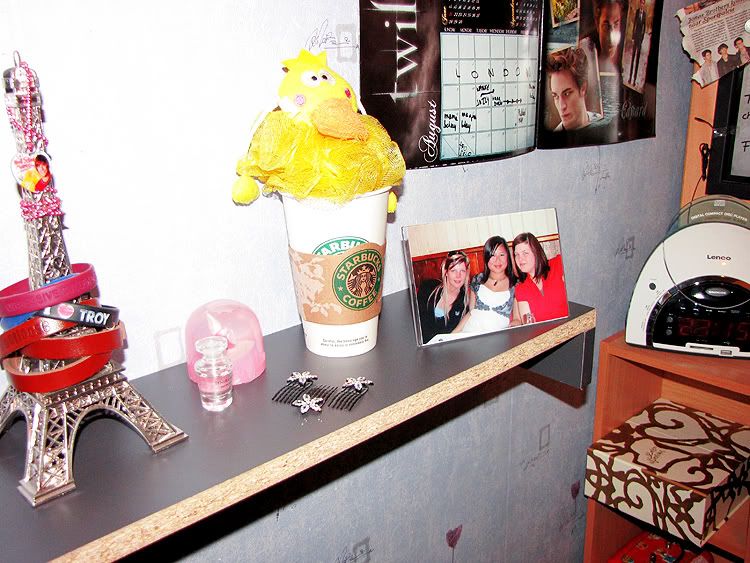 Closeup of the shelves. As you can see I still have to add the black border to this shelf. I just had these put up today and my dad ran out of the black border thingie. lol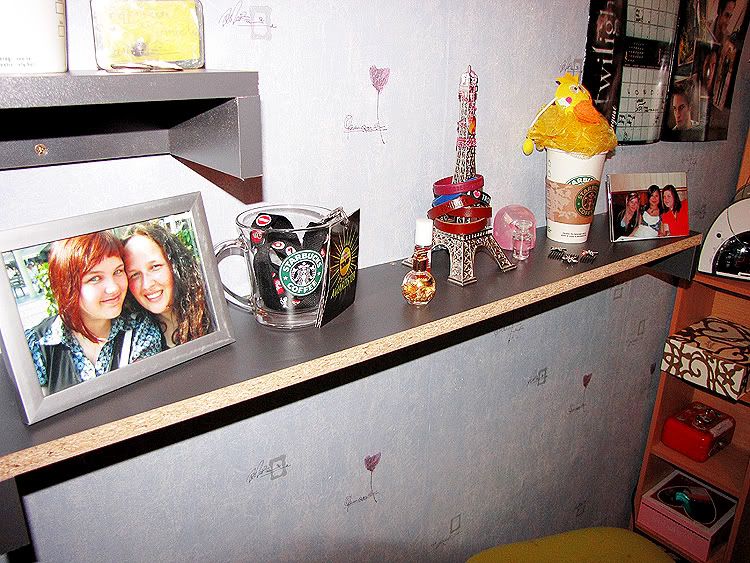 I have quite an obsession with starbucks and the eiffeltower too, lol.
Several bracelets (Obessive Cullen disorder, I <3 Troy, HSM rocks and a footloose musical merch bracelet). Also pictured is a Troy neclasen, a lipgloss from Hawaii and a small souvenir from San fransisco.
Another starbucks cup, eiffeltowers, pictures and a London underground mug.
Close up of the NYC pictures.