There had been a couple new additions to
my room
lately.
What you see when you walk in. The bedding is fairly new, bought at Good Will for under 25.00. I couldn't find the pillow cases so I just went with plain burgandy.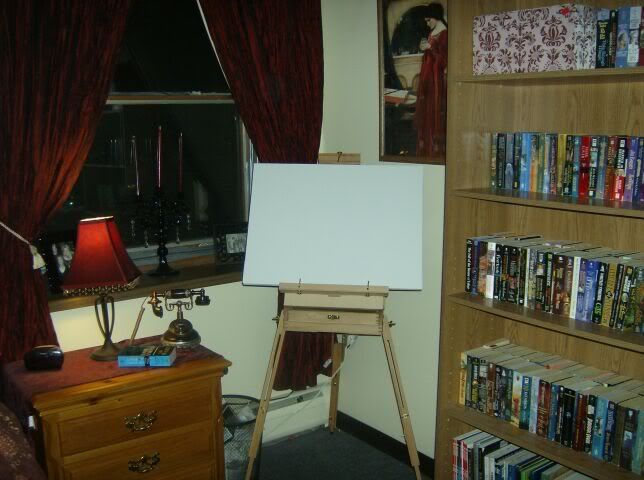 The bookcase, which I had to move over a few moments ago and the things that are on my nightstand. The phone, candle holder, and art easel are my newest editions, the easel and canvas was bought today. Eventually I'll have some work done to it as soon as I can afford some paint and a brush.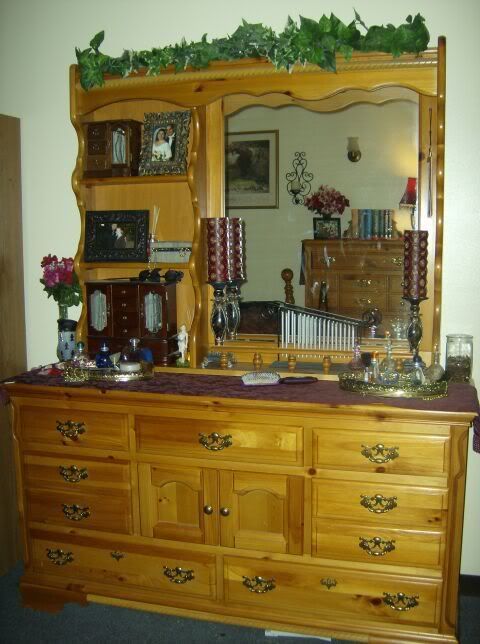 The things on my dresser. It looks prettier in person- doesn't everything?
My chest of drawers. I just bought that bag last week at Satori Imports and also bought the bookends today at Hobby Lobby (Same place where i bought the candle holder, easel and phone) for 50% off. God I love sales. Love, love them. My prized Harry Potter collection has its own place on the top of the drawer chest.
The closet. Meh. I would take the closet doors down and place a blanket up on a shower tension rod but I'm not sure if my landlord would let me. This will do until I move out, hopefully in a few years. And that's all! Thanks for stopping by.