Mostly because I let everything over grow. And with the bed overgrown, the only thing to do is to put out pots! Lavender just turning purple in his pot with my overgrown bed as a backdrop.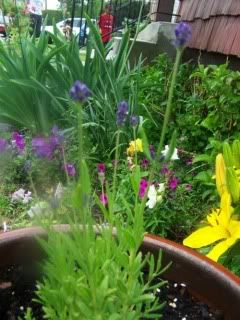 The lilies always surprise me when they all open up. One day it's a stalk-y looking bush and the next--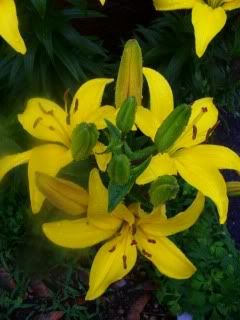 Rose and Hosta hanging by the side of the house.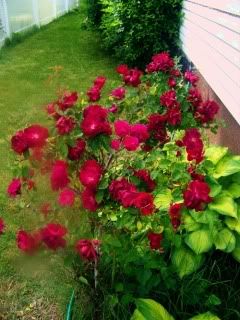 And at the other end of the bed, in his pot, Columbie. I raised him from a little seed and I'm sure gonna be sad when I finally kill him. Because I will. It's inevitable. Still, I love my Columbie.