Last year there was this field on a tree farm that grows the most phlox I've ever seen. Phlox are wild flowers that grow along the roads in pink, purple, white and sometimes red. Red is very rare in this area and I've only ever seen it across the bay. Last week I saw a few in the field but nothing like the spectacular sight from last year. Well a week later I thought it would be better. It was but still not its full glory. Perhaps in another week or two. But we parked on the side of the road because I had to get pictures.
Click for full size. This is just one small section on the corner of the road. I'm going to put the rest behind a cut. Click all of thse for full size. I didn't reduce them this time because I want you to be able to see all the detail at full size.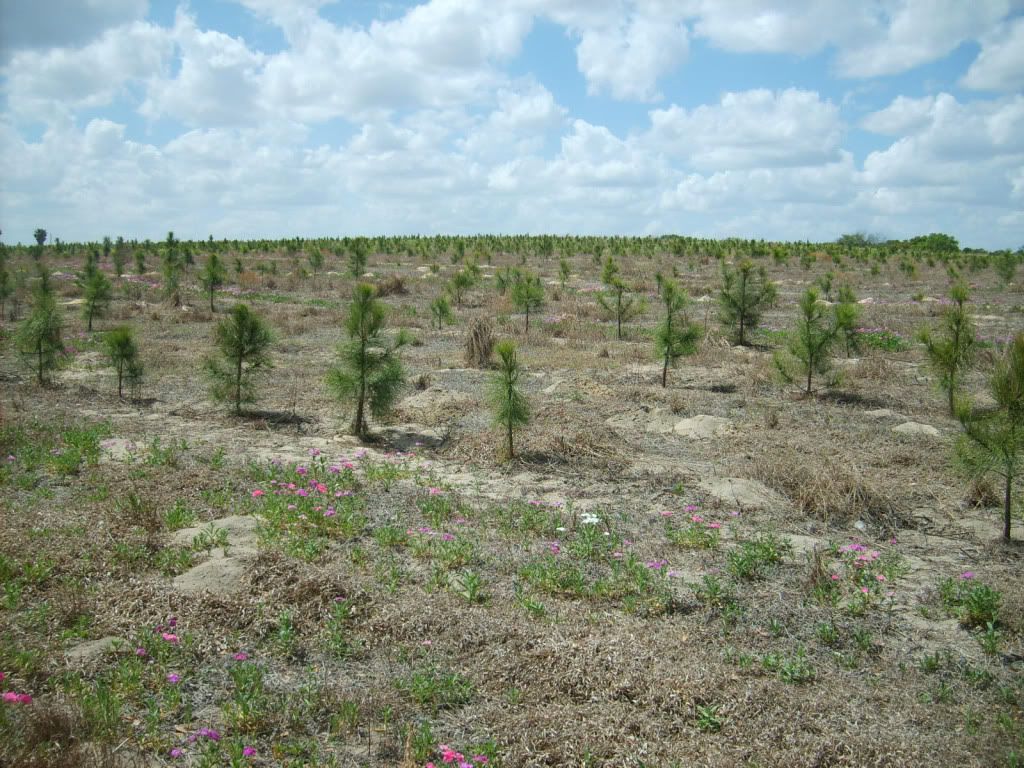 This is just up the field a little. I'll be back next week and I bet the whole thing will be covered.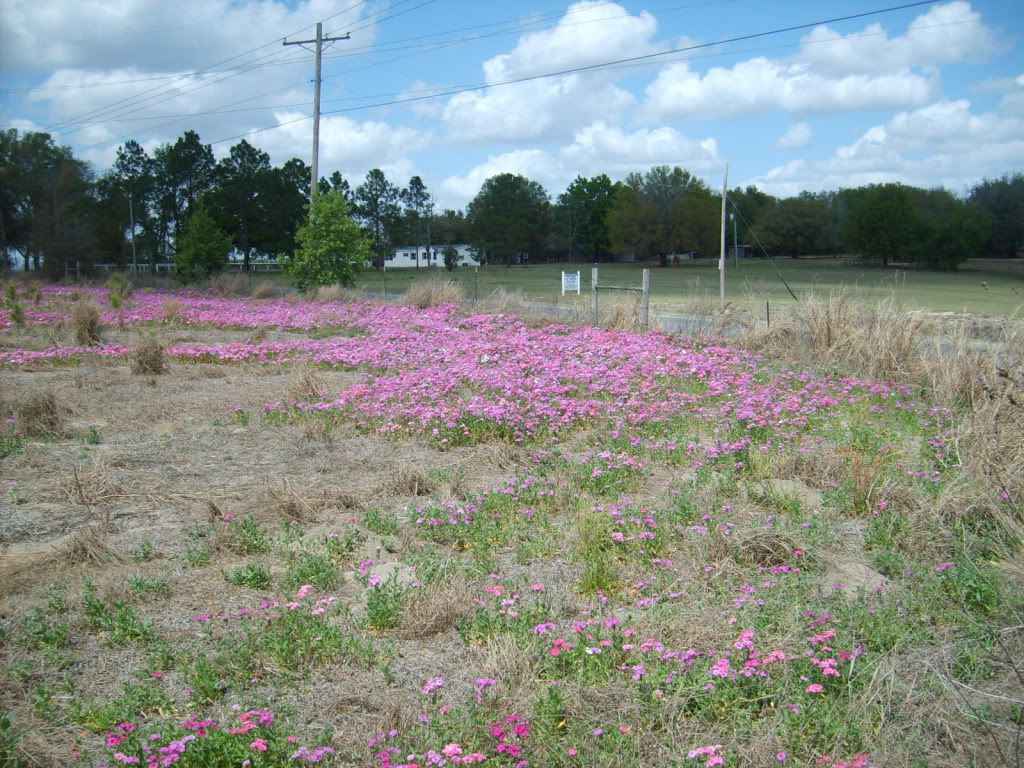 This is a large patch that's creeping it's way towards the trees. Gorgeous colors aren't they?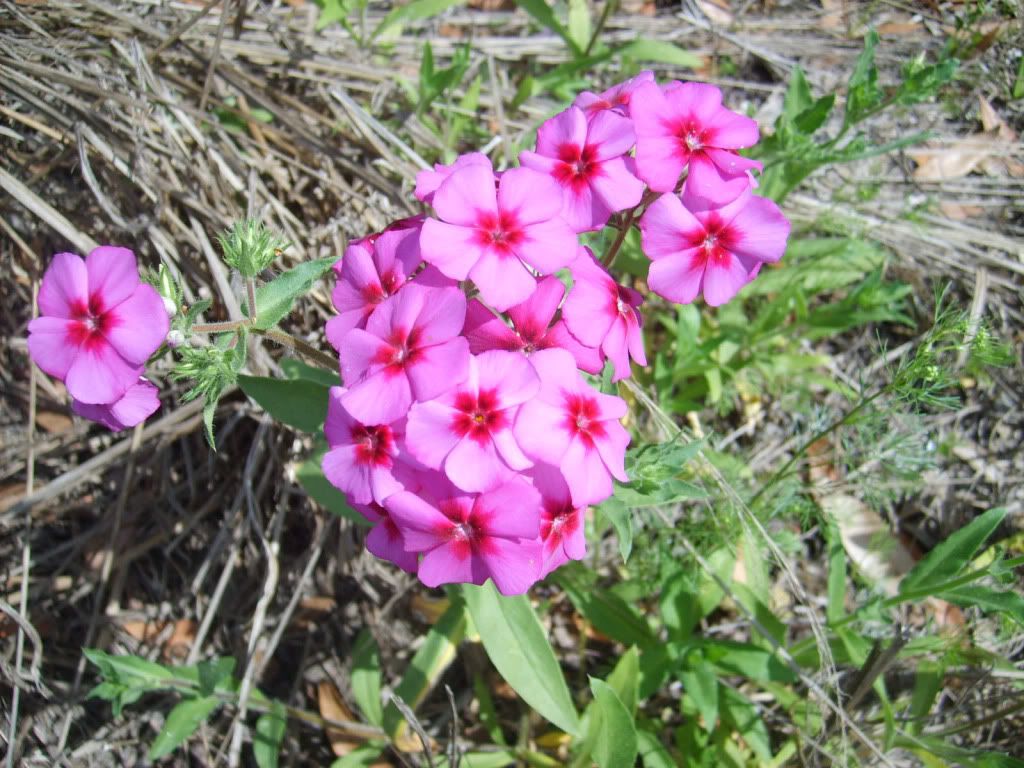 I like the star inside these. These are actually purplish but they look pink. I couldn't find the dark purples.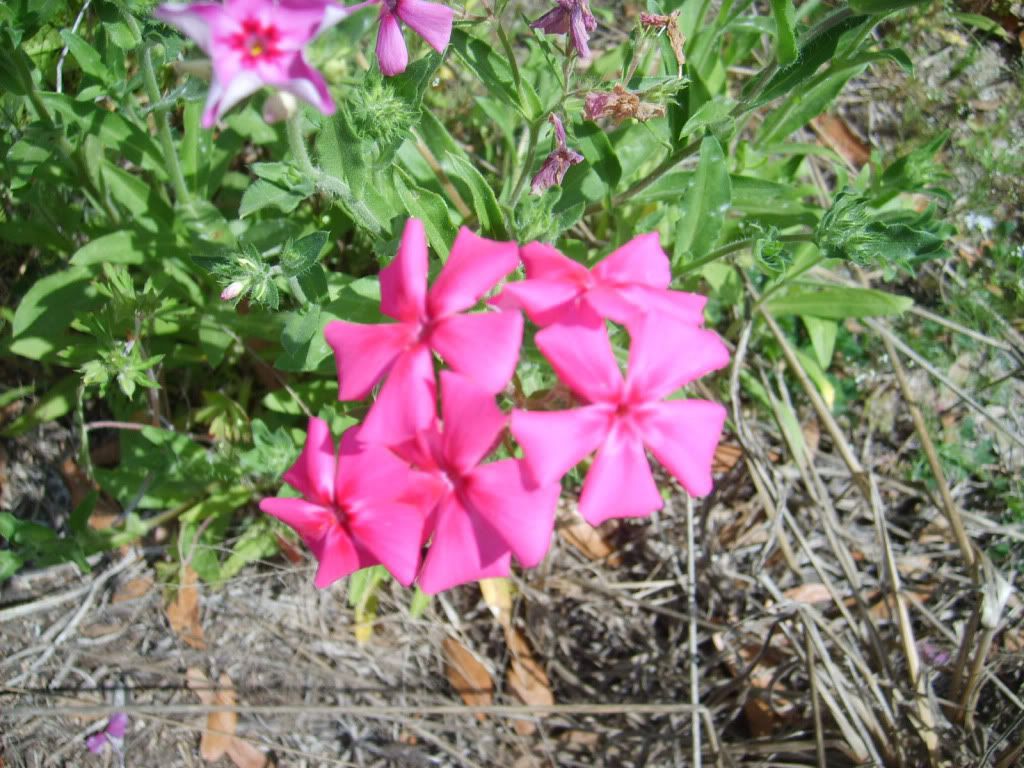 These are true pinks.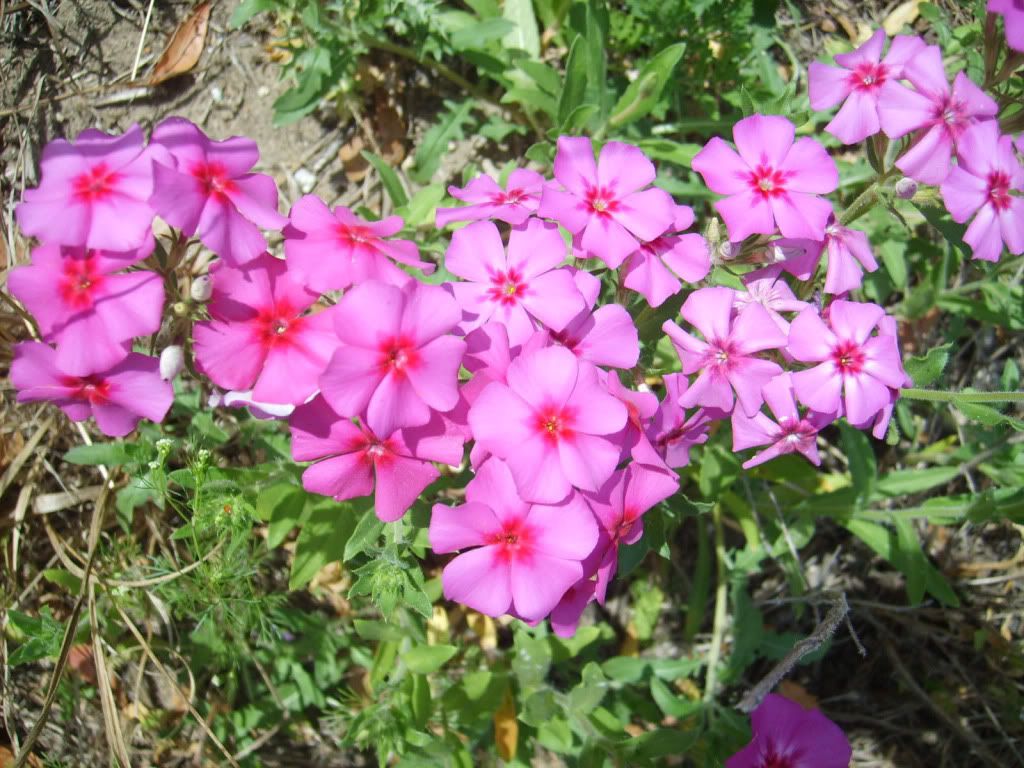 Here is a mix.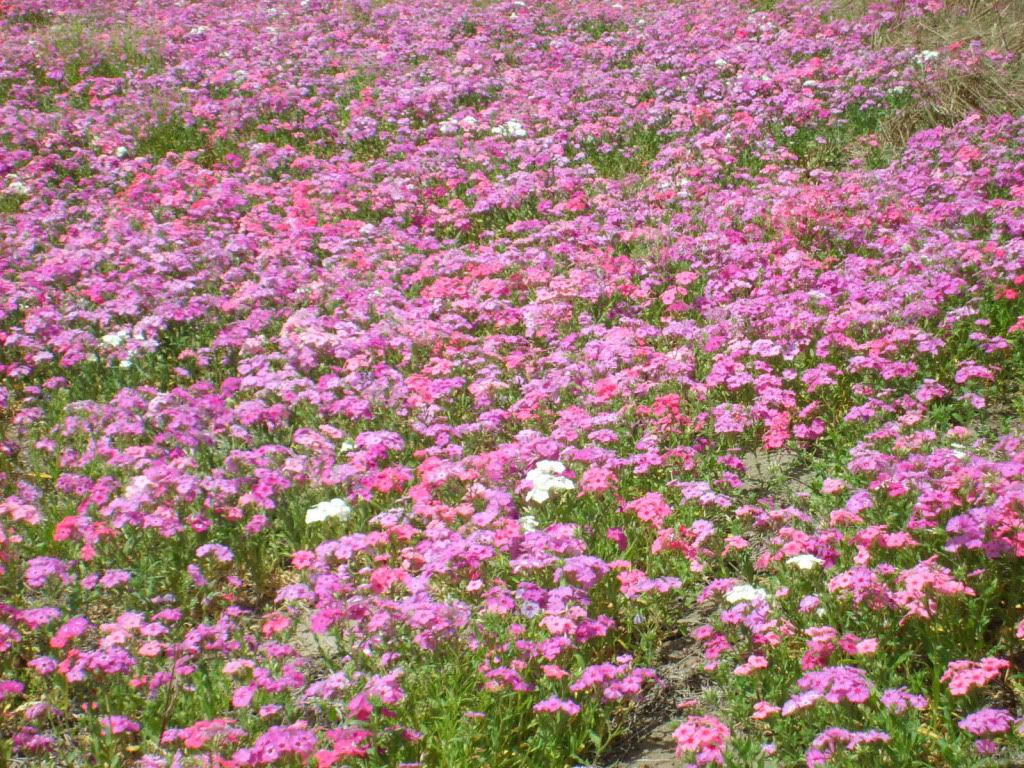 This is my favorite. A close up of the big patch. It came out a bit blurry but you still get the effect. That just means I need to go back and take a better pic next week.